Intelligent lighting systems are key drivers for the rapidly growing global smart home sector. These not only have to be energy-efficient, sustainable, and cost-effective, but also connected for increased flexibility. Therefore, ZF decided to join the EnOcean Alliance in spring 2021 to join this growing market. This enables the expansion of ZF's energy self-sufficient product portfolio with a wireless and battery-free light switch module with EnOcean3.0 protocol.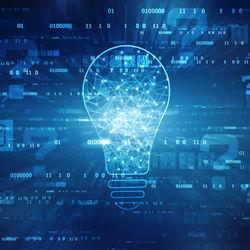 With its energy harvesting product range, ZF offers a sustainable alternative to traditional systems - based on radio and completely free of batteries and cables. ZF aims to promote this sustainable trend with new products especially for smart homes and the lighting sector. An essential step is to expand the light switch portfolio with commercially available protocols, to enable the switch to be integrated in commercial buildings. Beyond the unique energy harvesting KNX light switch module, ZF offers now a light switch module that can be fully integrated into existing EnOcean3.0 wireless systems. The EnOcean3.0 radio protocol is designed for a frequency band of 868MHz (EU, Asia) and 915MHz (USA). Within buildings, low frequencies are particularly suitable for penetrating walls or ceilings and ensure reliable radio transmission. In addition, the radio range is up to 30 meters inside the building. The wireless light switch modules from ZF are compatible with standard frames available on the market and can also be combined with customer-specific control and design panels.
In addition to light switch modules, customer-specific solutions can also be developed based on the EnOcean3.0 protocol for Smart Home applications. One example is connected doors and windows which transmit signals for ambient condition monitoring. Another application is for smart industrial switches and stop request buttons in buses which can transmit specific commands via RF to factory workers and bus drivers. The core component of these energy harvesting radio modules is a small generator (20.1 x 7.3 x 14.3 mm), which creates enough energy by means of induction and by pressing a button, so that a radio signal can be transmitted to a receiver. As a wireless solution, these radio modules offer flexibility and design freedom in order to accomplish individual requirements. As a battery-free solution and with a lifetime of up to 1,000,000 switching cycles, costly maintenance and disposal of replaced batteries can be avoided.
Enquiry Form: http://www.epreston.co.uk/contact/
Home Page: http://www.epreston.co.uk/epblog/