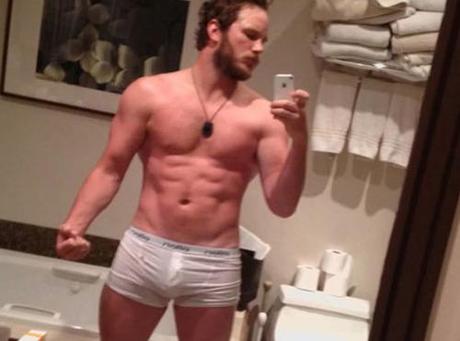 I'm tired, and frustrated, and want to write something brilliant about Zero Dark Thirty, but probably won't be able to. Sentences are coming out with misplaced modifiers, or some shit, and I can't connect subjects with adjectives. I think. I don't know anything about grammar—I'm a youngster! Mostly I just feel intimidated by the subject matter, so I don't know where to begin. Worst introductory paragraph ever.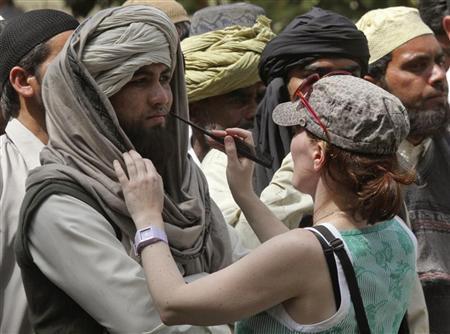 The reason why I want to write something brilliant is because I think that Kathryn Bigelow, who directed the film, is absolutely brilliant. Much (not just, because she's better) like me, she received a graduate degree in critical from Columbia in the 1970s, only hers was in film, not art history. Unlike me, she also went to the extremely prestigious Whitney ISP program, which is where all of the sick homies and illiterati (by which I mean to say intellectuals, but the word eluded me until I finished the sentence) go to become legitimate academic art world stars.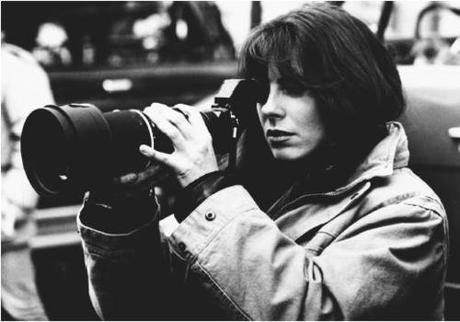 What I admire about Bigelow is not just her brain however—or her impossibly lithe gams—but the fact that she uses it not to make average (and even intelligent) people feel stupid, like so many people with advanced theory degrees, but to digest really complex, heady ideas so that they are accessible to a wide swath of the population.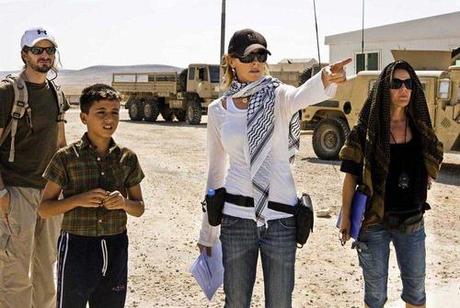 In an interview in ArtForum in 1995, she said: "…I became dissatisfied with the art world - the fact that it requires a certain amount of knowledge to appreciate abstract material."
And then she went on to say, perhaps in the same interview, perhaps not, I cannot tell because the Huffington Post did not properly cite the material: "I felt that film was more politically correct, and I challenged myself to try to make something accessible using film, but with a conscience. I still work off that foundation."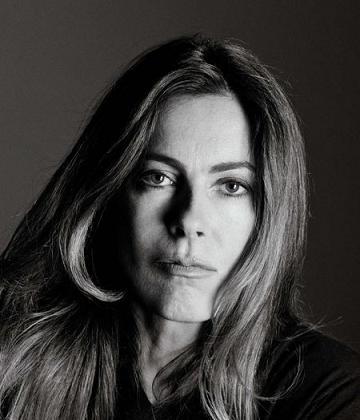 One of the things that I found shocking about graduate school was how many layers there are underneath any idea. Reading the media—even the intelligent media, like The New Yorker—you get the sense that most arguments are shallow, easily digestible. But in graduate school, reading theory, you get a sense of how much meat an idea has underneath its skin. It's almost palpable, the heft of it. You could spend a lifetime sinking your teeth into the question of "is torture ever justified?," every day in your fucking little academic cubicle with your thousands of books, and with every paper you wrote on it, feel less satiated. 
For someone prone to boredom, it was a revelation to realize that I could never, ever even dent a hole in knowledge, especially not since I watch so much reality tv.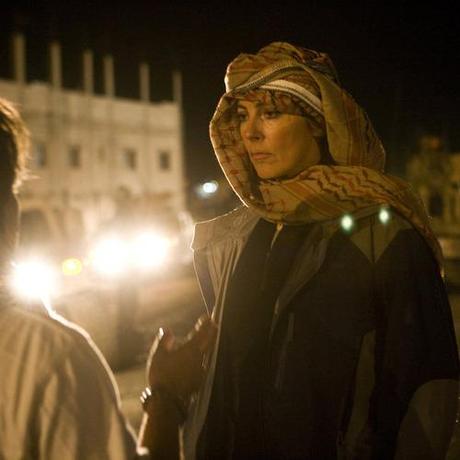 Kathryn Bigelow has been digging her teeth into the depiction of violence in images since the 1970s. Her first film, "The Set Up" (1978), was a deconstruction of violence in film; it consisted of a scene of two men fighting while semioticians comment in a voiceover. Kind of amateur hour grad school stuff; nevertheless, a beginning.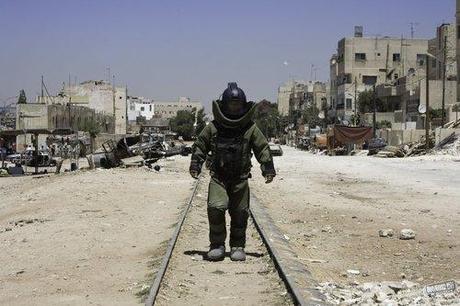 The only other two films I've seen that she's made since are "The Hurt Locker" (2008), and "Zero Dark Thirty" (2012). The "Hurt Locker" dealt loosely with the topic of 9/11, by examining the war that began as a result. "Zero Dark Thirty," in many ways, charts the event's resolution. That's a big statement to make; what I mean to say is that "Zero Dark Thirty," in plain terms, is about the successful capture of Osama Bin Laden. But the movie's meat is made up of the ethically questionable methods that led us to him. The questions asked are varied and complex; the way they are presented, in the body of the film, are moving and accessible.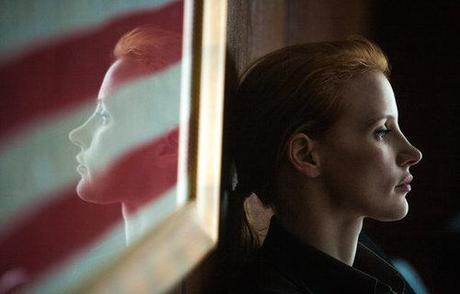 I can't even begin to remember how the film opens; I'll say, however, that for the entirety of the 2 hours and 40 minutes it ran, I was enthralled. And that says a lot for a fairly linear narrative that could have, in the hands of the wrong director, become either extremely boring, or imbued with gratuitous, stupid violence to keep things interesting (ahem, Tarantino).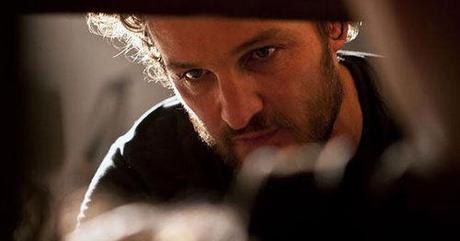 Because the large chunk of violence occurs in the first 30 minutes of the film, which, as I'm sure many of you have heard, features a number of torture scenes.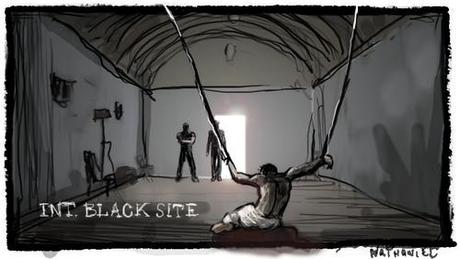 As I've written before, I find violence extremely difficult to watch; watching the scenes in Zero Dark Thirty was not easy. But the violence felt like it was happening for a reason; trapped in the vortex of the screen, I was being forced to understand what it exactly it means, for instance, to waterboard a man.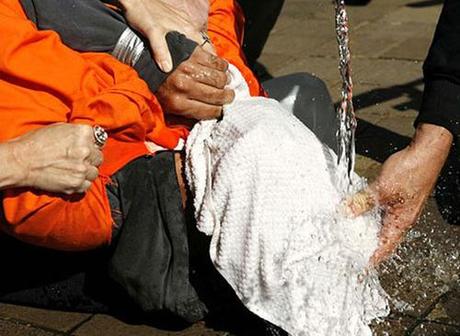 To hang him from his arms from a ceiling. To play chaotic music—was it Korn?—so loudly that he cannot sleep for 96 hours. To starve him. To deny him access to a bathroom so he has to shit in his pants. To put him a dog collar, and make him crawl in his own filth. To pull down his pants in front of a beautiful woman. To stuff him in a tiny box the size of a kitchen cabinet.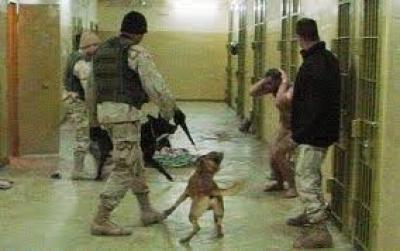 In essence, to turn him into an animal so that he gives up a single piece of information—the identity of a courier carrying messages for Al Qaeda, say, or another source that might have more valuable information—which is merely a tiny needle in a haystack that, perhaps eventually, will lead the CIA to Osama Bin Laden.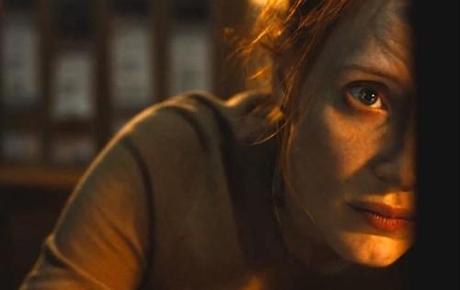 This is what happens in Zero Dark Thirty; a CIA agent named Maya, played by the incredible Jessica Chastain, is sent to Pakistan, where the agency is interrogating suspects using methods of torture, all sanctioned by the Bush administration. These suspects are not big players in Al Qaeda—they funneled $5,000 to the organization, say, or attended meetings.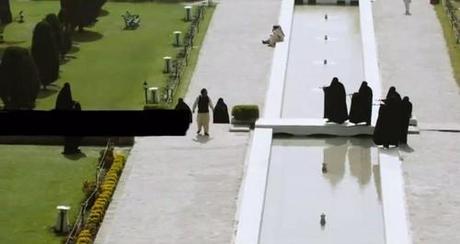 However, within the filtering lens of the film, the information they provide, albeit largely faulty, sends Maya, an agent in the vein of not-psychotic Carrie on Homeland, on a trail that eventually leads her to Abottabad, where Osama Bin Laden is living with his family.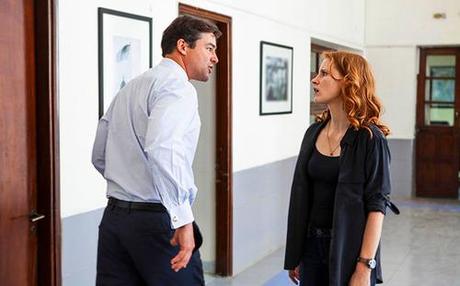 Plus Kyle Chandler. Yum.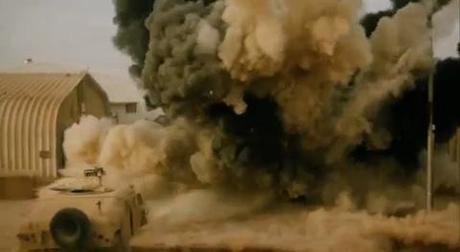 It is an incredible journey, one that in real life, must have been mired in bureaucracy and tedium. At first, the mission is incredibly urgent. Al Qaeda carries out attacks in London and in Pakistan. As time goes by, however, people begin to forget about Osama Bin Laden. He disappears from public consciousness. Obama becomes president, and ends questionable interrogation tactics. Maya becomes something of a lone wolf, hunting down a myth.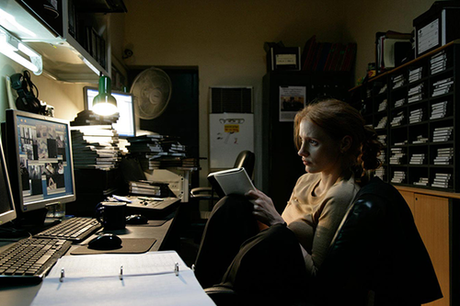 Then, based on information gained, at that point, many years past, during torture sessions, she finds herself at the doorway to Osama's compound; it takes some convincing in Washington—100 some odd days—but eventually, it is determined that a Navy Seal unit will be sent in to take out the person living inside, whether or not he is the mass terrorist.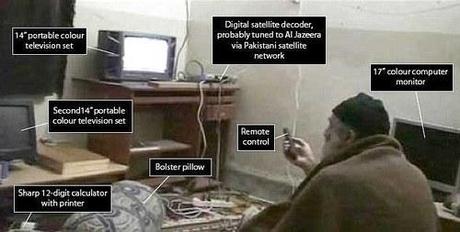 You know what happens next—the Navy Seals, in their crazy black helicopters, with their Doctor Who eyewear, storm the grounds, and find Osama.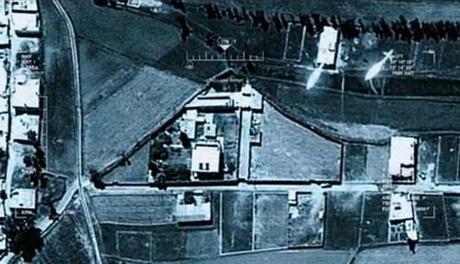 Bigelow handles the depiction of it adeptly; in green light, she shows us what it might have looked like inside of the house.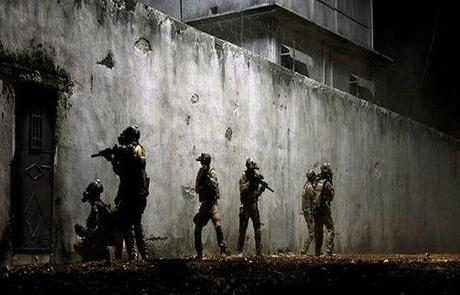 The prayer mats on the floor. The children huddled in corners. The son who ran down the stairs to protect his father, and was gunned down in an instant.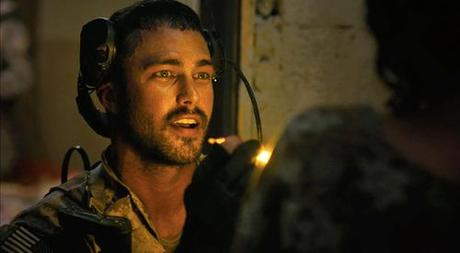 You feel victorious; but Bigelow doesn't gloat. The body of Osama is laid in a body bag, and taken out as the Pakistani air force approaches the compound; the soldiers escape just in time. Back at the Navy base, Maya awaits.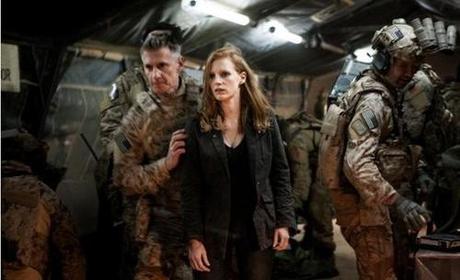 In unbelieving steps, she identifies the body; a few minutes later, and she is on her own army transport plane.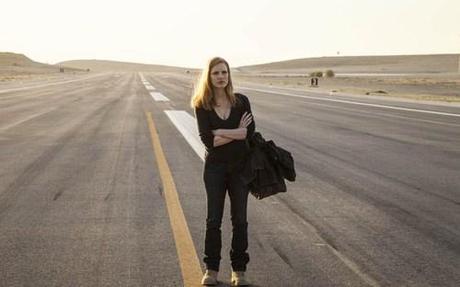 She closes her eyes as the hatch closes, and the fuzzy lights of the runway disappear. From her eyes, a single tear is emitted.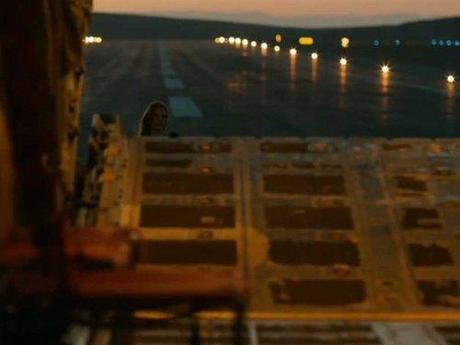 That sounds fucking corny as shit, but it perfectly captured what it feels like to work your whole life towards something, and then, in an instant, to become bereft of it. What does one do next?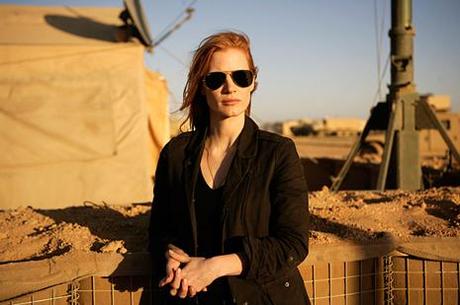 You walk away from the film lit up with ideas. You ask yourself what the players are like in real life, and how Bigelow got so much access to the military. You think about the articles you read in the New Yorker, so long ago that you can't remember any of the author's names, about torture at Guantanamo, and how they incensed you. Torture only led to bad information, you thought then; after watching Bigelow's movie, you begin to question your moral certainty.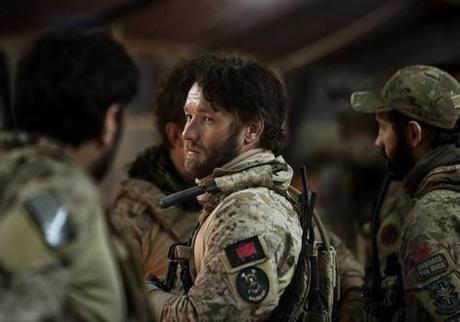 A good movie is entertaining; a great movie is a work of art, meaning that it somehow manages to move you, whether its emotionally, or intellectually, to question yourself and the world around you. And deeply. Bigelow's movie is an important movie for any American to watch; in a post-9/11 era, what exactly are we willing to do to keep ourselves safe? What do we sacrifice for the whole? For the individual? And is it ok to hunt down a man like an animal, and execute him without trial, all for an act he committed ten years ago? The questions really go on and on, but those are a few of them. I could argue both sides for each of them.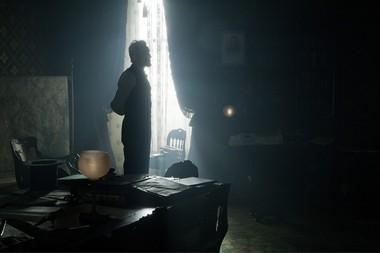 Man, I'm fucking fatigued. What was I saying? Was I talking about women in film, and how the best thing about Bigelow is that she doesn't make any of her success or failures about being a woman? And how that's true feminism? And perhaps also how it's a luxury for her, given that she is so beautiful, not to worry about the way she looks, or her gender, much in the same way as Susan Sontag? That doesn't make sense, but I appreciated that Maya was never depicted as the "female" agent, and Bigelow was never mentioned, in the reviews I've read of the movie so far, as bringing a "feminine touch" to the difficult violent scenes.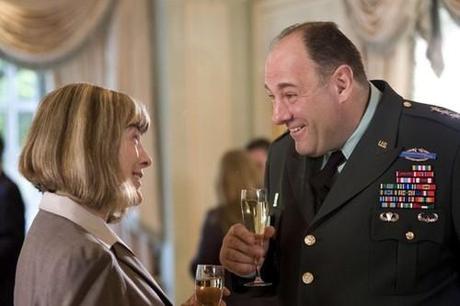 In popular culture, women are given passes for their gender, almost like an olive branch or some shit. Lena Dunham is given a pass for her mean-spirited, mediocre show because she is a "fat girl." Gender also is used to temper expectations, whether they need to be or not. Kristin Wiig didn't make a funny movie called "Bridesmaids"; she made a funny movie written by "women." Kathryn Bigelow seems to be above it all; maybe it's because she's smart. Or maybe it's because she is exploring violence and war, something that is typically seen as "male"; in the topic, her gender is buried.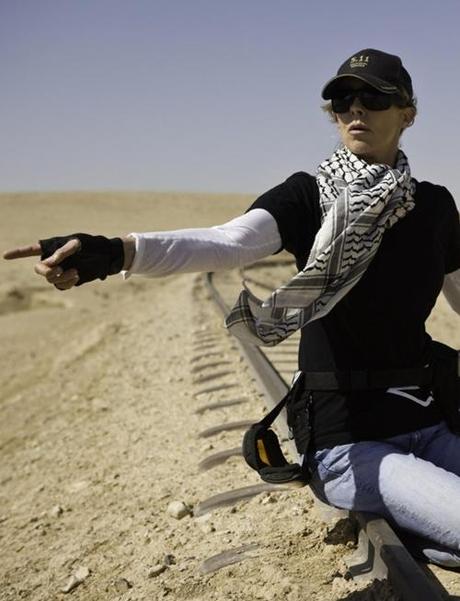 None of these questions are really important however; I'm just blowing up my own ego in even asking them. Basically, the only important thing to know is that Zero Dark Thirty is a brilliant film, one that manages to distill really nuanced arguments into something incredibly entertaining and visually beautiful. Given the overproduced, simple-minded crap Hollywood usually makes, it's a miracle. If you have not seen it yet, then you must put it at the top of your list.