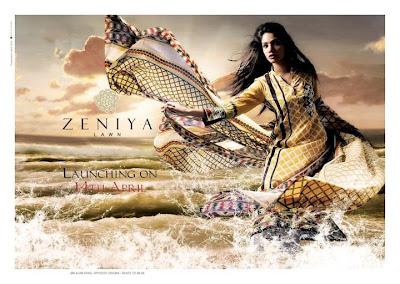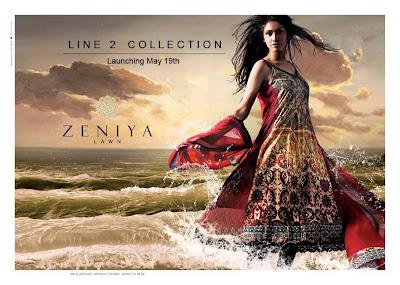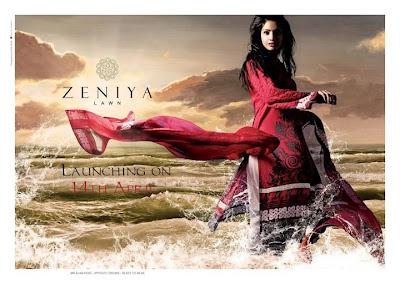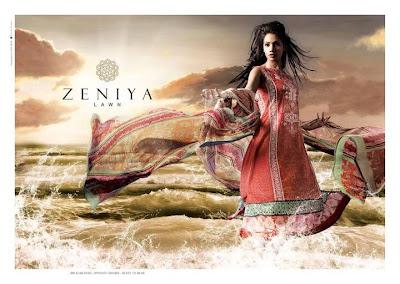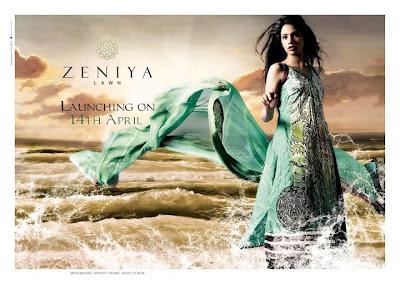 Zeniyas launch of summer dresses get recognition and appreciation for their first collection and keeping in view the demand of the market Zeniya Lawn has proudly announced the launch of their line 02 collection. The launch of line 02 collection will be on May 19th, 2012.
The preparation for the next launch is  complete, the spirits are high and the lovers of Zeniya lawn are eagerly waiting for the display of their summer line 02 collection 2012.
Wow, isnt it fabulous how these designer guys are working day and night to cater the demands and needs of Pakistani females who are following fashion trends closely and these brands never fail to give Pakistani fashion market something new and innovative with all the fabulous designs, colors, prints and idea behind every brand.
I think it is a blessing in disguise for Pakistani females. Zeniya lawn has not revealed the catalog and designs of their line 02 collection but it will come out soon after the launch event of Zeniya lawn second collection so till that all stunning females and girls out there's same patience and lets refresh the stunning memories of Zeniya Lawn first collection by taking a look at the catalog of their prints from their first collection.
Enjoy!!