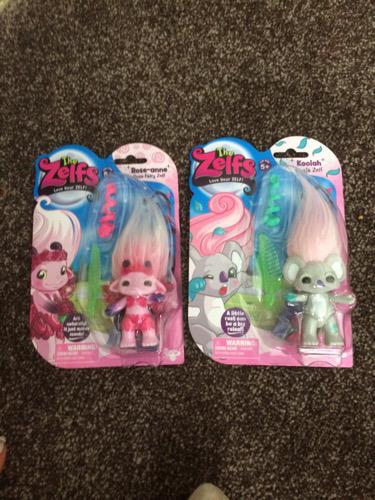 Our regular blog readers will know only too well just how much we love our little "Zelf" friends, and that includes me too as well as my little princesses. We are building up quite a collection of the little troll like buddies.
Character Online have just released their latest version of Zelfs and Zelf accessories and are now on series 5. The cute little crettins once again come with their own magical characteristics and each one with a mini hair twirler and brush to use in their zelftastic printed hair.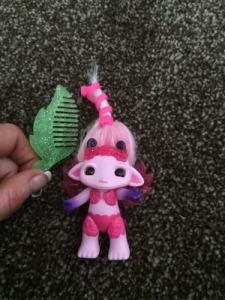 The funky hair dos contain a collection of stripes and spots and the hair can be tied up with the funky twister accesory.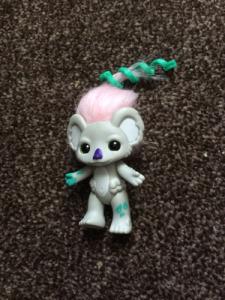 I was both happy and relieved to kindly be sent two Zelfs from the new collection, thus meaning one each fory girls and less fights. Izebella has Rose-Anne who is a super cute pink girly girl Zelf. Jordanna has Koolah which looks like a little koala.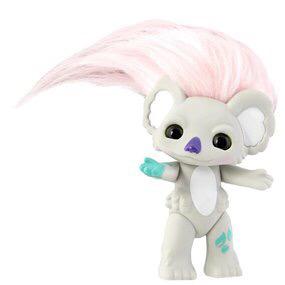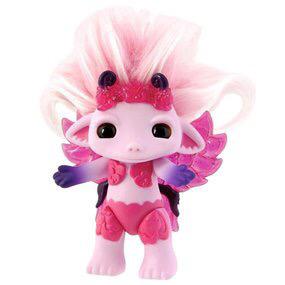 These new Zelfs are classed as medium size and I should add that the recommended age guide is from 3 years. Izebella is not quite 3 until October but has happily and safety been playing with Zelfs for over a year so just use your judgement if allowing younger ones to play with them.
The new series 5 Zelfs cost just £5.99 each and should be in shops soon. They can be purchased directly from Character Online too.