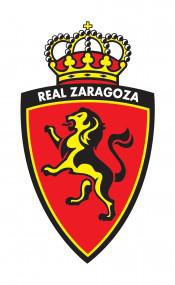 News came out early Friday morning in Ukraine as Shakhtar Donetsk reported to have received a letter directly from FIFA stating that Real Zaragoza were going to be docked six points after it was determined that they were accused of non-payment over former midfielder Matuzalem.
The decision over the Brazilian midfielder's contract termination with Shahktar in order to head to Real Zaragoza back in 2007.  Matuzalem signed a contract with Los Maños that had him linked to the club for two seasons.  As compensation, Shahktar requested that the Spanish side pay the €25 million that were part of his rescision clause. The two clubs faced off with their differences for four years now and the verdict was extended after the TAS (Tribunal of Sports Arbitration) decided that Zaragoza had to pay €13.8 million of last year. The club decided to appeal, but from the initial information being received that appeal has failed.
This decision comes on the heels of the bankruptcy law reform that took place in  Spain.  Zaragoza's case falls under the statute that any institution that falls under a declaration of insolvency can an d would be sanctioned for non-payment.
Shahktar posted this information on their website and they also recurred to one of the professionals on their legal team to go more in depth into the matter and explain what this means to both clubs.  The six point removal would put Zaragoza in last place with -1 point as they head to El Madrigal to face Villarreal.
The most recent precedent where points were taken away can be traced back to the 2006 season when Robert arrived at Heliópolis and his payment was not received by PSV Eindhoven.  The Dutch side went through the appropriate channels and six points were docked from the Andalusian side and had them on the edge of relegation that season.
At the time this article was posted there was no press release on behalf of either FIFA or the RFEF regarding the matter.  If there is something we will update this post with links at the bottom.
FOLLOW ME ON TWITTER