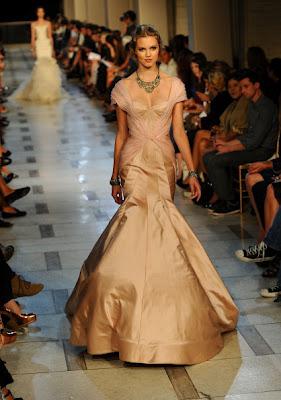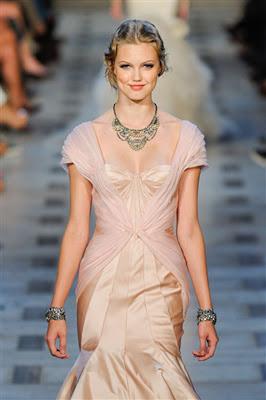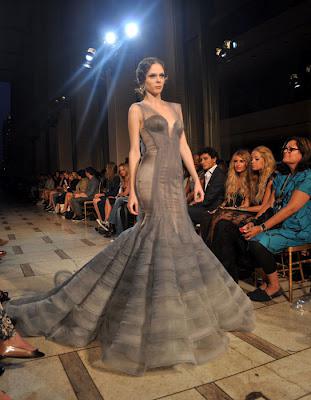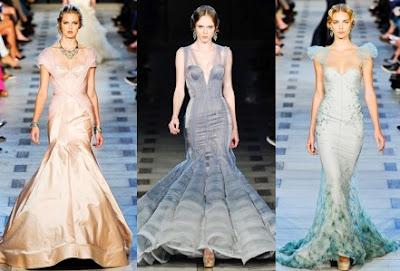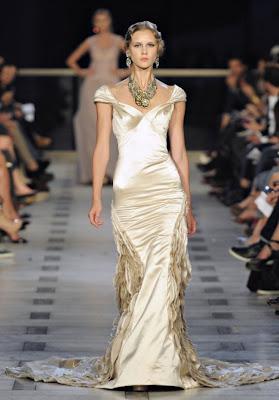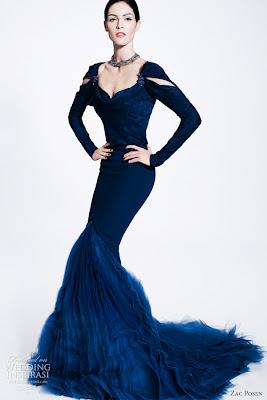 Zac Posen dresses spring 2012 up and coming designer trend for the Spring/Summer 2012 season is the mermaid, fishtail style gowns. Whether it be as a wedding gown, or for an important, elegant event such as the recent Golden Globes, the mermaid gown is sexy and flattering, yet always elegant and stylish.
love for mermaid style gowns in his Spring/Summer 2012 fashion show. All looks were stunning and very elegant.
Celebrities also love the mermaid style gowns. Sophia Vergara sports the trend to every up scale event. Sophia donned the mermaid gown for the Golden Globes in this navy blue Vera Wang number. Reese Witherspoon showed off the trend at the Golden Globes as well, but opted for Zac Posens red mermaid style gown.