For this month's #BreadBakers challenge, our host for the month
Mireille
picked '
Yeasted Flatbread
' as the theme. I had this Khobez or Arabic flatbread bookmarked from '
The New Middle Eastern Vegetarian'
cookbook by Sally Butcher.
Khobez or Khubz is the most common Arabic word for bread. It is also known as
Aish
in
Egypt
and
Samoon
in Iraq. It comes in different shapes and thicknesses -- make it small and oval and you've got pita bread. It is the same basic recipe or principle -- soft dough, which when toasted, puffs up to form a neat pocket.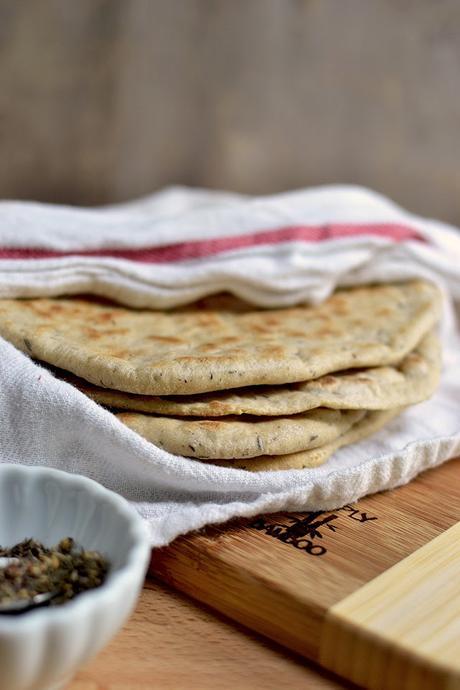 Za'atar is not traditionally added to the dough, but it definitely adds a lot of flavor and texture. I included the recipe for Zaatar at the end.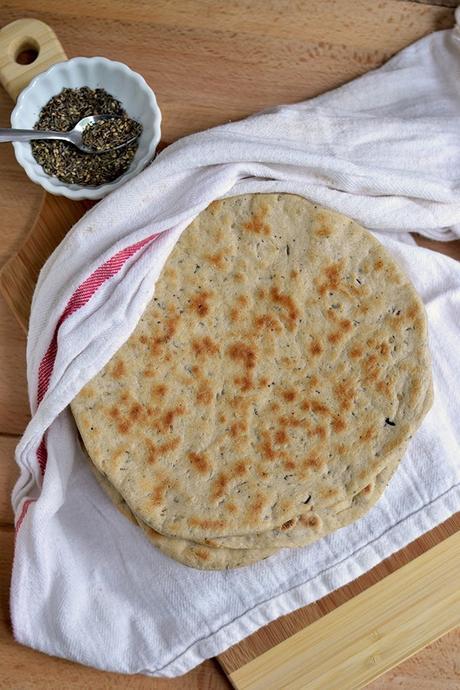 These flatbreads are made in the oven and they puff them just like pita breads. I made a few in the oven and a few on the stovetop. They are soft and fluffy and are great for sandwich wraps. Here are some ideas for sandwich wrap fillings: Hummus, falafel, lettuce, roasted veggies, guacamole etc. I made a roasted veggie and Gardein chick'n wrap with halloumi cheese.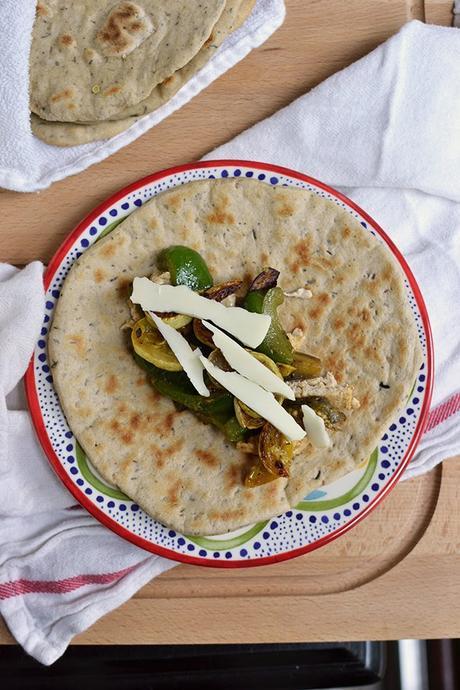 Ingredients
:
Makes 5 flatbreads
All purpose flour - 1cup
Whole wheat flour - 1cup
Instant Yeast - 1¼tsp
Sugar - ¼tsp
Salt - ½tsp
Olive Oil - 1tbsp
Lukewarm Water - ½~⅔cup
Zaatar - 1tbsp (recipe follows)
Method
:
Combine all the ingredients in a mixing bowl. Start with ½cup of water and add more water 1tbsp at a time till the dough comes together. Mix and knead to make a soft, smooth dough. Transfer the dough into a lightly greased bowl. Cover and set aside to rise for 1~1½hours.
Divide the dough into 5 fist sized piece, or 6~7 smaller pieces and place them on a baking sheet. Cover with a clean dish towel and set aside for 20~30 minutes.
Preheat the oven to the maximum 475~500°F. Place a pizza stone or a lightly greased baking sheet in the oven too. Alternately khobez can also be made on the stovetop.
Roll the dough balls into ¼" thick rounds.
Carefully slide 1 or 2 dough rounds onto the preheated pizza stone or baking stoneand bake for 6 minutes or until khobez puffs up and is light golden in color.
Remove the cooked flatbread and repeat with the remaining dough. Serve warm or at room temperature.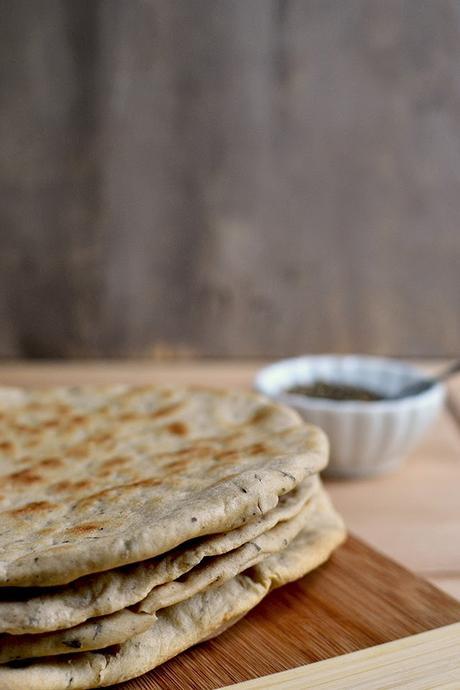 Za'atar Recipe: Recipe from here.
Ingredients:
Dried Thyme - 1tbsp
Sumac - 1tsp
Toasted Sesame seeds - 1tsp
Kosher Salt - ½tsp
Method:
Combine all the ingredients in a bowl. Mix well and store in an airtight container. Use as needed.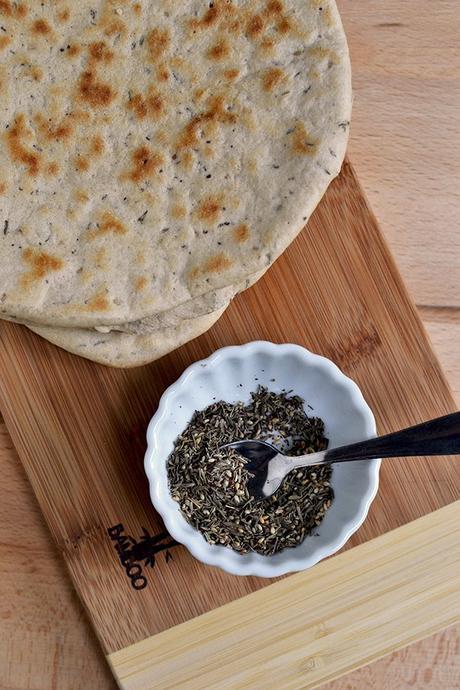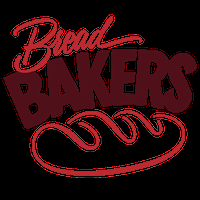 #BreadBakers is a group of bread loving bakers who get together once a month to bake bread with a common ingredient or theme. Follow our Pinterest board
right here
. Links are also updated each month on this home page. We take turns hosting each month and choosing the theme/ingredient. If you are a food blogger and would like to join us, just send Stacy an email with your blog URL to
[email protected]
#BreadBakers - Yeasty Flatbreads