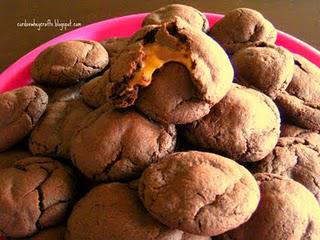 I love these cookies! There is just something about biting into one of these and getting a mouthful of ooey, gooey goodness! Plus they are super easy to make and its a great cookie to make with kids. Just put them to work unwraping all of those rollos.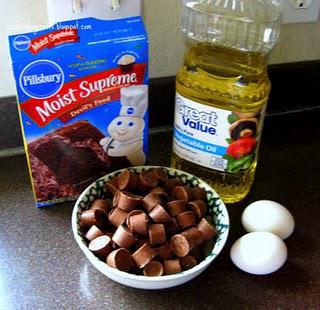 Ingredients:
1 bag of rollos unwrapped
1 box of devils food cake mix
2 eggs
1/3 cup of oil
Mix the cake mix, oil, and eggs together with a wooden spoon until combined. Take a little bit of the cookie dough and place a rollo in the middle and roll the dough around the rollo. Place on an ungreased cookie sheet.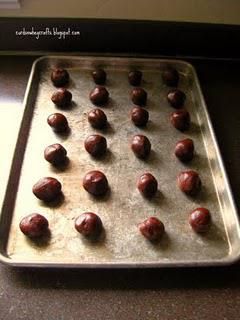 Bake at 350 for 7-10 minutes and you are done!
Enjoy!