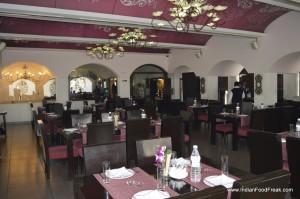 Some six years ago, Yum Yum Tree at New Friends Colony became quite popular for great sushis and being the first and the only player to offer innovative conveyor belt concept. It is going very strong however given the distance from Gurgaon, I missed visiting it despite it always being on my agenda. 2014 is a new year and with an objective of checking out if Yum Yum Tree is still a leading contender in its niche, I embarked on my maiden visit on a relatively free Sunday to check out on their popular brunch.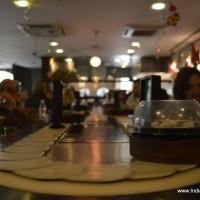 Yum Yum Tree is in community center of new Friends Colony and for anyone who by now frequents malls for their shopping and dining needs may not immediately take a liking for the market. The 168-seater Pan Asian restaurant is on the first floor and has two sections – A live sushi conveyor belt seating and a normal sit down restaurant. The décor is minimal but nice with tables laid at adequate distance. The play room for kids is a great idea and keeps kids occupied while parents enjoy a peaceful meal and conversation. Prathna Tuli, the owner, says, "We are a Pan Asian restaurant with modern influence in most dishes".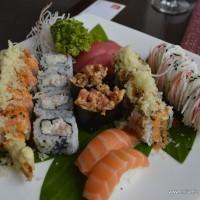 With nine varieties of Sushi, Sashimi and eight varieties of dimsum, apart from soup, salad, entrees and desserts, we very well knew that if the food is any good, it will be impossible to reach the finale if we do not eat sensibly. We ask for only the non-veg options to be served. Starting with the sushis, I am impressed with the chef who has not filled the fish with as much rice as to take away the flavors of the fish. Prawn Tempura filled dynamite roll is addictive and the crab meat filled California roll impresses. I like the California rolls with tobiko or masago, which at times people confuses with caviar, however the same were missing here, perhaps given the competitively priced buffet meal.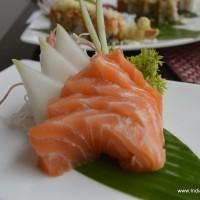 I am accompanied with a true blue Punjabi friend who has butter chicken in all his veins and is eating sushi first time in his life. This is just to get an idea how a first timer will like the food at Yum Yum Tree. Some of the sushi's options in the buffet are deliberately kept spicy to appeal to most tastebuds. I could see my friend enjoying the spicy octopus gunkan maki, not that I did not like it. The tiger roll with tuna and crab meat, and salmon and tuna nigiri are fresh and nice. Somehow I have noticed that in last 4-5 months which ever Pan Asian restaurant I have gone, the wasabi punch is missing, and Yum Yum Tree is no different. Varun Tuli, the owner, joins us briefly and mentions that due to recent import policy any ingredients which does not have packaging print in English, the imports are banned. This unravels the mystery. I hope Japanese ingredients adhere to the norms circulated and we can get the fresh produce soon.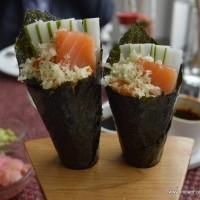 Salmon Temaki is a must try here. A large cone shaped Nori with filled ingredients (Salmon in this case) and eaten with hands is crisp and packs all the punch of a good Temaki.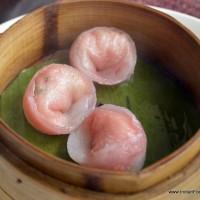 The dimsum are equally good. My votes going to crystal duck dumpling, pink crab dumpling and even chicken sui mui. The wrapper is thin, in place, and meat intact, we are set for a treat. Spinach & Prawn dimsum is not in the buffet menu but going with the server's recommendation, we try it. Made in black bean, I could see the expressions on my friend's face glowing and thanking me to force him to come here. If I have to be picky, then the pork puff is a little pasty and I miss the bites of pork in it. However melt-in-mouth BBQ pork ribs are brilliantly done.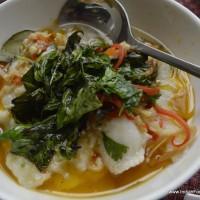 With no appetite for main course, we still get greedy and order from the various options. Thai Lemon steamed fish and sliced chicken Kra Pao needs a special mention while I found the Thai green curry to be ordinary and too creamy.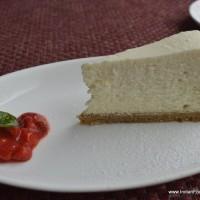 Cocktails are basic but well made. Desserts are not primarily Pan Asian but are not to be missed. Prathna jokingly mentions that she married Varun for the excellent New York cheese cake. And when I ate it, all I could say – "I would have done the same if I was a girl"

. Tiramisu lacks savioardi and coffee and I find it little too sweet. Cappuccino ice cream, and coconut & jaggery ice cream are home-made and a great end to a great meal. My suggestion if you are going for Sunday brunch is to focus on sushi, sashimi, dimsum and desserts. Entrees can be tried some other day.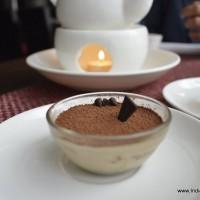 Yum Yum Tree has stood the test of time. Now it is not the only conveyor belt restaurant in the city but still offers the bang for one's buck. If you are also like me who does not want to judge a restaurant by its buffet which is a sad deal in most places, one must visit Yum Yum Tree to change the perception.
A little bird tells me that Yum Yum Tree may soon be in Gurgaon. Sshhh, we want it to remain a secret
Ratings (Out of 5)
Food: 4.0 | Ambience: 3.5 | Service: 4.0 | Overall: 4.0
Sunday Brunch Meal for Two: Rs 3000/3800 (without/with alcohol) | Alcohol: Yes | Credit Card: Yes | Timings: 12Noon – 3.30PM
Drinks included in the Sunday Brunch: Prosecco, Red Wine, White Wine, Mojitos, Sangria, Martini, Beer, Margarita
Address: Yum Yum Tree, Ist Floor, Community Centre, New Friends Colony, New Delhi | Phone: 011-42602020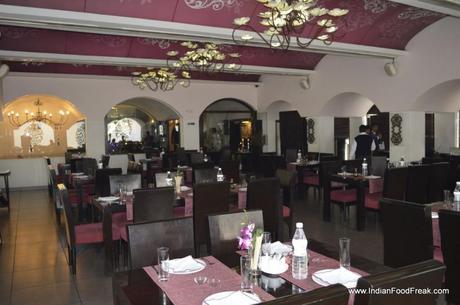 Yum Yum Tree Interiors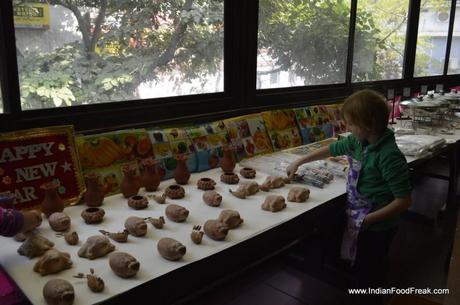 Kids room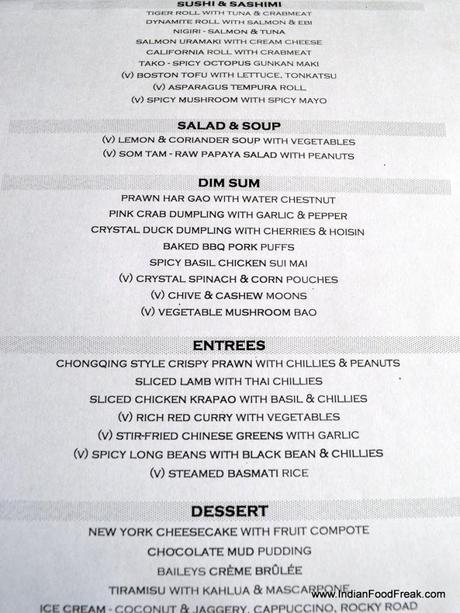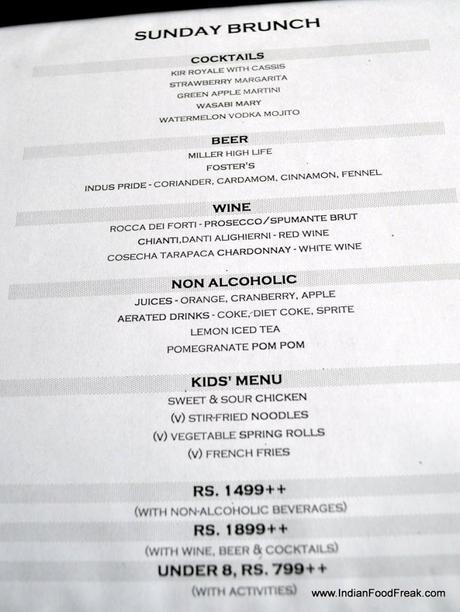 Brunch Menu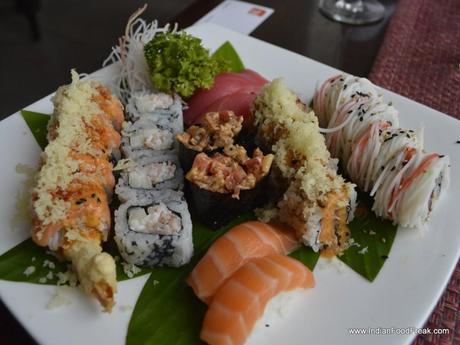 Sushi Platter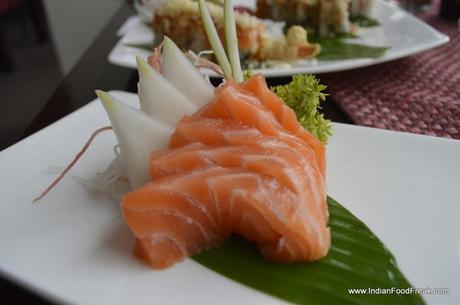 Salmon Sashimi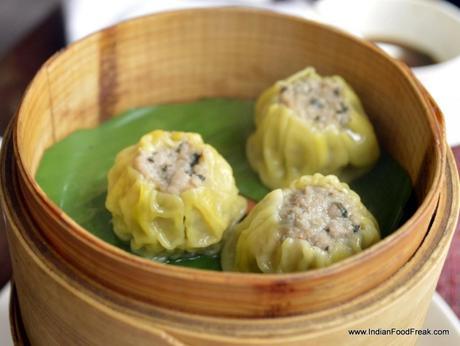 Chicken Sui Mui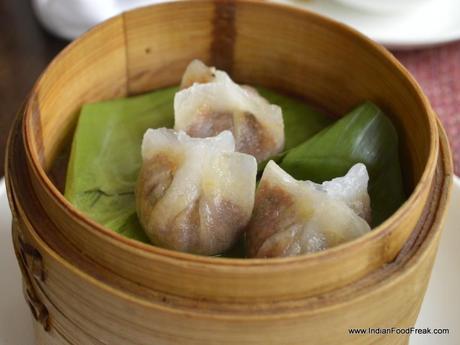 Crystal duck dumpling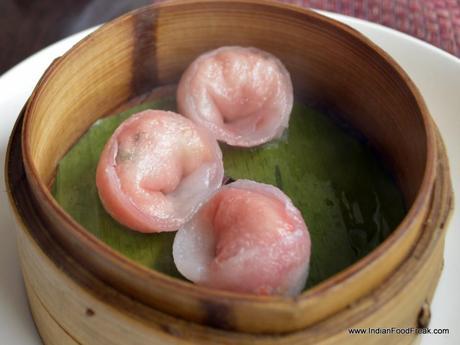 pink crab dumpling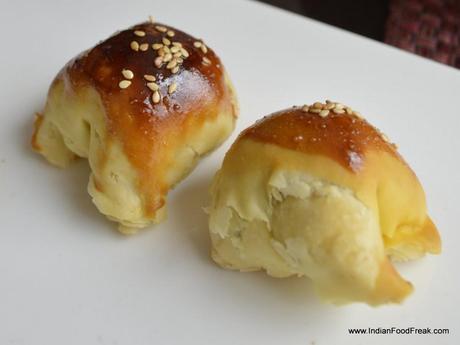 Pork Puff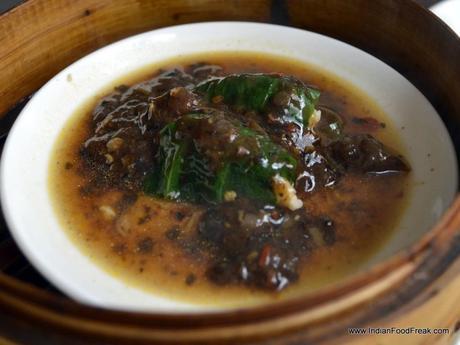 Spinach & Prawn Dimsum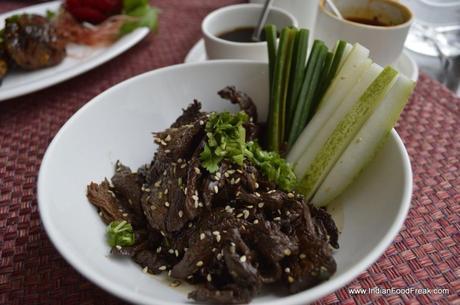 Beef Bulgogi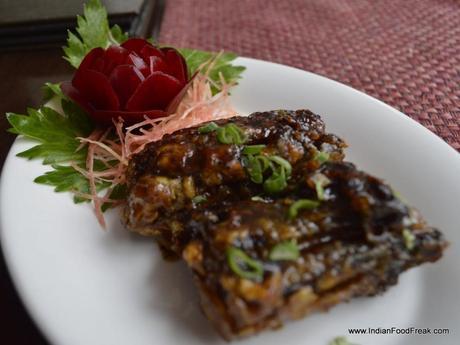 BBQ Pork Ribs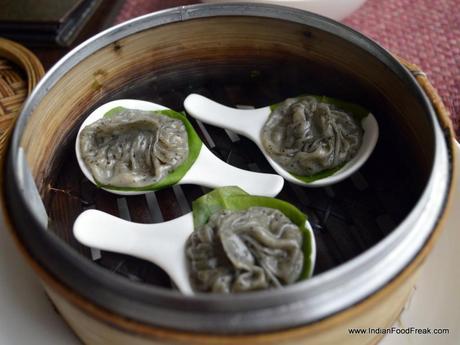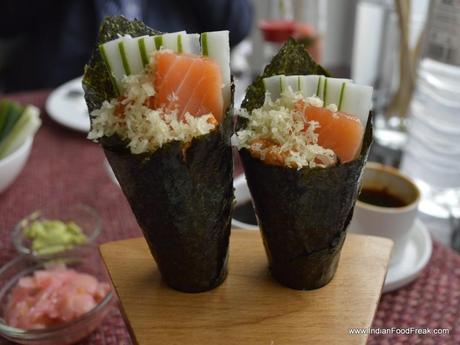 Salmon Temaki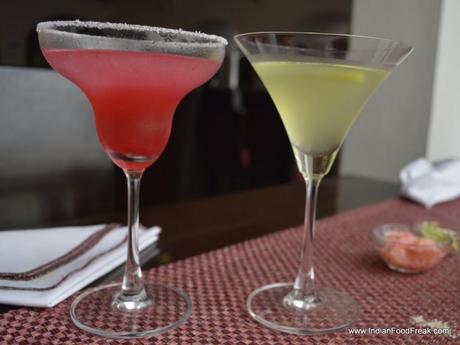 Cocktails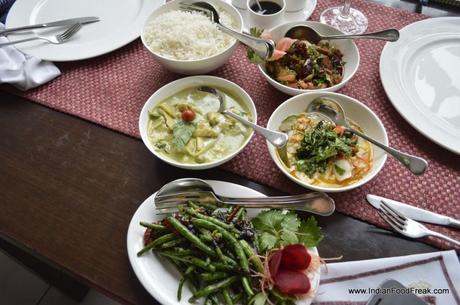 Entrees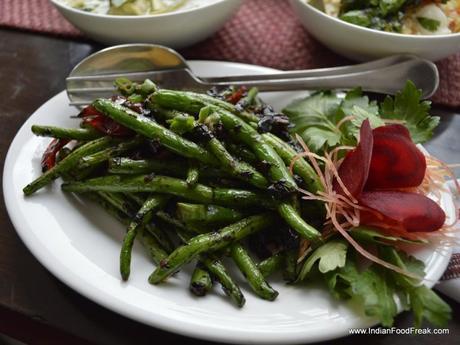 Long beans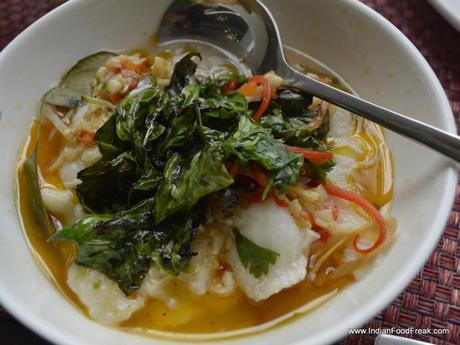 Thai Lemon Fish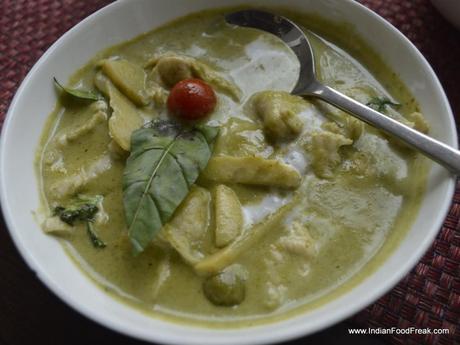 Thai Chicken Green Curry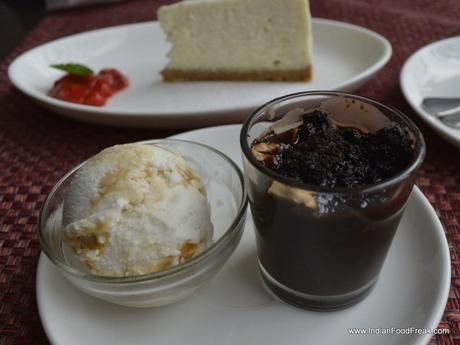 Coconut Icecream and Mud Cake