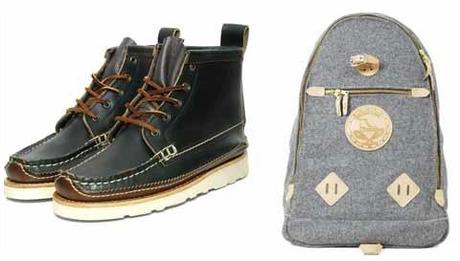 Yuki Matsuda's Yuketen brand creates superbly hand crafted traditional American footwear and luggage from all corners of the USA. Each item is painstakingly produced by artisan craftsman using the finest materials, such as vegetable dyed leather from the now legendary Horween.
Those who own a pair of Yuketen shoes don't need to be told about you the unparalleled quality of Yuki's work, or the amount of time and effort that goes into each hand-made piece, and this coming season's collection is the perfect testament to this.
One of Neon's favorite UK stores End Clothing has just received a delivery which includes some of their most iconic styles such as the Sports Blucher, Hunt Boot, and Maine Guide Boot in a number of different guises.