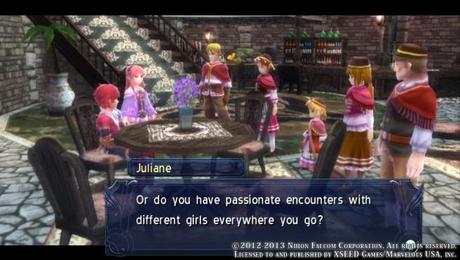 Title: Ys: Memories of Celceta
Genre: Action RPG
Publisher: XSeed
Developer: Nihon Falcom
System: PS Vita
Release Date: November 26, 2013 (NA), September 27, 2012 (JP)
In the off-chance that you own a Vita, buy this game and become a red-headed adventurer.
Ys is Falcom's long-running series of action RPGs, dating all the way back to 1987 on the PC. Each numbered game in the series follows the stories of Adol Christin, a young European swordsman (with terrible luck on boats) adventuring across various lands and uncovering ancient secrets (and saving the world) along the way. Memories of Celceta is a full remake of Ys IV. It has a special place amongst remakes in that it is the first version of Ys IV developed by Falcom. There were two versions of Ys IV that came out prior to Celceta, and both were handed off to third-party companies to develop (Ys IV: The Dawn of Ys by Hudson Soft and Ys IV: Mask of the Sun by Tonkin House). With Memories of Celceta, both previous versions are rendered non-canon.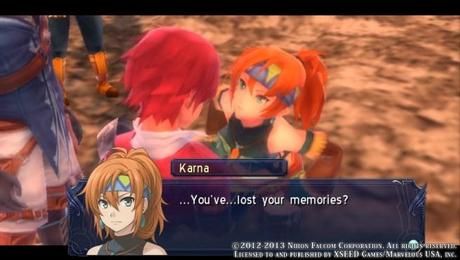 The game begins with an amnesiac Adol limping into Casnan, a province on the region of Celceta that has fallen under control of the Romun Army. The new Governor General requests Adol and his partner Duren to explore and map the Great Forest of Celceta, which remains uncharted territory that even the Romun soldiers fear. The thing is, Adol has already gone through the Forest! He just…forgot. Luckily, the pieces of his memories are scattered across the Forest and beyond, giving the two a reason to map the Forest again. (Aside from monetary reward, that is.)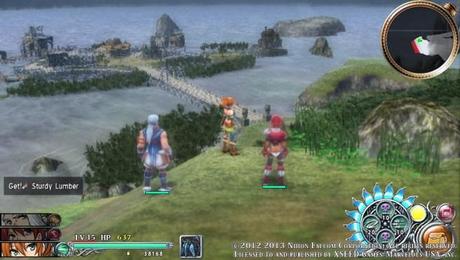 Ys Celceta uses the same engine as Ys Seven, which allows for an active party of up to three characters that you can switch between. You control one, with the other two being AI-controlled Each character uses one of three attack types (Slash, Strike, Pierce), which plays an important role when it comes to enemies with different weaknesses and resistances, especially on higher difficulties. You can map up to 4 skills to use for the character in active control, and there are buttons for regular attacks, evading, and flash guarding. If you don't like the default setup, there is an option to change the button configuration as you please. Generally, the game is more polished and user-friendly than its predecessor (where Flash Guard is an ability no one tells you about), and the party members are a lot more varied in how they play.
One of the things that drew me to the Ys series despite not liking many action RPGs before was its quick pacing and super smooth controls. Celceta keeps that up, and proves to be a game with a high degree of polish and very comfortable movement. It's also the "meatiest" Ys game in regards to RPG content and side stuff to do, item synthesis and weapon reinforcement options done using the many loot you collect from monsters and material gathering points. Reinforcement is especially addicting since you use materials you collected to add extra attributes to your weapons and armors such as increased critical rates, HP regen, and infliction of or resistance against multiple status effects. Though costly, you can keep upgrading your weapons and armors to the max. There's also a New Game+ mode.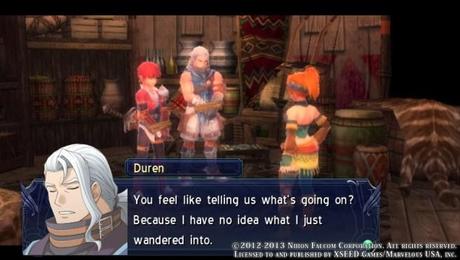 Combat is fun and fast-paced, and also proves to be the most accessible to newcomers to the series. Unlike the previous games, you're allowed to bring loads and loads of potions into boss battles, and the bosses themselves feel a lot less devastating than previous entries for the most part. Compared to Ys Seven which had a limit of 5 of each item on Normal, 3 on Hard and 1 on Nightmare (or Felghana where the closest thing to healing in boss fights you got was an expensive accessory that revives the wearer once upon death), Celceta can pretty much become a cakewalk on any difficulty below Nightmare. Of course, the game is much more fun when you choose to limit your healing items and instead, learn how to dodge or guard each boss' attacks. The final boss (and the overall story in general) lacks the grandeur of Ys Seven's, and was generally a lot less satisfying to defeat.
If you own a Vita, Memories of Celceta is a great choice of a game. It is a smooth, fast-paced, and addicting action RPG. Fans of Ys Seven should definitely look into it, as well as anyone looking for a good entry point into the series. The graphics don't push the Vita to its limits, but they are by no means bad (they look better in-game than in screenshots). The OST consists of many dynamic tracks, and is overall very good, especially in the second half of the story. The story itself, like previous entries, takes a backseat to gameplay. But some of the character interactions are pretty fun and the game provides a lot of foreshadowing for later installments.