Hello Anime fans especially to my biker friends that watches Yowamushi Pedal Grande Road – Season 2! Did you know that Teshima Junta the 2nd Year Sohoku cycling club member gets a real-life bicycle sponsor and that bike company is Cannondale?
Teshima Junta and the Cannondale's SuperSix EVO 3 Ultegra racing bike.
Yes, that's right, Teshima Junta (or rather, Yowamushi Pedal) is teaming up with bicycle maker Cannondale, his personal ride of choice, to help promote the company's SuperSix EVO 3 Ultegra racing bike, and its Hooligan Road mini-velo small-wheel bike. Last October 6 to October 25, anyone who spends 10,000 yen (about US$91.82) or more at a Cannondale retailer received one of two A2-sized posters. Posters are available on a first-come, first-served basis. I'm so happy for those who receive the said poster.  :-)
The new campaign comes just in time for the premiere of Yowamushi Pedal Grande Road sequel.
 

He is also showcasing Cannondale's Hooligan Road mini-velo small-wheel bike.
Source: AnimeNewsNetwork.com
I wish I was Teshima Junta get's the sponsorhip and name as the brand ambassador of any bike company that enjoys the perks like corporate sponsorships represent a hefty pay check, more publicity, and a sign that you've finally made it to the big leagues. Luckily for Yowamushi Pedal's Teshima Junta, that milestone has been reached.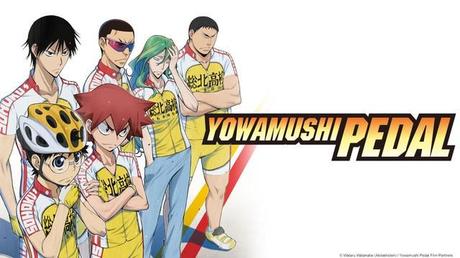 For those who haven't started watch this exciting anime yet, watch it now and I am pretty sure you will have your own bike in no time, I know some friends that watched this that ended up purchasing their bikes hahaha.
Blog and Photo Source: AnimeNewsNetwork.com via [Comic Natalie]