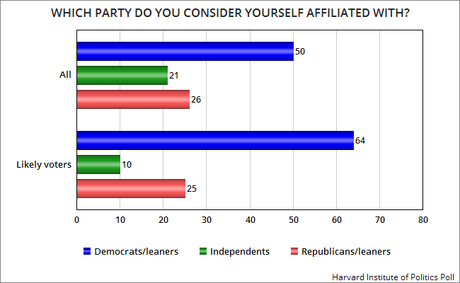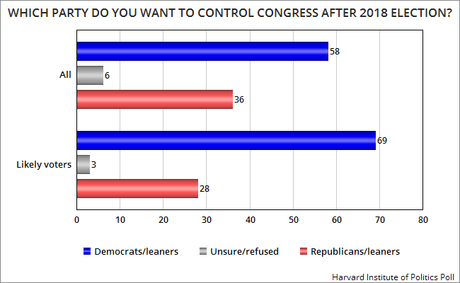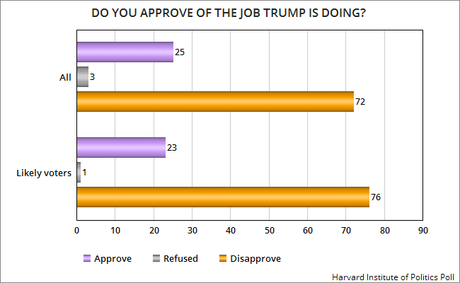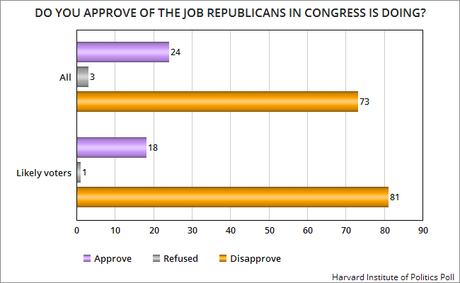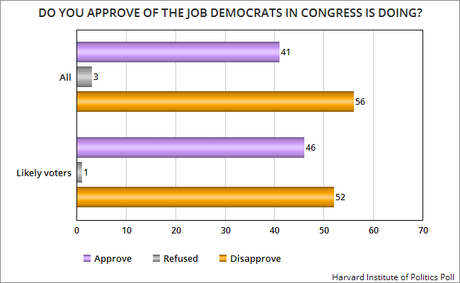 The charts above reflect the results of a recent survey done of 2,631 young people between 18 and 29 years old. It was done by The Harvard University Kennedy School Institute of Politics, and was completed between March 8th and 25th. It has a margin of error of 2.54 points.
The poll found young people more energized to vote this year. About 53% said they would be voting, and another 21% said it was 50-50 whether they would vote. Only 25% said they would not be voting. Those are higher voting numbers than in this poll's previous years -- and if the numbers hold up, then it spells trouble for the Republicans (as the charts above show).
Young people prefer the Democratic Party over the Republican Party by 24 points (and by 39 points among likely voters). They also want the Democrats to control Congress after the 2018 election by 22 points (and by 41 points by likely voters). They aren't thrilled with congressional Democrats, but they rate Trump and congressional Republicans very poorly.