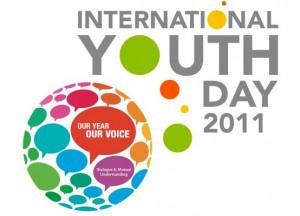 Youth are an integral part of economic and democratic development, yet all too often face a situation of high youth unemployment or are left out of the policymaking process. Today in celebration of International Youth Day, we'd like to share glimpses of how young people themselves are taking action and assuming leadership in these programs and beyond.
After completing the Tashabos program, Amena Mohammady turned a community problem into a business opportunity that now allows her to earn a living and helps cover costs for her entire family.
Recognizing that heavy snowfall and rough roads during the winter make delivering fresh produce to Afghanistan's Bamiyan Province extremely difficult, Ms. Mohammady built her own greenhouse to grow and sell vegetables. Drawing on skills learned from the CIPE's Tashabos program, she sells her product every two days at the Bamiyan main bazaar.
And Ms. Mohammady is not alone in taking inspiration from Tashabos to start her own business.
In Peru, Instituto Invertir also developed a business training program for University students. EmprendeAhora not only teaches the principles of starting a business; it also dispels negative perceptions of democracy and market economy. Wilson Cotrina used the knowledge he gained from EmprendeAhora to open a pizzeria, Amore Pizza, in Cajamarca. It offers over 20 pizza varieties, take out and local delivery service, and has recently expanded to a second location. Cynthia Apaza Panca opened DeliFru, a local juice bar that also offers snacks, and supports the community by seeking local ingredients. These are just two examples of the over 40 businesses that have been created by EmprendeAhora alumni.
In 2009, Irina Alionte won the CIPE Youth Essay Contest and was so inspired she organized a similar competition at her family's business, Shakespeare School, in Romania. The spin-off contest has separate categories for middle and high school students between 11 and 19 years old, and awards prizes to the winners. Now in the third round of competition, students are asked to write on a variety of categories ranging from favorite literary characters for younger contestants to the future of social platforms and the social effects of volunteerism for high school students. Irina is involved in every aspect of the competition from securing prizes for contestants to seeking out sponsors and marketing opportunities. She has proven that a contest initially intended to highlight youth ideas, can turn in to something much further reaching.
A large number or university students in Pakistan specialize in business information and technology, but the majority of graduates look for employment rather than explore their own entrepreneurial ventures. In an effort to spark entrepreneurship in Pakistan, CIPE recently partnered with the Pakistan Software Houses Association for IT and IT Enabled Services ([email protected]) to identify entry barriers young entrepreneurs in the IT sector face, as well legal and regulatory reforms needed to improve entrepreneurial opportunities. During the first stakeholders dialog participants recognized a lack of mentoring, human resources, finance, and an inadequate knowledge of local laws and regulations as major factors preventing youth from pursuing IT entrepreneurial activities.