Your toddler will be singing in the rain when the monsoons hit with this fun, child-sized Blue Whales Umbrella. This blue brolly features a fun design of all sorts of whales from blue to humpback. The perfect accessory for puddle-jumping and gutter-wading.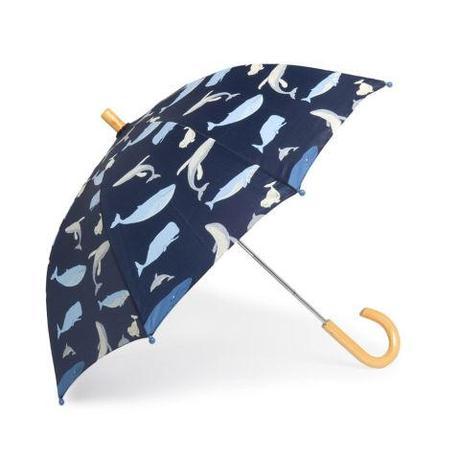 Blue Whales Umbrella for toddlers
Constructed with a child-safe design and an easy-to-grip wooden handle and wood tip. Made of 100% nylon. For children one to three years old. Matching Blue Whales Raincoat also available. For more information or to order, click here.