In this Video
0.16 What are some options if you have short legs and dark colouring but need a strap to keep your shoes on?
4.10 Will changing my hair colour change my palette or just my contrasts?
8.06 How do I know if I should wear patterns or solid colours?
Faking a Low Vamp Shoe
How to Get the Low Vamp Look with a High Vamp Shoe
How to Look Taller and Make Your Legs Look Longer
Changing Hair Colour and Colour Palette
How Often Should You Re-Evaluate Your Style Recipe and Colour Palette
How Your Colouring Changes as You Age
Patterns or Solid Colours
What You Must Know About Choosing Prints for Patterned Skin
3 Essential Elements to Choosing Flattering Prints and Patterns
How to Interpret and Choose Prints and Patterns For Your Personality
In this Video
0.11 I don't have many signature colours yet I see others have lots - why is this?
3.47 How do you decide to wear a belt with an everyday outfit?
7.20 What are the different levels of refinement of scarves when they come in so many different fabrics, sizes and patterns?
Signature Colours
More on How to Find Your Signature Colours
Why Don't I Wear All the Colours in My Palette?
9 Ways Knowing Your Best Colours Will Change Your Life as Well as Your Wardrobe
Get your colour palette and signature colours - online colour analysis or the full colour and style program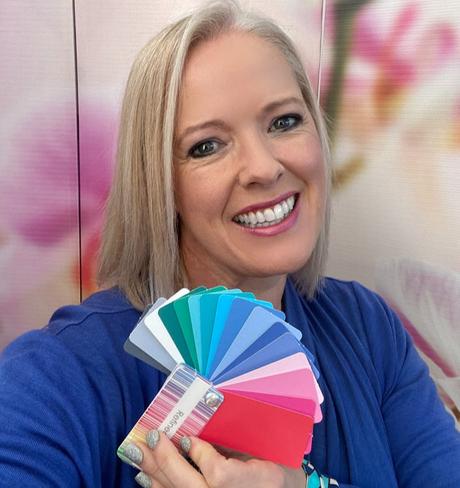 Belting Tips
To Belt or Not To Belt? Which Body Shapes Look Best in Belts
How to Style a Waterfall Cardigan
Scarves - Level of Refinement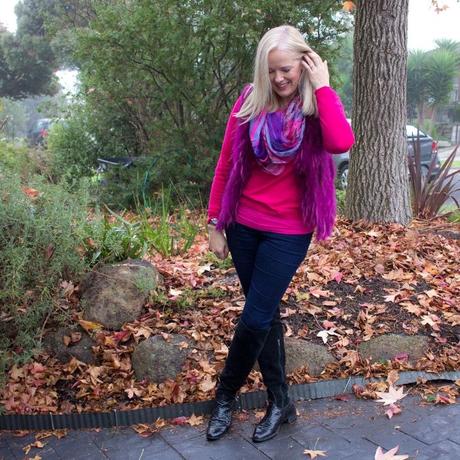 8 Ways to Look Stylish in a Casual Environment when Jeans are Not Your Thing
How to Add a Touch of Glamour to Your Everyday Casual Outfits
How to Create Multiple Looks with a LBD
In this Video
0.10 Do you have to always repeat your value contrast in your portrait area? How about if you don't want to wear a jacket because it's summer?
2.15 How can a scarf make or break an outfit with its proportions?
4.48 How to ombre dye a garment?
6.06 Should I just buy white clothes and dye them because it's so hard to find what I want in the colours I want?
Value Contrast
The Value of Value Contrast and Using it to Create Stunning Outfits
Value Contrast and Your Value
Spring and Summer Looks for High Value Contrast
Scarf Proportions
13 Ways to Wear a Pashmina or Long Rectangular Scarf
Dyeing Your Clothes
Everything You Need to Know to Overdye Your Clothes at Home and Get a Brilliant Result
How to Overdye Difficult Colours Such as White, Beige, Navy and Orange
The Art of Overdying Your Clothes - Frequently Asked Questions
In This Video
Want to Transform Your Style?
With my full image package that you can do from anywhere in the world get on board the ultimate online women's style program 7 Steps to Style and start transforming your style today.
Subscribe to my Podcast
You can now get these videos as podcasts subscribe and never miss an episode
Apple Podcasts
Google Play
Send Me Your Colour and Style Questions
Please do email me your colour and style questions to answer on upcoming videos!