The Pizzeria Vesuvio looks like any other Italian restaurant in London - with a few small differences. The chefs who make the pizza fiorentinas are Sri Lankan, and half the kitchen staff are illegal immigrants.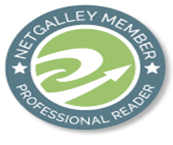 At the centre is Tuli, the restaurant's charismatic proprietor and resident Robin Hood, who promises to help anyone in need. Welsh nineteen-year-old Nia, haunted by her troubled past, is running from her family. Shan, having fled the Sri Lankan civil war, is desperate to find his.
But when Tuli's guidance leads them all into dangerous territory, and the extent of his mysterious operation unravels, each is faced with an impossible moral choice.
In a world where the law is against you, how far would you be willing to lie for a chance to live?
***
[There he is, in memory, standing behind the bar of the restaurant, pouring that vile drink he used to love, a sickly Martini from the long bottle with those big empty letters on the label]
***
(@VikingBooks, 2 April 2020, 240 pages, ebook, #ARC from @VikingBooks via # NetGalley and voluntarily reviewed)
***
***
I was really looking forward to reading this. The blurb intrigued me and I loved the bright cover. I'm so disappointed the content didn't live up to the premise. After reading the blurb I expected the book to focus on the lives of immigrants, struggling to find a place in a big city. I expected the book to deal with marginalised society. I also expected the book to be very relevant and current to today's world and recent events. Not so much. The premise is a great one and it's clear where the author wanted to go. It's just not executed very well. The characters are very poor, flat and bland. I struggled to get to know or connect with any of them and as a consequence felt little sympathy. The plot is far too simple and has no real depth - people say what they mean in simple terms and there's no hidden meaning. This wasn't terrible but it wasn't great either.