Need more sports in your life mixed with a little bit of baby talk?  If the answer is yes, head over to Debo's spot and let it all soak in.  If the answer is no, then what the hell is wrong with you?  Why wouldn't you want to read about babies and sports?  Aren't those the two purest things on the earth?  Well, I guess as long as we're not talking about baseball and steroids and biogenesis and all of that.   But babies?  Those are still pure right?
Plus you can read about candlepin bowling.  I mean who doesn't want to read about a sport where the World Championships are either hosted in upstate Maine or the most eastern part of Canada?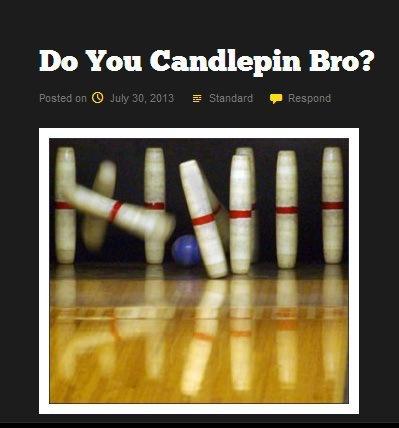 Head on over to debo2pt.wordpress.com/ and get educated.