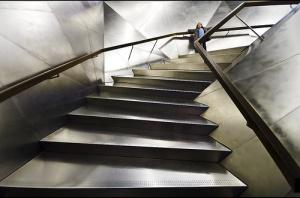 A couple weeks ago I read an interview in the New York Times with comedian Will Ferrell. The journalist asked him about his move from big screen film to a temporary stint as the main character in the TV series, "The Office." Despite a decade-long run of mega-blockbuster hits (five of his action-comedies have raked in over $100 million each at the US box office), Mr. Ferrell confessed that he still felt uncertain about his career trajectory.
Well, gee, you're thinking, what does a big star like Will Ferrell have to worry about? Just this: he's afraid that he won't be funny in whatever he does next.
You would think that notching all of those accomplishments under his belt might dispel that fear, but when asked about it, Mr. Ferrell exhaled audibly and said, "Oh, jeez. It's very much a treading-water feeling. I don't think there's any amount of success that would ever make that go away."
Sound familiar? Not that making people laugh is something you need to worry about, but I'm sure you have your own version of "not being funny enough." It looms over your head no matter what is you do, or whatever stage of your career you are at. It could take the form of landing the next new customer, closing the next deal, writing the next book, leading the team to complete the project on time and on budget, or beating Wall Street's estimates for next quarter. 
We are judged, by all accounts, by our future performance.
Or are we? What if I told Mr. Ferrell to chill out and just be himself, pray about it, release it, do his best and let the universe take it's course? Would he be better off?
Would you be better off?