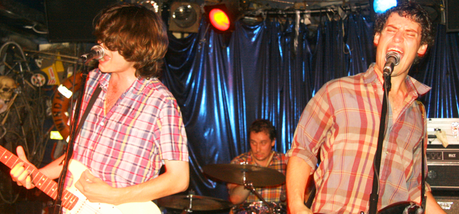 City Streets
Someone found this site searching for this band so thought I'd check them out because I have nothing better to do today, it's a wonderful rarity.
I listened to their latest EP, Peacemaker, which had a guy and a girl singing so I thought oh well that's nice but then listened to the rest of their stuff and it's two guys so I don't know what to say really…
They're from Edmonton in Alberta which is where some of my friends are from, true story. Their guitar playing sounds like Pete Doherty's on the quieter tracks of Babyshambles' first album, the vocals are borne out of a love for old rock and country music. Have a listen, see if you like, if you do get their music if not just get on with your day (:
Over and Outroversion.