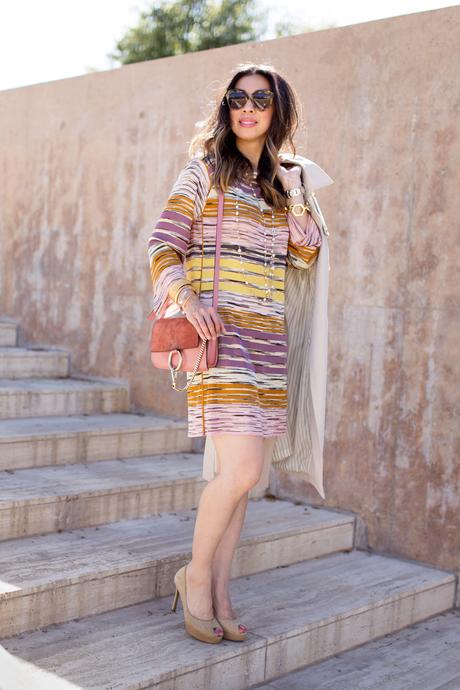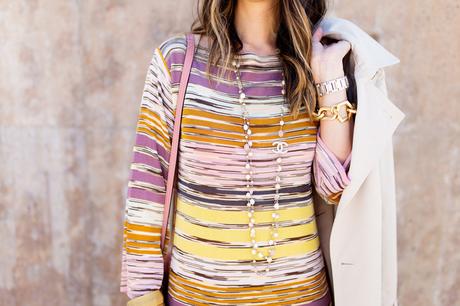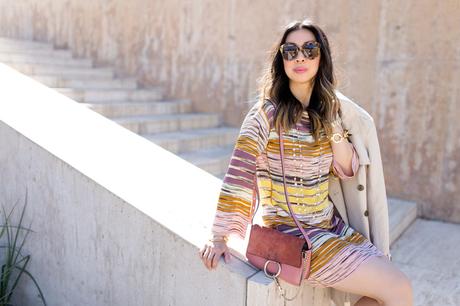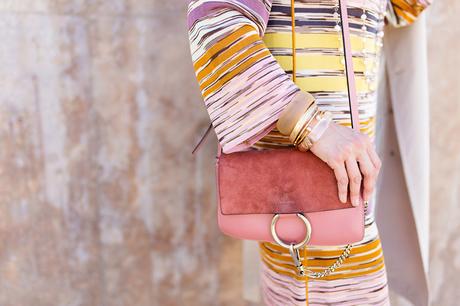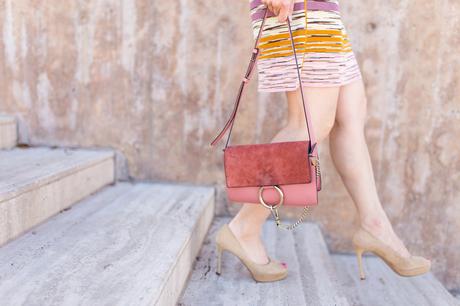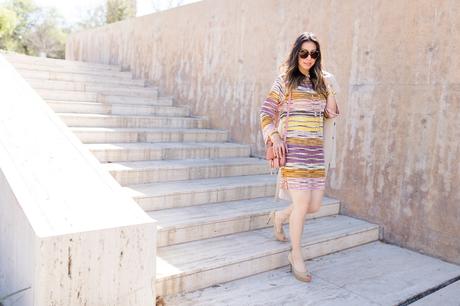 Photography by Angie Garcia
Happy Friday Y'all! It's official! #OMG. We've submitted our adoption paperwork and things are starting to move fast. We're scheduling a home study update, only ONE visit! Background checks are submitted. It's taken us just A BIT longer than expected. We were supposed to have everything completed and submitted by January. With a little one, everything seems to take three times as long. However, I feel like everything happens the way it is supposed to. God has a plan! BTW, I'm in Phoenix for a work trip. If y'all know of a good spa, then let me know! #MommaNeedsaPedi #InABadWay
So, this is one of my Spring pieces for the updated Five Piece French Wardrobe (Ecofriendly edition). Technically, this is the second piece because my Chloe Faye was the FIRST actual piece I purchased for Spring. BTW, I plan on doing my previous format of highlighting each piece, but my schedule has been a little hectic lately. So, I haven't photographed each piece yet!
When I spotted this dress on the rack at Clothes Circuit, it was a DONE DEAL! The shopping fairies must have been happy with me that day! How can anyone resist Missoni, especially when it's a fraction of the retail cost! Remember my outpour of love for Missoni here, here, and here?!
It's neutral but fantastically colorful at the same time! I've worn it with nude heels (as above) and bright pink heels for a pop of color. I can wear it to work, church, dinner, or whatever. It's light enough for Spring, and I can layer it for the Winter. Basically, I'm in love with this dress. BTW, Mr. S saw it on my "work" clothing rack and told me that I should get it. He didn't know it was Missoni, so OBVIOUSLY it was meant to be in my closet! #YouHadMeAtMissoni
THE STYLE Rx: Make room for Missoni in your closet, ALWAYS! Okay, in all seriousness, I'm going to repeat myself a little. Missoni is an investment piece, but it is one that you will want to wear over and over! BTW, I may have already worn this dress to work and church! Just sayin'!
Do you own any Missoni pieces?! I also own Missoni for Target pieces… someone may have gone a little cray cray when that collaboration launched at Target!
GET MY LOOK
---
dress MISSONI, trench GREYSON via Clothes Circuit
necklace CHANEL {similar}, heels YSL {in pink} via Last Call
bracelets ALEXIS BITTAR c/o, JULIE VOS, VINTAGE
bag CHLOE FAYE // sunglasses KAREN WALKER
lips 100% PURE in Foxglove

Turn on your JavaScript to view content
// A few NEW and NEW-TO-YOU Missoni picks //
---

Turn on your JavaScript to view content