Muting the Eggheads On Twitter
You know those eggheads that drive you crazy every now and then on Twitter? They tweet to you either trying to get you to click on a link or to tweet out spam? You soon will be able to mute them right off of your Twitter stream. Twitter is adding this new feature to leverage their technology to reduce abusive content. Won't it be wonderful not to see those eggheads in your Twitter stream?
These new Twitter features will be rolled out in stages via desktop, then iPhones and then on Androids. You will have more filter options for those accounts that do not have verified emails or phone numbers associated with their Twitter profiles. You will be able to mute them all soon.
Why Do Eggheads On Twitter Exist?
Twitter sets up profiles with Eggheads. It's their basic Twitter profile when you sign up on Twitter. Many new users do not want to show their faces as they are trying to learn the Twitter network. They aren't quite sure how to tweet yet. They are the ones that don't realize that they can appear as spammers to the more experienced peeps on the Twitter network. It is easy to change the egghead profile into an image, photo or logo. The Twitter profiles are a square 400×400 pixel size.
I wrote an article about Twitter spam 5 years ago and I was so happy to see we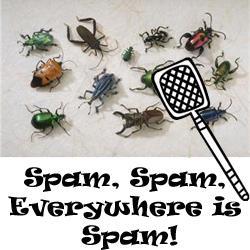 can NOW mute these eggheads. There are not as many as they were back 5 years ago when I could have used a fly swatter to swat them away. They were becoming so annoying! Back then and even today we can block them.
You can if you like report them to Twitter to shut their accounts down. The option is there when you click on their profile under the follow button. You can mute, block or report. If it's a really bad troll I'd block or report them to Twitter. If you are unsure just mute or block them. If that doesn't work then I would report them to Twitter. I would not at first report them, I like to give everyone a chance first.
What motivates others to create spam on networks like Twitter? Usually it is to make money or create backlinks to their websites. Some spammers could be more vicious and cause users to getting computer viruses. Others are trying to get you to look at porn sites.
See the tweet below to see how to have more control of your Twitter account to mute those eggheads on Twitter soon.
We're giving you more control over the types of accounts you receive notifications from. Now on Web and Android. https://t.co/UapP6DtTtY pic.twitter.com/2BYnUrSt3F

- Twitter Safety (@TwitterSafety) March 9, 2017
What Else Is Twitter Doing To Prevent Abuse?
Twitter is allowing more muting functions available - You could mute everyone that you don't follow but I would not recommend it. Why be there if you are not participating right? Besides you can use your Twitter lists more and that will also cut back on the noise and keep you focused on Twitter. I would use muting on a limited basis.
Twitter will now notify you when you they have checked into your reports of spam and blocked users. It will be visible in your notifications tap. They are trying to make it a better experience for all of us on Twitter. They say they are listening to our suggestions. So don't be afraid to tweet them with yours. ()
Twitter says all these new updates could take days and weeks to accomplish. These changes have to be done on many platforms and in many languages. Twitter tends to do rollouts whenever they make changes. So if you can't do them yet, check back in a week and try again.
Hiding Twitter Profiles
Twitter is now testing hiding some sensitive account profiles. Twitter did introduce a new function to remove potentially sensitive tweets too. You will not know unless someone tells you that you are being hidden. Maybe that should change? I think it may be better if they would let users know and give them a chance to respond to the allegations of having sensitive material. If they don't respond in a timely manner I would tend to agree with Twitter.
@jpwarren did you know Twitter has marked your account as maybe containing sensitive content? Appears like this for a colleague, not for me pic.twitter.com/ToQyhotydL

- Ariel Bogle (@arielbogle) March 9, 2017
You can adjust this in your Twitter settings if you want to see sensitive material or not in your tweets. It's at the very bottom of your Twitter settings.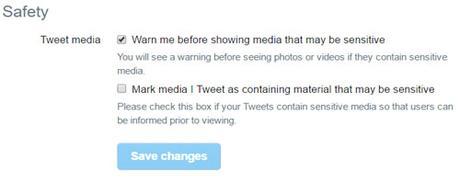 Searching on Twitter Safely
You can also adjust your search results in Twitter to not show sensitive content or blocked accounts or those that you have muted. This is a great way to set your children's Twitter accounts up. It will prevent them from such sensitive content on the network. You can do this in their settings and filters.
Of course there has always been a Twitter Jail. You could land there if you follow or unfollow too many people on Twitter too quickly or use automated systems that go behind their follow ratio guidelines. You account would get suspended for up to 48 hours. Twitter has had over 30 rules so it's wise to pay attention when Twitter makes updates that could impact you or your business.
Customer Service Updates On Twitter
Companies on Twitter can now apply to Twitter to have their employee's image come up when direct messages are going back and forth on Twitter for customer service inquiries. This makes the Twitter users feel better about communicating on Twitter. They can see a human being behind the account. If you are interested you may apply here. This is in beta and is being rolled out as well. I've had great success in the past with airlines using Twitter for customer service. I didn't see a face but got my issues resolved very quickly.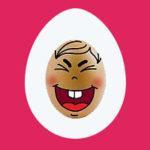 Are you happy to see these new Twitter changes and a way to finally lose the eggheads on Twitter?
Or are you worried about too much censoring on the Twitter network?
Please leave a comment below so we can discuss it.
The Egghead image above is ia FreeDigitalPhotos.net via Rakratchada Torsap.