It seems to be a recurring topic among women at the moment. My friend, Brianne, talked about it 
here
 and a sweet girl at church spoke just this week about her struggle. Is it (for women) because it is summer time and all the scantily clad women are out and about reminding us that our post-baby body isn't what it used to be? Is it because one woman is brave enough to say she struggles and so then others feel more freedom to talk about it? Or maybe your upbringing engrained this in you.
Have you guessed the topic yet? Insecurity and comparing ourselves with others. Finding our worth in what other people think about us.
Psalm 45:10-11
Listen, O daughter, consider and give ear:
Forget your people and your father's house.
The king is enthralled by your beauty;
honor him, for he is your lord.
There are sooo many ways I have compared myself to others my entre life. As I am creeping up on 35 later this month (what I considered 
ancient
about 20 years ago but I am by no means ancient!) I am more confident in who I am in Him although I do still struggle with this topic.
Growing up being told by certain influencial people that you aren't worth anything, can't do anything right, etc can really have a negative affect on you. This started early for me so I cannot remember a time when I have not struggled with this.
Dagwood and I work very hard to find the kids' strengths and play those up. SK loves to learn anything and has a big interest in computers so while she is at home this summer with Daddy she has really been learning some new things. She is learning to type! It is hunt and peck at the moment but she can formulate sentences in her head and type it! There are so many things that she is good at and interested in. We struggle with how to 1. pay for it all (we want her to experience these things so
she
can decide if she wants to continue in it) and 2. how do we recognize the special talents that God has gifted her with.
OM is still a bit young but as his personality keeps coming out we will be doing the same with him. Learning the things he is good at and encouraging both kids to pursue their dreams to the glory of God!
Infertility!
Wow, can this have a major effect on how a woman (or man) views their self worth. Having gone thru this particular struggle with both of our children I can say firsthand that I understand! I mean women are supposed to have children, procreate, that is what we were built for right?! Well, not really. I believe it was not God's intent for us to struggle with childbirth or conceiving to begin with. That happened after the fall.
Month after month and year after year can put a strain on how you view yourself. All your friends seem to get pregnant by just looking at their husbands. Doesn't God know how badly you want this?! I pray and beg and cry out to Him but he isn't listening! This is exactly how I have felt at times. But, I do want to encourage you that He IS listening. Whether it be a biological child, god-child or an adopted child God will give you the desires of your heart. The hard part is waiting for His timing not ours.
Isaiah 65:24
Before they call I will answer;
while they are still speaking I will hear.
Psalm 55:16-17
But I call to God,
and the Lord saves me.
Evening, morning and noon
I cry out in distress,
and he hears my voice.
Read that one again, friends.
He hears my voice
!
1John 5:14
This is the confidence we have in approaching God;
that if we ask according to His will,
he hears us.
Social Media can have an affect on how we view ourselves.
Social media in general can cause thoughts of insecurity. That blogger/person posts more often than I do, is funnier, more crafty and frankly has it all together! I have to keep in mind why I started this whole bloggy business in the first place.
The very simple reason I started blogging was because I wanted my children to have a record of my thoughts, their young lives and our family life. I would love to scrapbook but reality is that I will not do it. This is our life scrapbook. I would love to have written words of my mother's. Heaven forbid anything happen to me when my children are young but I know from experience that having your parents thoughts, words and pictures is truly a gift.
Added bonus is the fact that family and friends who do not live near us can keep up with how quickly the children are growing and all the goings-on (yes, I think I just made up a word-I've heard it somewhere, I'm sure) in our life.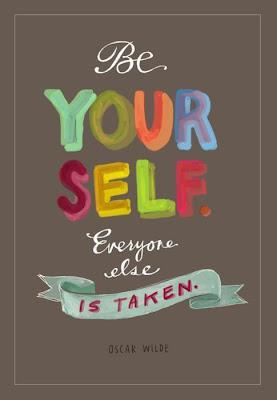 http://richesforrags.tumblr.com/post/14017744044
Be the unique and beautiful daughter of God that you were created to be! I will say that one thing that has helped me tremendously is my small group sisters. They are the most beautiful, strong, prayerful, God-centered women I know. But they all have their own struggles just as I do. It is so refreshing to be in a group of women who love me for me- flaws and all. It is our safe place to be truly open and honest about our struggles
and
praises. If you don't have a small group I pray that you have at least that one woman who knows the real you and that you can look to for affirmation that you are beautiful in His eyes and those are the only ones that truly matter.
Psalm 139:13
For you created my inmost being;
you knit me together in my mother's womb.
I praise you because I am fearfully and wonderfully made;
your works are wonderful,
I know that full well.
My frame was not hidden from you
when I was made in the secret place.
When I was woven together in the depths of the earth,
your eyes saw my unformed body.
All the days ordained for me
were written in your book
before one of them came to be.
Ephesians 3:14-19
For this reason I kneel before the Father,
from whom his whole family in heaven and on earth derives its name.
I pray that out of his glorious riches
he may strengthen you with power through His Spirit in your inner being,
so that Christ may dwell in your hearts through faith.
And I pray that you, being rooted and established in love,
may have power, together with all saints,
to grasp how wide
and long
and high
and deep is the love of Christ,
and to know this love that surpasses knowledge;
that you may be filled to the measure of all the fullness of God.