Yorkshire is extremely blessed not only with beautiful countryside, but with some great cities too. For history and culture, the medieval city of York is the perfect spot to head to. 13th century city walls, an imposing Gothic cathedral and a maze of narrow streets filled with boutiques, cafés and museums mean walking through the city can't fail to delight.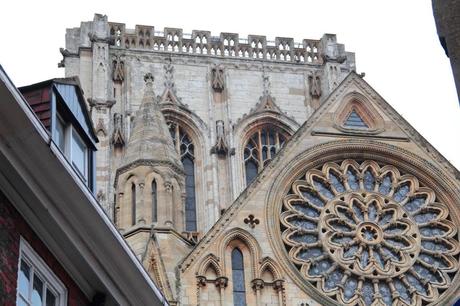 You will however have to share those narrow streets with the almost seven million visitors who come to York every year, as I found on my most recent trip to York over the Easter weekend. If you can visit on a weekday that isn't a public holiday, it is most certainly your best option!
Here are some ways to explore York:
Walk & Explore
I've said it many a time before, but walking and seeing where you end up is the best way to get to know a place. It can be quite easy to get lost in the maze of York's streets – one of the things I love about it – but that can make it tricky if you're actually looking for somewhere specific. The free City Connect WiFi available in York is a massive help for this so you can always look up addresses and navigate via Google Maps when you do have somewhere to be.
Top tip: In York, 'Gate' means road, and 'Bar' means gate!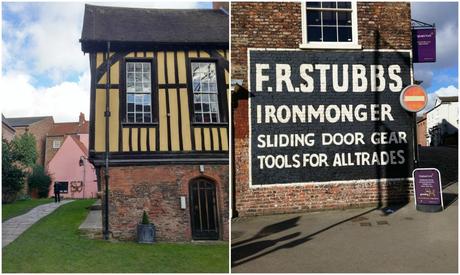 City Walls
York still has managed to preserve a great deal of its old city walls, more so than any other English city as it happens. You can walk the entire parameter in around an hour with lots to see along the way – there's a great route guide here.
Riverside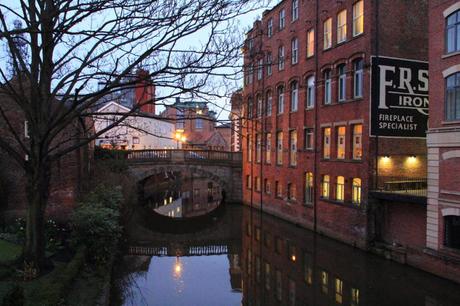 Both the River Ouse and the River Foss run through York and offer ample opportunities for riverside walks.
York Minster & Shambles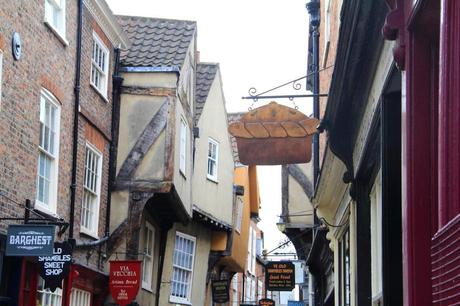 The cathedral is surrounded by a tangled web of narrow streets. Dip in and see where it takes you – I'm pretty sure every time I visit York I find a new lane to explore.
Visit the Museums 
York has no shortage of museums and you can easily fill a day just by visiting a few of them.
Jorvik Viking Centre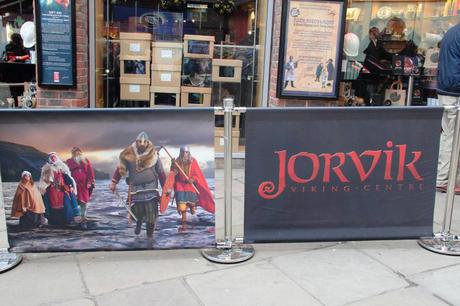 York was a major city and river port for Viking settlers, who occupied the city from 866 to 954. The Jorvik Centre stands on the site where archaeologists discovered the remains of this settlement and you can travel through a perfectly recreated village replete with the sights, sounds, and smells. There is also a fascinating display of skeletons found in the excavations and the kinds of injuries, illnesses and other signs the remains tell us about these people's' lives… it's a bit morbid actually, but fascinating nonetheless!
I went to the Jorvik Centre when I was really young and remember finding it a little bit scary; I'm fairly sure it was mostly because of the smells. This time around I must admit, the smells are so strong that I might have given myself a quick sniff just to make sure they hadn't clung at all (don't worry, they hadn't!)
Top tip: the Jorvik Centre is actually fairly small so do read the displays and listen to any talks going on or you will end up at the exit sooner that you realised!
York Dungeon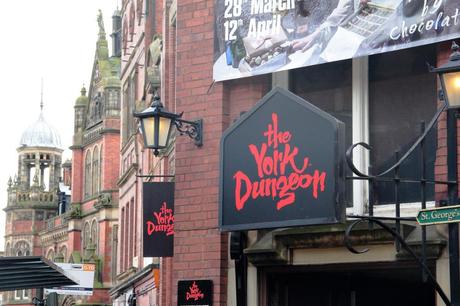 I'm not 100% if this actually counts as a museum in the traditional sense, but York Dungeon is an interactive journey into York's long history. The dungeon tour takes you through twelve themed rooms, some with live actors, to have you laughing and screaming in equal measures as you learn about 2000 years of York's history.
York Dungeon wasn't at all like I had anticipated but it was good fun. Don't go expecting to see much of a historical building but you will get a memorable and entertaining experience with sights, smells and other surprises.
Top tip: book your ticket in advance via their website for a huge saving and a shorter queue on the day.
National Railway Museum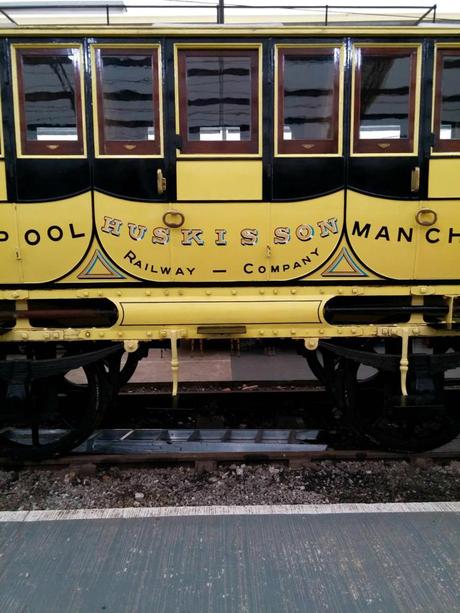 This one was a real surprise for me and I would highly recommend spending a couple of hours wandering around. The museum's collection includes carriages from royal trains, locomotives from all over the world (including the Shinkansen for me to reminisce about having traveled on it in Japan) and steam trains you can take a ride on. You can also spot vintage train posters around the first hall and further on a collection of all kinds of artefacts from trains around the world.
Entrance to the National Railway Museum is free but they do encourage donations, which I didn't mind giving at all as I left since there is so much to see here.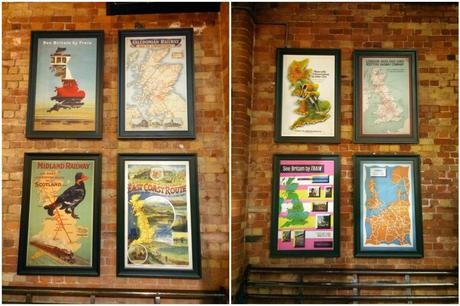 Top tip: once a year around February time the annual steampunk invasion takes place where you will spot hundreds of steampunk fans in full costume milling around the museum making it a great time to visit (I encountered the event entirely by accident when I was there this February!)
Eat Well
Sitting Pig
The Sitting Pig is often my first choice when I visit York as they do excellent all day breakfasts, including a huge vegetarian breakfast. Crucially, I always order the vegetarian breakfast without eggs and they are always happy to replace the eggs with extra items (there's another place in York who do an otherwise good breakfast that I'm not including in this list precisely for the reason that they won't substitute items you're still paying for…).
Ambiente
Ambiente is where tapas-meets-Yorkshire with a fusion of local ingredients and flavours alongside traditional tapas staples on the menu. The empanada con berenjena (Galician aubergine pie) and frijoles fritos (black bean fritters with cashew nut purée) are both excellent.
For me, as a veggie, it's always a good sign if I feel spoilt for choice and I really struggled to make up my mind here… so I already have a good excuse to go back again. There are two locations in York and booking ahead is definitely recommended.
The Nook
A cosy café and bar that also serves food, The Nook is just around the corner from York Dungeons so perfect to give your feet a rest afterwards. They have open mic nights and live music too so check out their listings on Facebook to see what's on.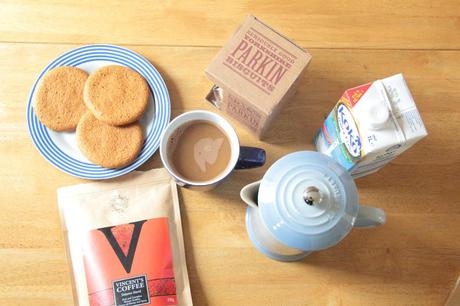 Top tip: Want a taste of York without leaving your home? York has some fantastic independent businesses that you can shop online. Try ethically sourced and seriously good tasting coffee from Vincent's Coffee and traditional Yorkshire goodies that come sustainably packaged from Lottie Shaws.
Shop
Alligator Wholefoods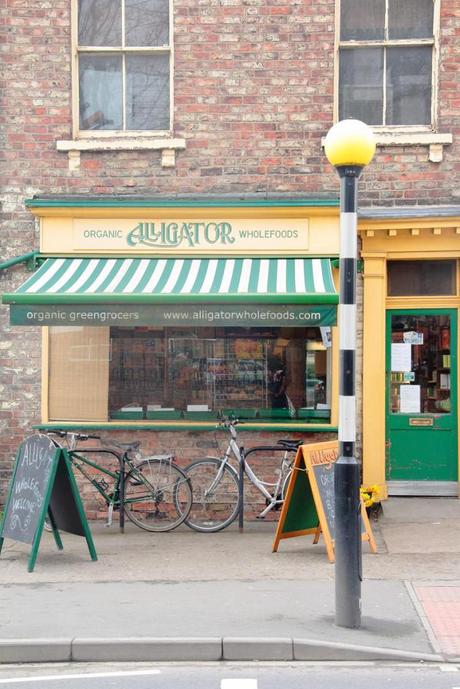 A short walk from the city centre, this wholefoods store (that I've mentioned before) is full of every imaginable ingredient any vegetarian or vegan kitchen could ever need. They stock fresh and dried foods, household products, personal care items, and are where I discovered Goody Good Stuff sweets!
Bowler Vintage
Every time I visit York I have to pop into Bowler Vintage, located on Fossgate, to see what they have on offer. They offer a mix of new vintage-style pieces and true vintage that is wearable for both men and women. I've resisted buying anything from here so far but Pete picked up an amazing peacoat from here last year.
Shambles Market
The market has just undergone a huge revamp and is now home to independent street foot stalls alongside everything from homeware to fresh produce and vintage clothing. There's also a seating area to sit and enjoy the food (so no messy eating and walking needed!).
 Have you ever visited York? What is your favorite way to explore?
Thanks to CityConnect who provided me with complementary tickets to some of the attractions and a few York goodies in advance of my trip. Opinions are my own and everything else was funded by me!