So, this post is much over due. I hate it when I have fabulous photos and great things to say about something cool….then Life does a wresting tag-team tap-in and half nelsons me with other priorities. Grrrr! That's it Life, I am challenging you to a grudge match.
But, as the cliché is known to say – better late then never!
As some of you astute little villains may know, we recently exhibited at our very first wedding fair -The Alternative Wedding Fair in St. Ives – and it couldn't have been more rad if it tried.
Apart from meeting some lovely engaged couples, we also had a chance to meet some ah-may-zing wedding vendors.
Here is a pictorial of our bees knees day and some of the rad people we met. Rahhh-therrrr.
Those fabulous alternative bride and groom cut outs? Yeah, Matt made those is an amazing frenzy of cool. Want them to use at your wedding? Just let us know and we will bring them along!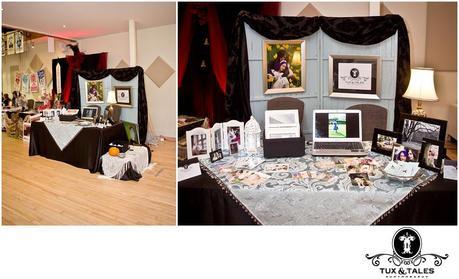 Check out our display! I mean, we weren't as amazing as some….but we were pretty ghetto-fabulous.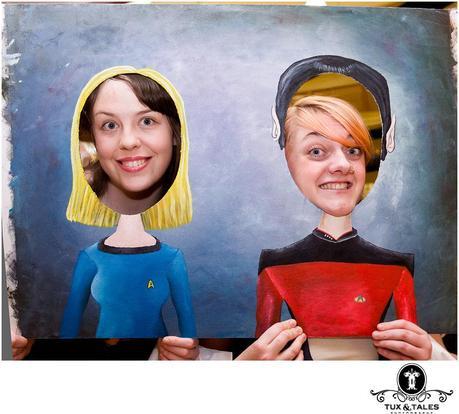 Check out Rachael from Marry Me Ink sporting her Spock ears. I hate to break it to you, but you might look slightly too happy to be Vulcan.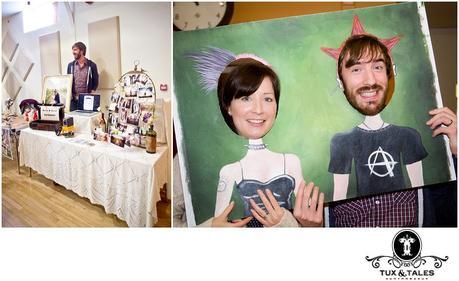 Andy Squires of Andrew JR Squires Photography and his gorgeous wife Emily. Whatever you do – don't visit his website. He is better than me and he makes me insecure with all the talent he has and flaunts around so mercilessly. And he is a nice guy to boot – life is cruel to me.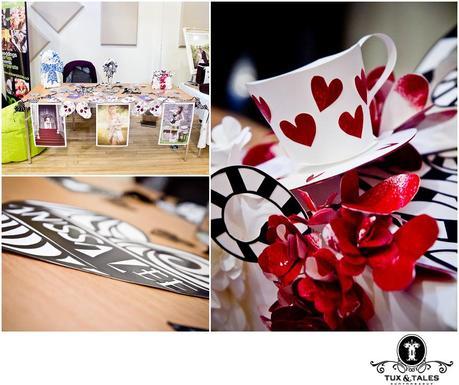 Seriously, the cut paper work of Anissa Lee is mind blowing. She does it with a scalpel knife – FREEHAND! You should run to her website RIGHT NOW and buy her work for your wedding because her work is a sign your wedding is guaranteed to be cool.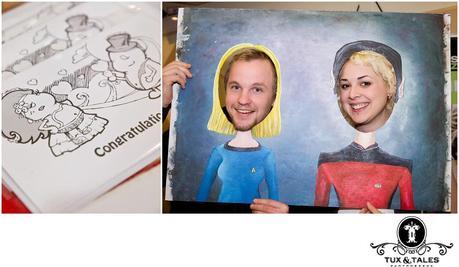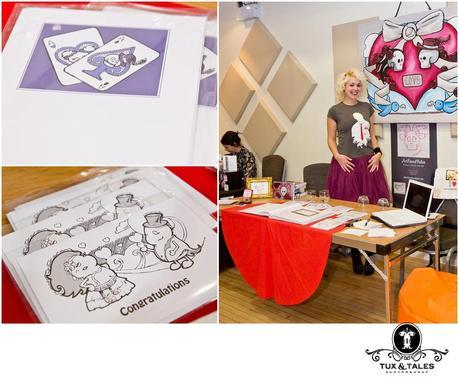 Helen,  from Art Found Helen is not only cute as a freekin button, but she makes the cutest wedding stationery! I mean it – this girl is so cute that she makes skulls and monsters make you want to go 'awwwwwwwwww'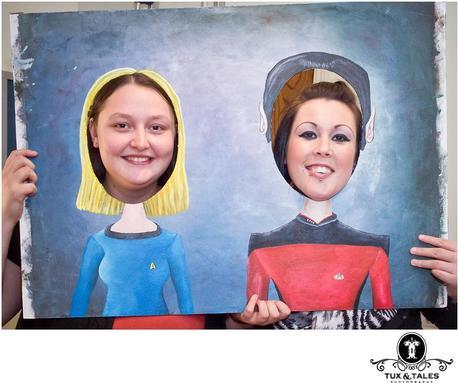 Heidi – the fabulous coordinator of the Alternative Wedding Fair and her rad-tabulous assistant who was so busy being efficient and amazing that I forgot to get her name (I feel sad about this because she is awesome!)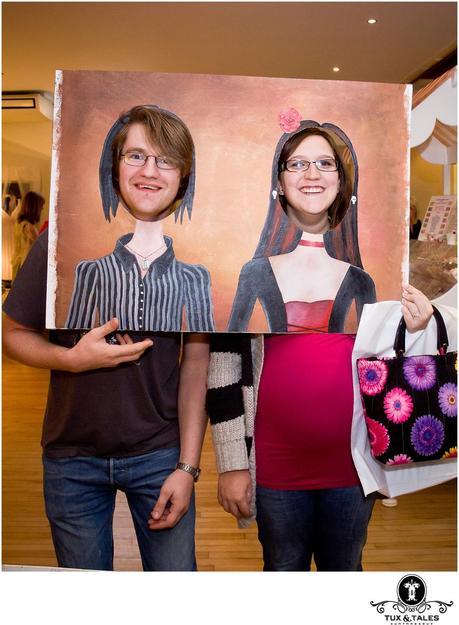 The winners of 'best photo of the day' goes to my gorgeous clients Gem and Chris – because Gem can ROCK that goth bump like nobody's business! (Seriously, it is like the cutout belongs to the bump…. I think they may *possibly* be having a goth baby)
Other people we met but are sad we don't have pictures of…
Sassy n Frank - the crime-figting – er – stills and video duo who give bad photography & videography the smackdown!
Elbie van Eeden MUA – An MUA that revolutionizes the word WOW.
Vann-Thomas Design – Street, punk and rock n roll stationery designs to make your socks curl!
{lang: 'en-GB'}