York Wedding Photographers
Fun & Natural Wedding Photography
As York wedding photographers, we get to shoot some of the most awesome weddings and I am so super excited to share this one! It is funny the convoluted ways some of your most favorite weddings find you and Robyn & Dan's journey to us was a long one. About 5 years ago I became friends with the lovely Phoebe at So You're Getting Married and she introduced me to a super-awesome stationer named Nat (from I am Nat – check out her stuff!) and years later Nat asked for a little bit of help learning to improve her photography skills. So we decided the best way to learn was for her to jump into the deep end and photograph a couple's session and her brother and his (then) girlfriend volunteered. We all took a stomp out to the allotments near our home office and took some super fun photographs and Nat did an absolutely bang-up job with her photographs.
Fast forward a few years and Dan & Robyn decided it was time to make it legit and I was OVER THE MOON when they got in touch to ask us to photograph their wedding. After the portrait session – I knew how absolutely amazing their day was going you be. After all these years as a wedding photographer – you get a nose for it. And oh man – I wasn't wrong.
Robyn & Dan decided to tie the knot at Brockhall as it is her parent's home and conveniently has the most gorgeous grounds and even its own little church (as you do!). Robyn wore the most stunning Ian Stuart dress and her mother even surprised her with an amazing personalised sketch of her dress made by Ian Stuart himself.  Nat helped with the stationery (of course!) and the marquee looked absolutely immense with giant paper poufs hanging from the ceiling and perfectly coordinated tabletops. The weather was absolutely wild all day with lots of sunshine and then random moments of crazy pouring rain. But Robyn and Dan didn't let it phase them even a little bit – not even a smidge.
The whole day was filled with so many smiles, laughs, tears and fun – that it was a photographer's dream. Not to mention the fearless way Robyn wore her dress – stomping out like a real country girl in her wellies to get some photos out on the tree swing.
The day capped off with a fantastic dance party and a special dance for Robyn & her dad (I am such a fan of parent/child dances).
Ahhhh Robyn & Dan – I loved photographing your wedding and Robyn you win the award for the most amazing faces pulled this year!
(PS – Don't gorget to check out their amazingly awesome highlights film at the bottom of the post!)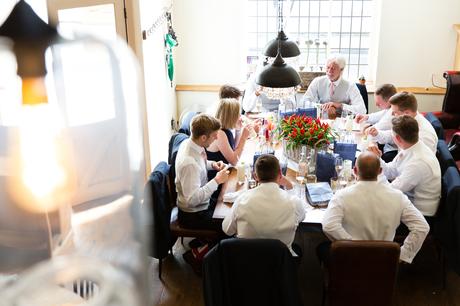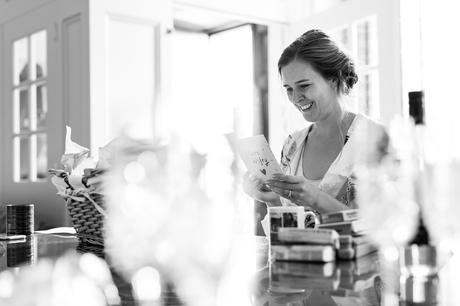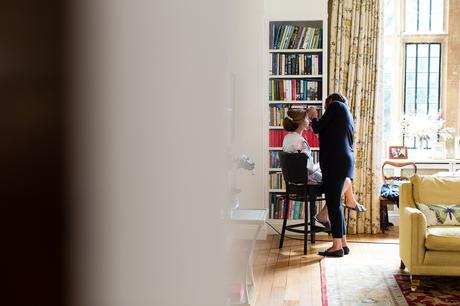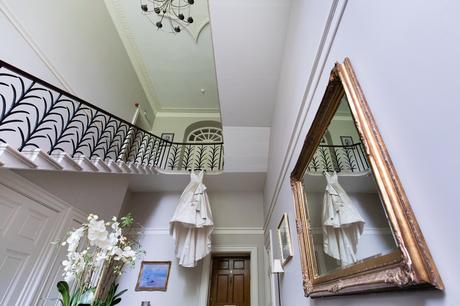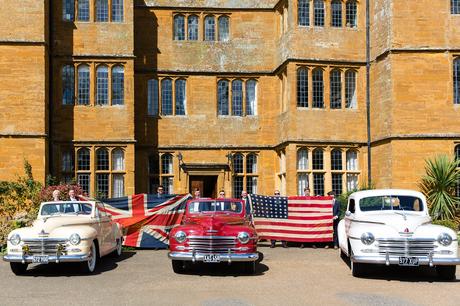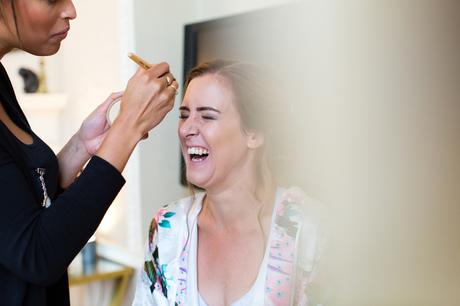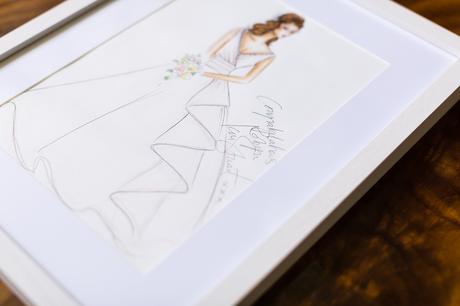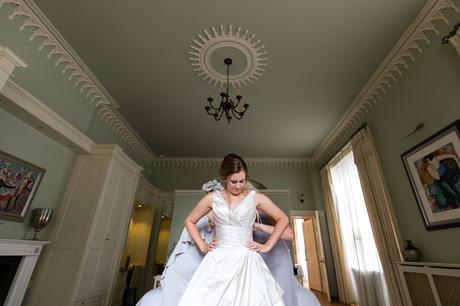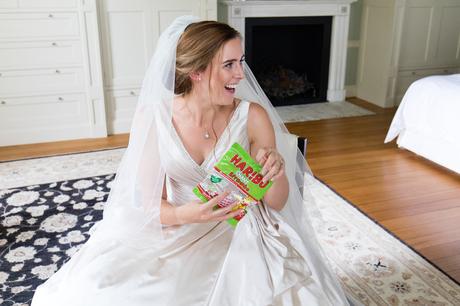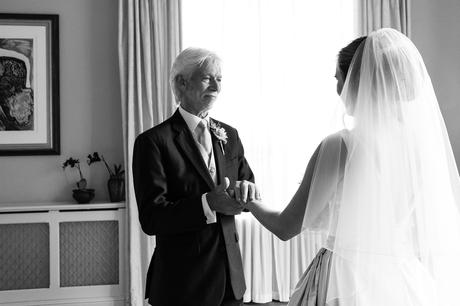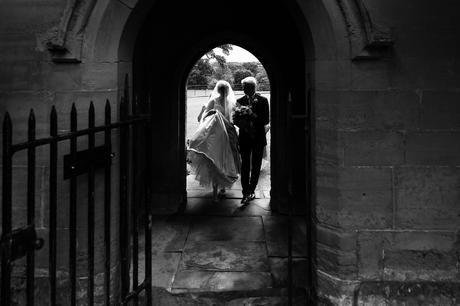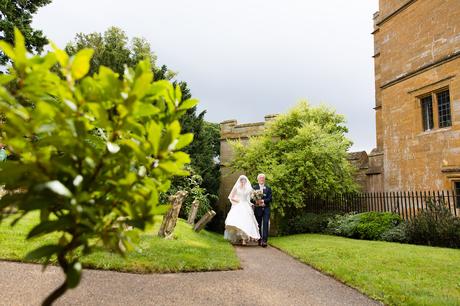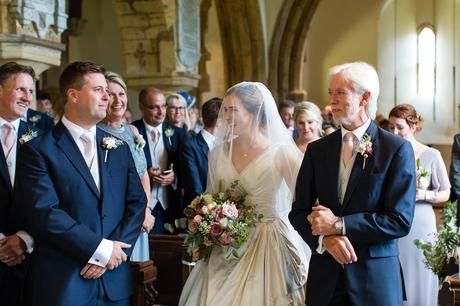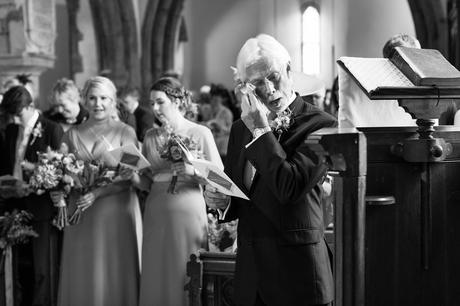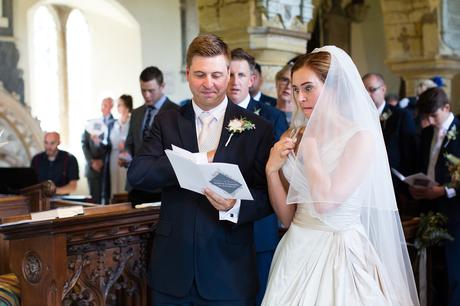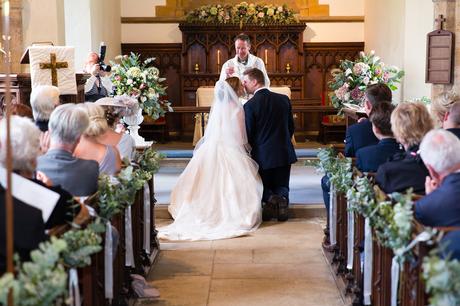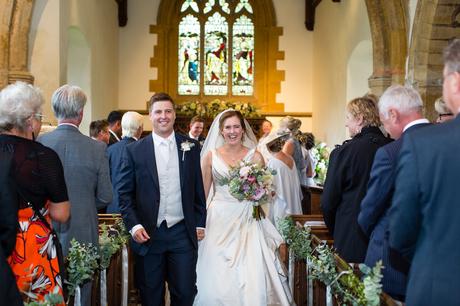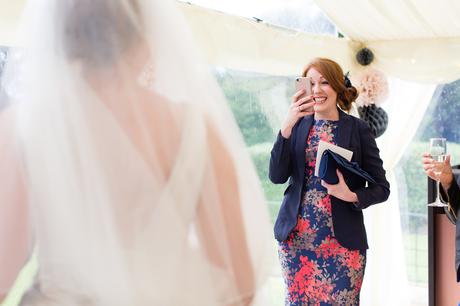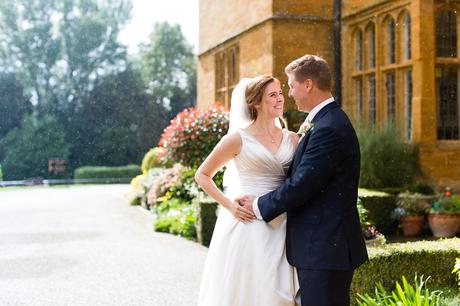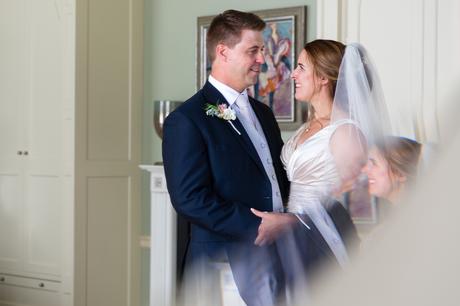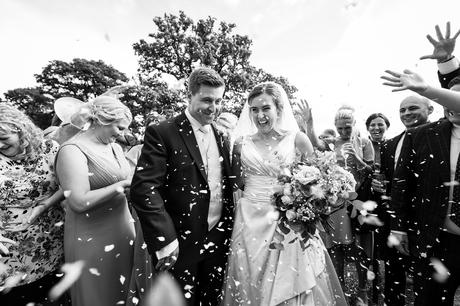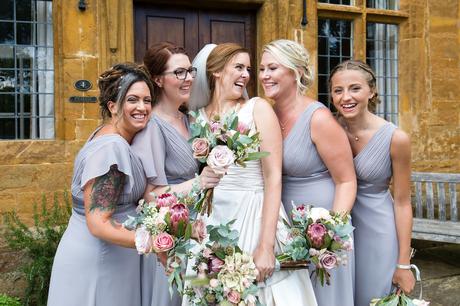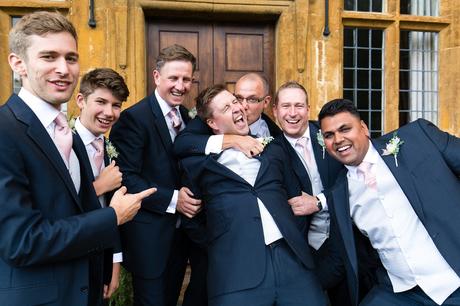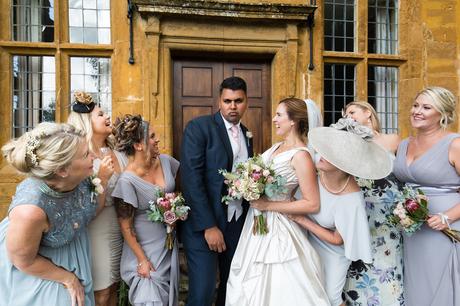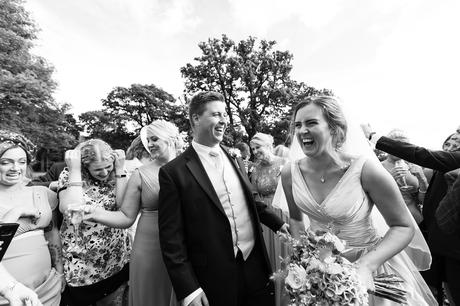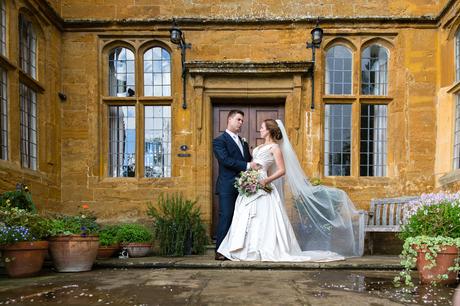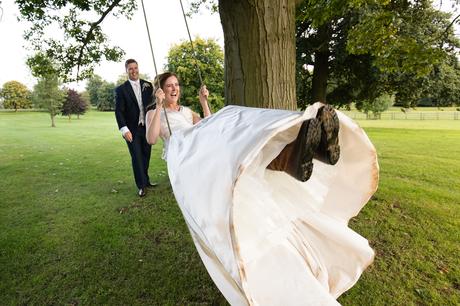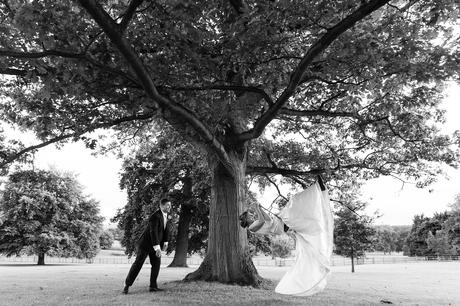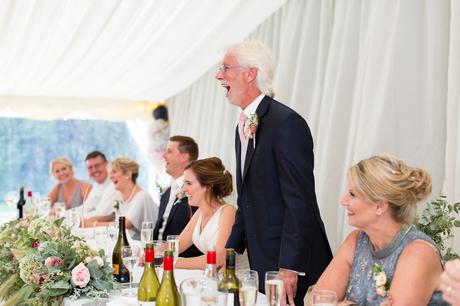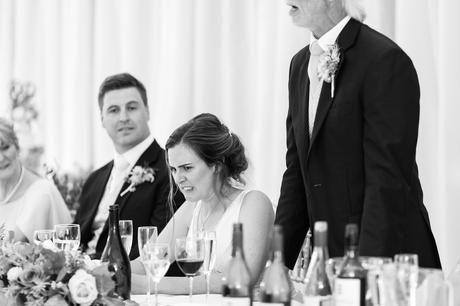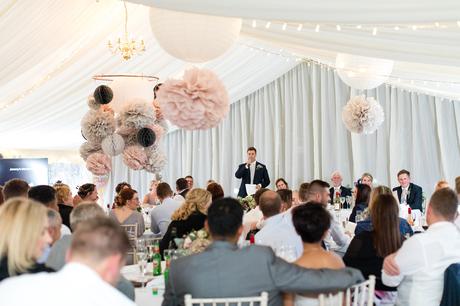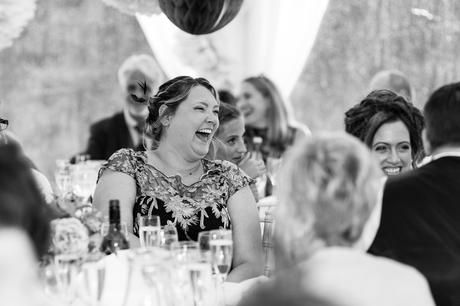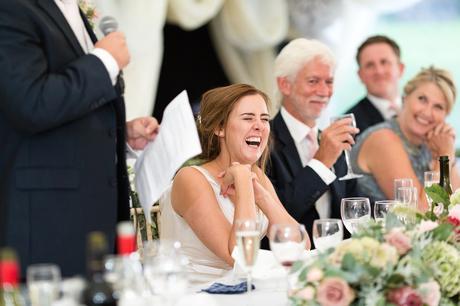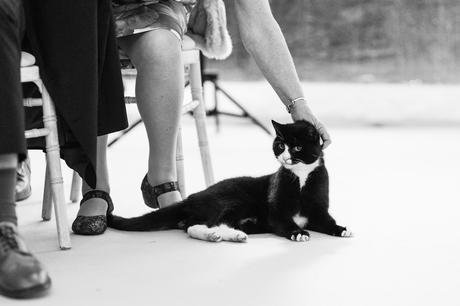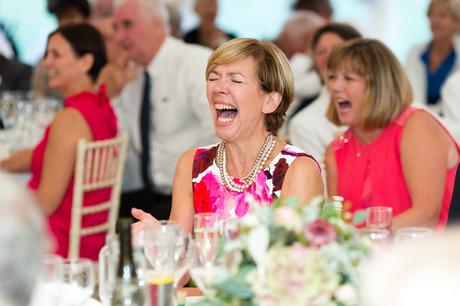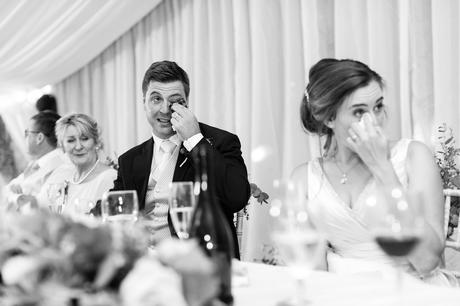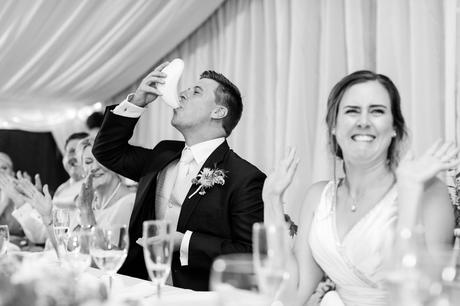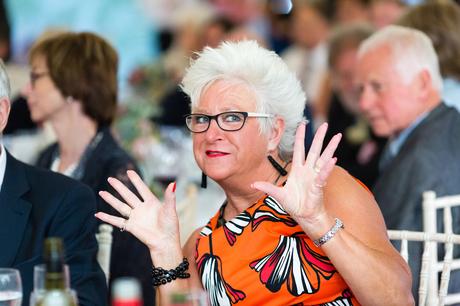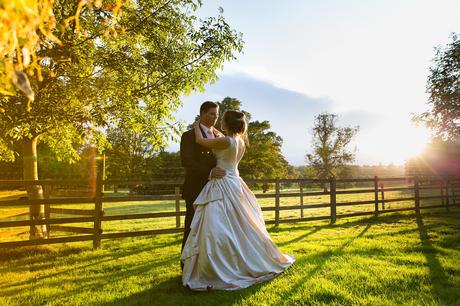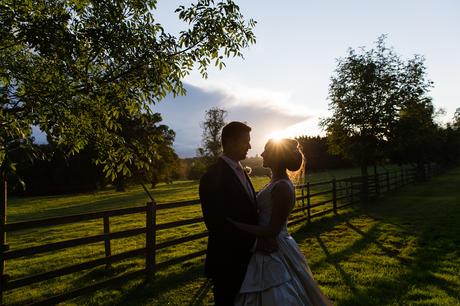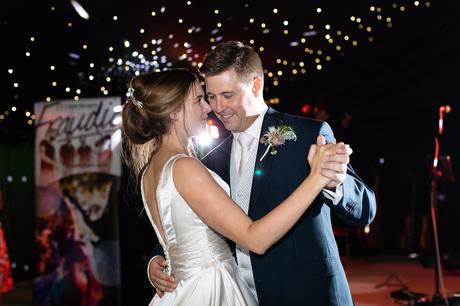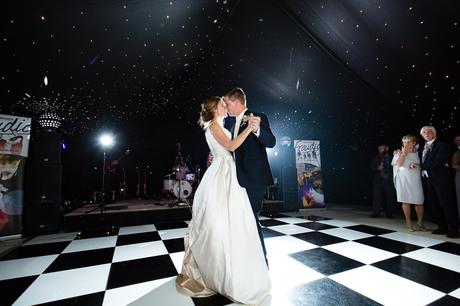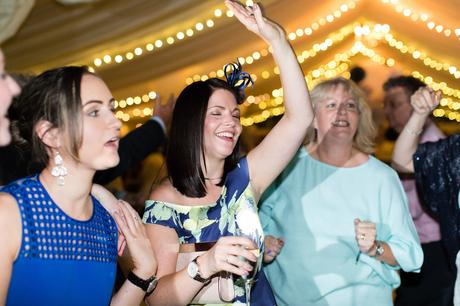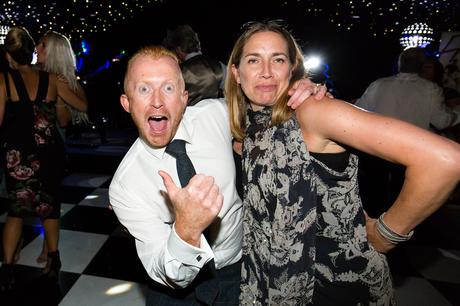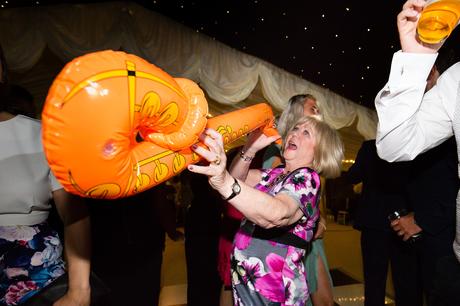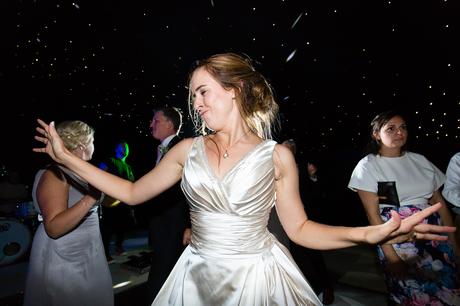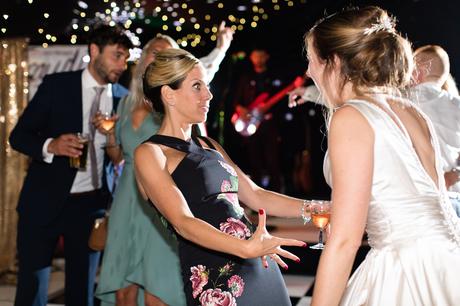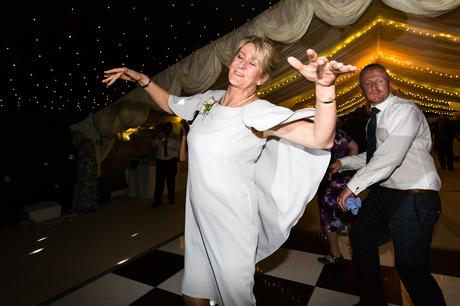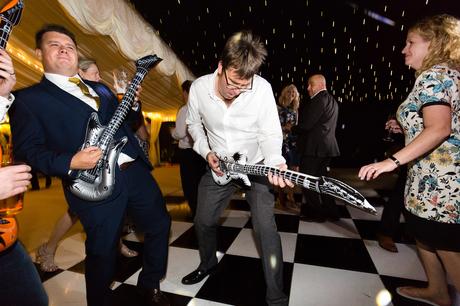 Brockhall Wedding from Tux & Tales Photo & Film on Vimeo.
Vendor Love:
Venue: Brockhall
Dress: Ian Stuart Bridal / Fairytale Weddings Towcester
Flowers: Jessica Rose
Makeup: Beauty at The Picture House
Hair: Rebecca Green
York Wedding Photographers Tux & Tales Photography
Staionery: I am Nat
Choir: Vocal Works Gospel Choir
Catering: Lemon Zest
Cake: Fine Cheese Company