Rating:
66/100
Welcoming:4/10
Menu Choices: 9/10
Food Presentation: 7/10
Food Temperature: 8/10
Food Taste: 17/20
Service: 4/10
Ambiance/Music: 5/10
Architecture/Interior: 6/10
Air Quality: 6/10
Total: 66/100
At the back upper entrance of Le Mall Dbayeh is a new concept spot that caught my attention. A simple yet colorful place serving fresh Yogurt mixes you can enjoy at any time of the day.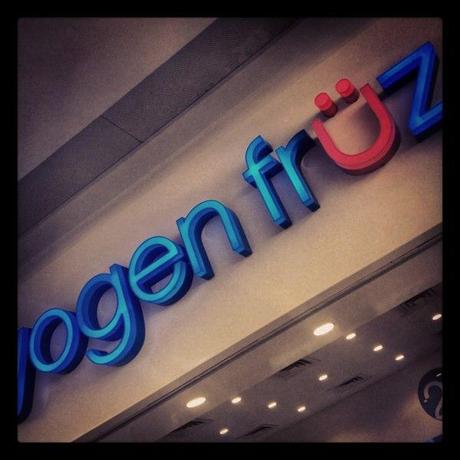 After reviewing Pinkberry, in ABC, I was happy to discover this new and special funky place with interesting details.
In 1986, two young brothers opened a revolutionary frozen yogurt retail concept in Toronto, Canada. It was a modest effort: a small store with an extraordinary product and a great design. A concept was developed that provided consumers a health experience unlike any they had tasted before. They immediately fell in love, and a strong following pursued.
Today, Yogen Früz has grown to be a world leader in the frozen yogurt category, with over 1300 locations operating in 35 countries around the world. Yogen Früz was recognized by Entrepreneur Magazine for its accomplishments and rated the number one Franchise in the World in 1999 among the Franchise 500.
Yogen Früz provides delicious and nutritious frozen desserts, just what you need to live a healthy and active lifestyle.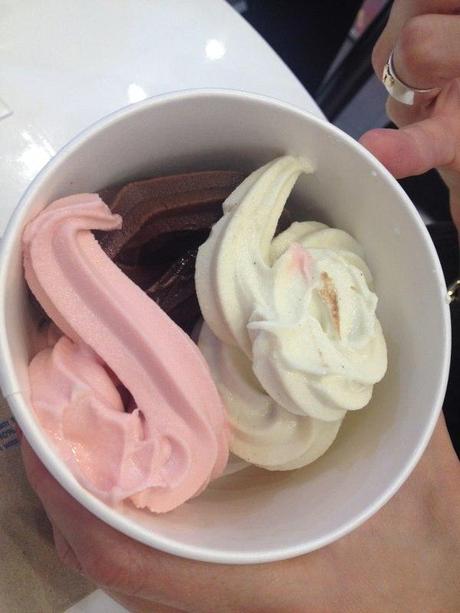 What I loved about it:
You pay according to the weight: each 28g for 1250LBP.
Ü-Serve: Everything is self service making the experience more fun and interactive.
A choice of 10 different flavors – all yogurt and all light.
Grab one the free disposable containers
Fill it with all the yogurt flavors you like
Continue by adding some topics
Put it on the scale
Pay according to the exact weight: each 28g for 1250L.L
Enjoy your mix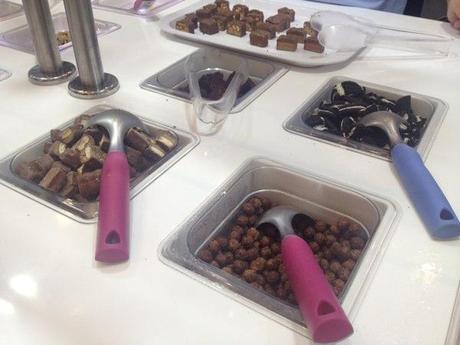 Available flavors:
Original tart
Chocolate
Bubble gum
Tropical
Mango
Vanilla
Cappuccino
Strawberry
Raspberry
Tart Acai
All the experience was fantastic but I have to say here that the Pinkberry staff is more professional… by far. Pinkberry's staff are one of the few that follow international standards with the minimum requirements like welcoming you with: "Welcome to Pinkberry, what can I give you to taste?"
























Pages  [
1
]  [ 2 ]  VN:R_U [1.9.20_1166]