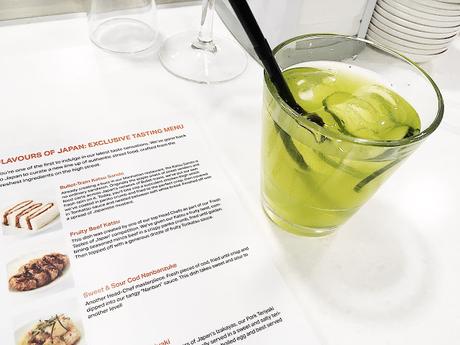 On Tuesday I achieved a new milestone for myself and my little blog. I attended my first blogger event, which for me was a big achievement in and of itself. Along with a bunch of fellow lovely Bournemouth Bloggers I hop-footed it down to the local Yo! Sushi to taste their newest menu, Flavours of Japan.
Being the little ball of nerves that I am, I was instantly put right at ease by all the wonderfully lovely staff and a extremely yummy cocktail. Looking back now I'm kicking myself that I didn't get the name or any actual information on the drink itself. All I can tell you is that it was rather zesty, contained fresh cucumber slices and went down a treat.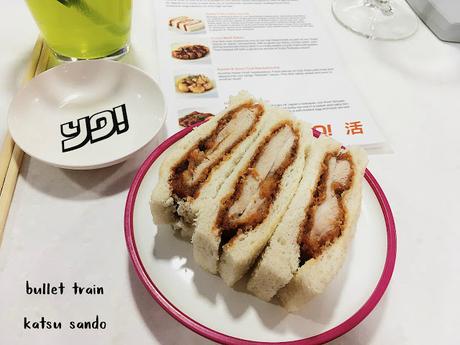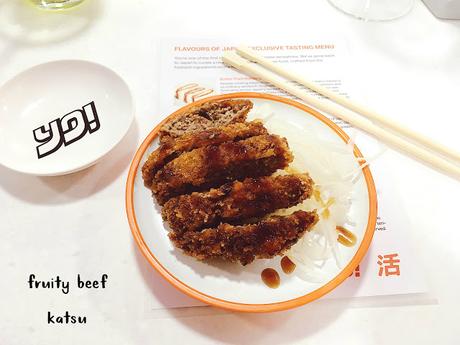 We were treated to seven new Taste Japan dishes, all created with the focus of Japan's famous street food in mind. Up first was one of my favourites of the night; Bullet-Train Katsu Sando. According to the lovely Head Chef Sean, Yo! First trialed these delicious snacks over in their Manhattan restaurant and after going down a storm state-side, they brought the delicious treat over to us.    
"A succulent chicken thigh coated in panko crumbs and fried to a perfect crisp. Then covered in Tonkastu sauce and nestled between soft white bread. Finished off with a spread of Japanese mustard."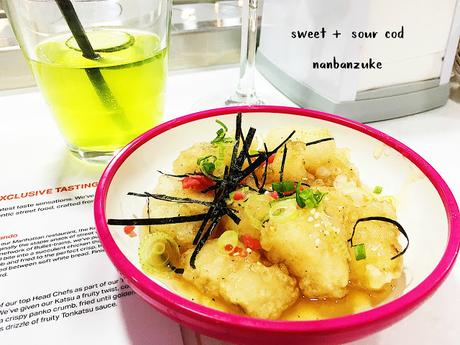 The other dish that captured my taste buds and came in an extremely close second to the Bullet-Train Katsu was the third course of the evening; Sweet & Sour Cod Nanbanzuke.
Despite my love of a good plate of sushi, I have to admit, I'm not the words biggest fish fan. It's grown on me over the years but I'm still somewhat on the fence. Despite all that, I think I've been fully converted to a newfound love of cod after trying out this amazingly mouthwatering dish. I'm not even kidding when I say I could happily have this every day for my lunch for the rest of the year. The flavours blended perfectly together and never once did I experience the 'fishy' taste that I usually have come to expect from cod. The cod itself had been fried until it was deliciously crispy and dipped in a rather scrumpy 'Nanban' sauce. I'm sat here licking my lips just thinking about it.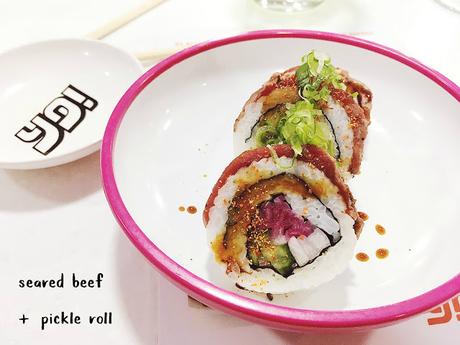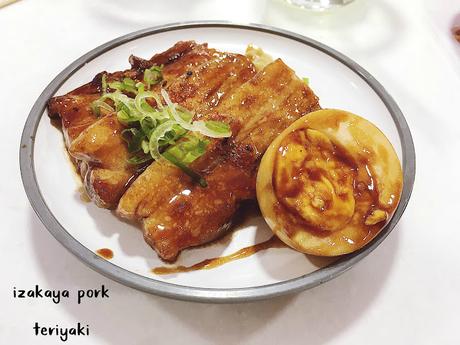 Having singled out those two dishes as my favourites is certainly not to say that I disliked any of the other offerings. I've already been singing every single course's praise and would most happily rush straight back to Yo! On my lunch breaks to pick up everything that was on the menu in a heartbeat. As well as possibly four of five slices of the most delicious banana cake that I've ever tasted in my life. You seriously need to try this if you haven't already and you can thank me later.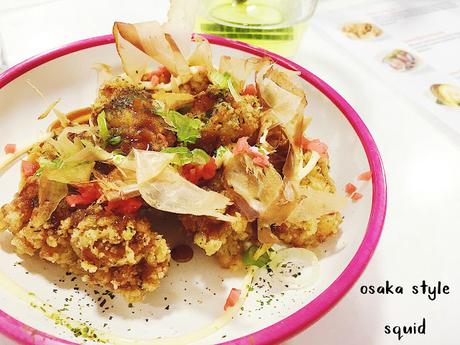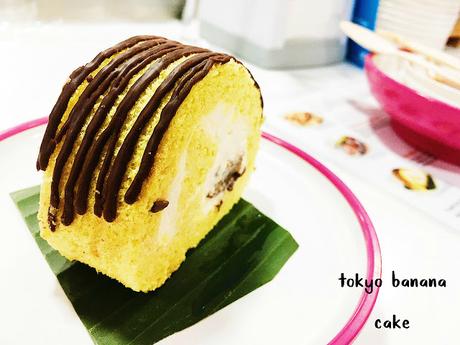 I just want to finish this post by saying thank you to the wonderful staff at Yo! Who made me feel so welcome and put on a truly magnificent feast, also a big hello to all the fellow lovely bloggers I had the pleasure of meeting too.
Thanks for reading, Jade x
*I was incredibly lucky to be invited to Yo! for this event. This post is not sponsored in anyway and I was not asked to write this review. Opinions are entirely my own.