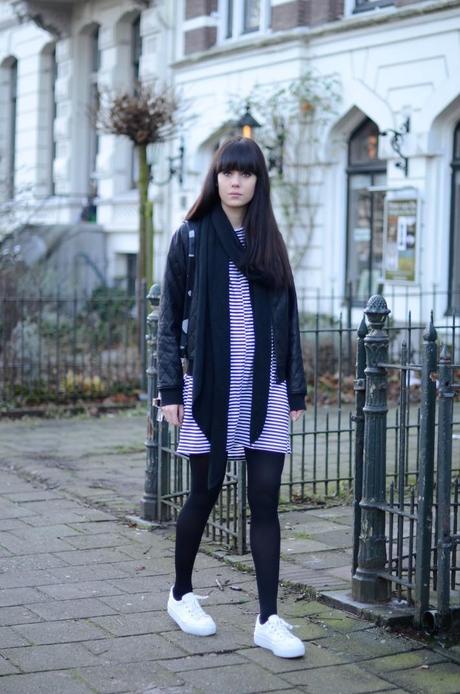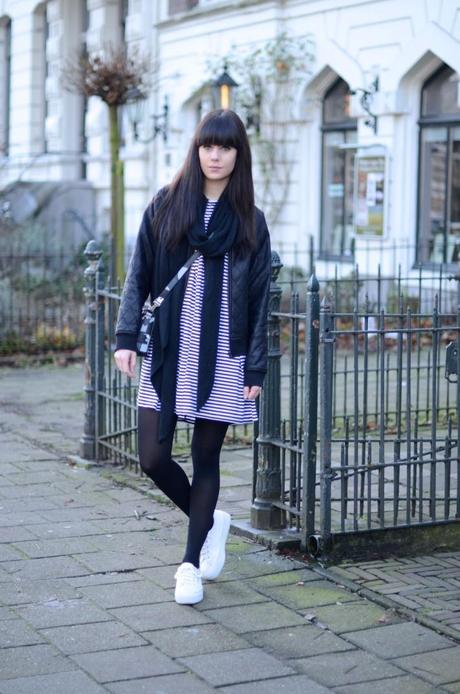 Yesterday's casual Sunday look, wearing almost all dug-up oldies except for a new t-shirt dress, because I really needed another t-shirt dress, right?
By the way, how do you like my new dark hair color? Happy Monday!
Jacket from Nelly, flatform trainers from ASOS, scarf from Zara, t-shirt dress from Monki and bag from Proenza Schouler.