This article is taken from the history of my good friend Craig Stevens. He started working in outdoor advertising quite a while ago. I won't give exact dates because he can beat me up. At some point, he saw his job of painting billboards going the way of the dinosaur. Instead of going extinct, he adapted by learning the usual computer graphics programs and developing his conceptual skills. To this day, he's still flourishing as an art director for Olympus Media. What follows is a short glimpse into the art of painting billboards. From here, I'll hand it off to Craig:
Okay so I'm dating myself. I started in the outdoor advertising industry before digital technology, and yes we actually used to paint those huge billboards by hand. Inside, outside wherever, whenever, summer, winter, and we worked in Pennsylvania so it wasn't like it was nice outside. Most of the painters are long gone now or have moved on to other things to make a living. So much craftsmanship and ability. I was pretty good but there were guys who were downright AMAZING. People used to love coming into the shop and see what was going on. You really haven't experienced a billboard until you've stood next to one and realized how big they really are. Well, here is a small sampling of painted work from a number of years ago (before I sold out and started working on a computer). Hope you enjoy as much as I enjoyed painting. There is a place in NYC called Colossal Media who has been trying to revive the hand painted wall and signs, more power to them!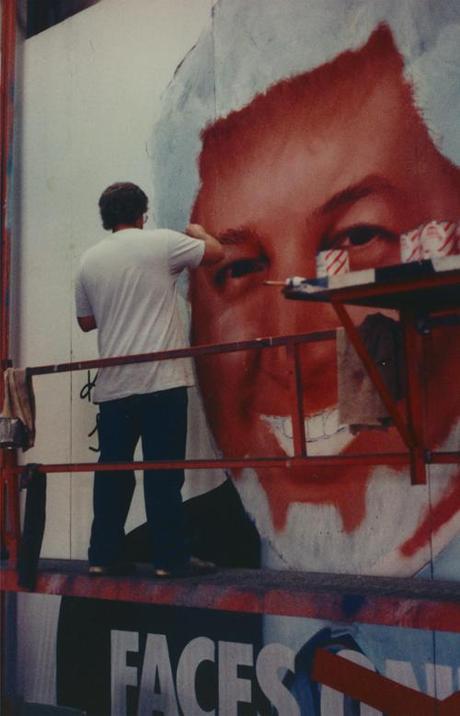 For a little perspective, I'm 6'3″ tall. This was one of the rare occasions I was able to work inside on an electric stage. Was like a mini vacation compared to working out on the road.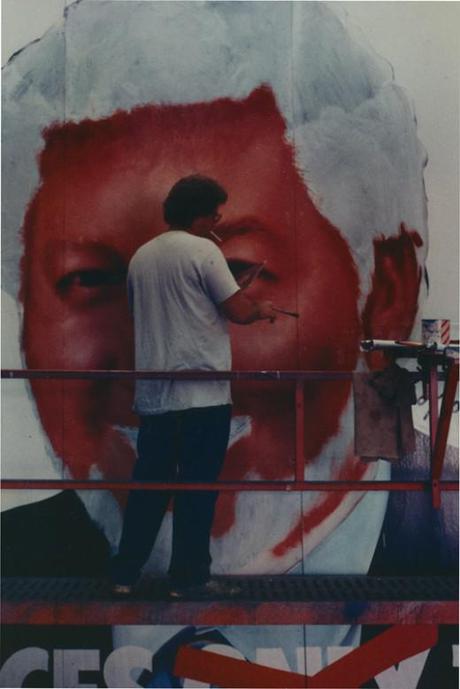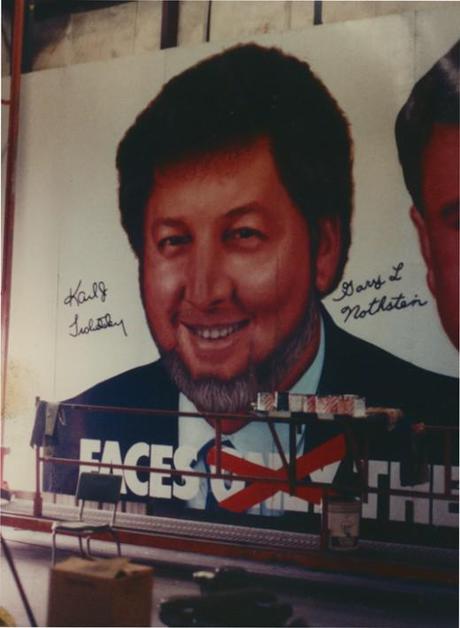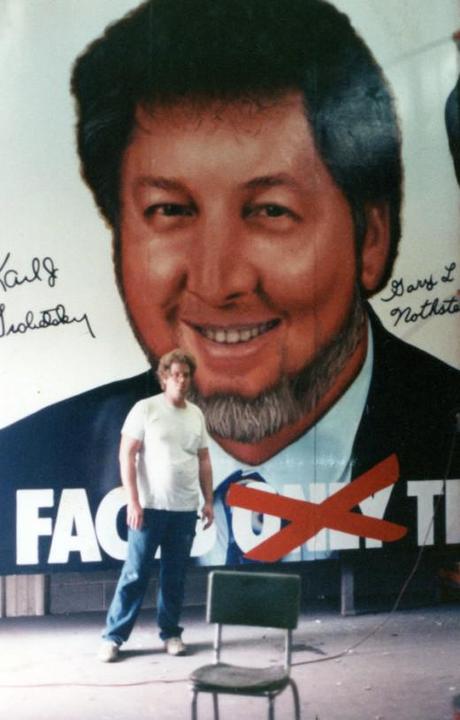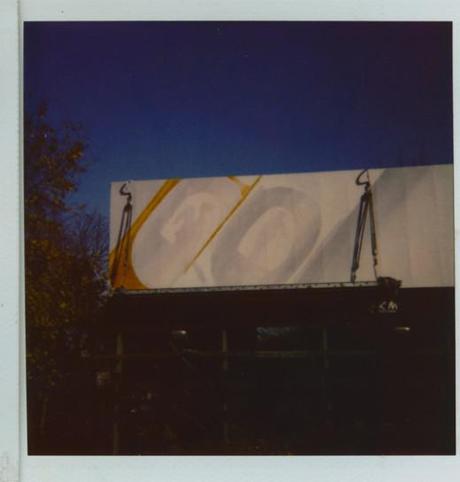 This is how I usually worked, off an old block & falls (rope & pulley) swing stage rig. Yes, this was also being laid out by hand.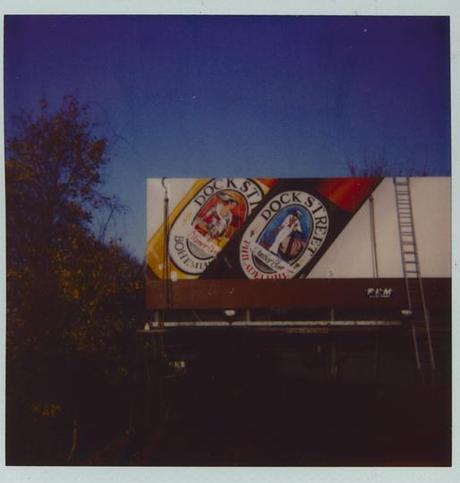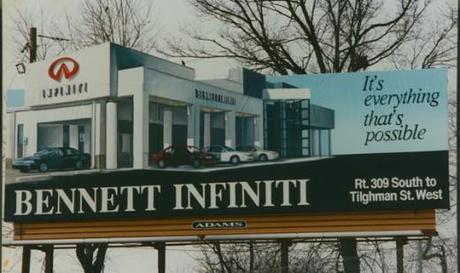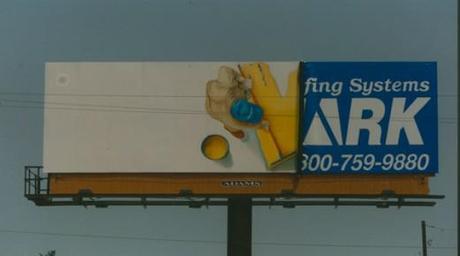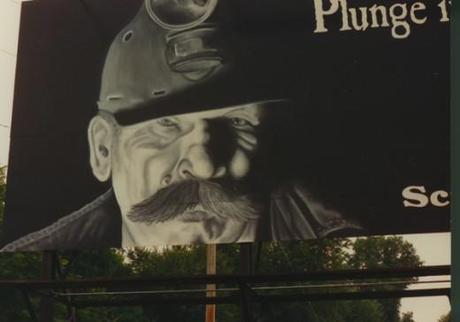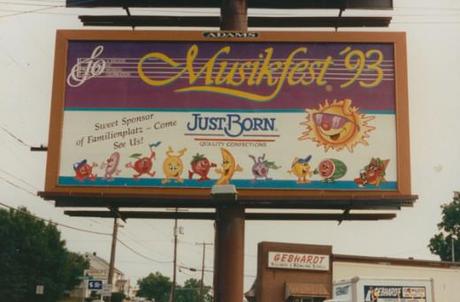 Just the bottom half was painted, on paper.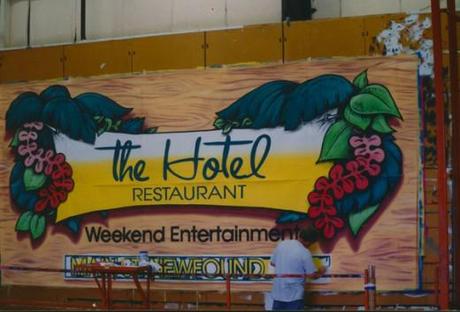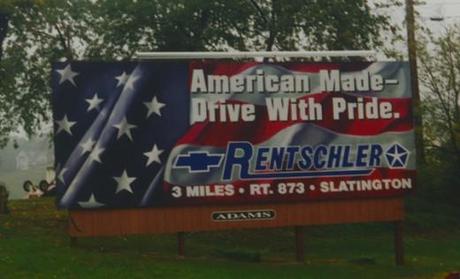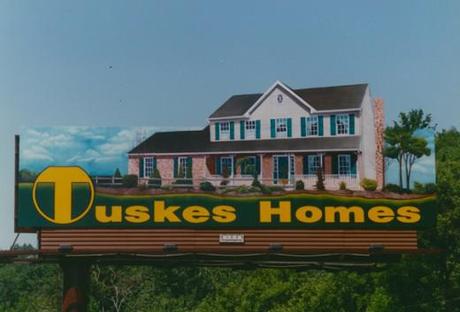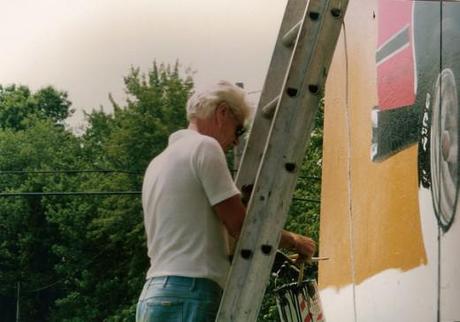 My dear friend and mentor Al Fedor at work. The fastest brush I've ever seen and one hell of a guy. He is missed.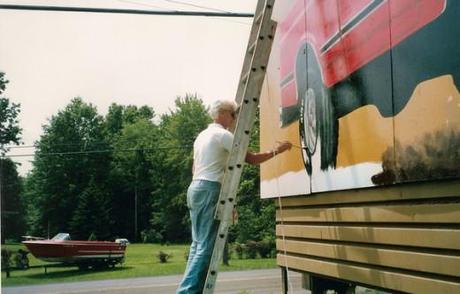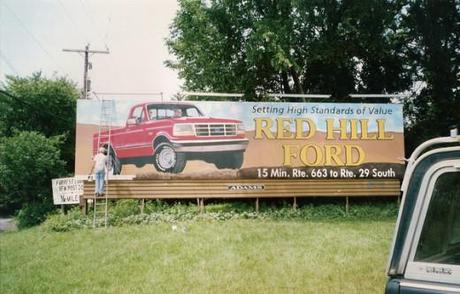 Al & I used to work together quite a bit back in the day. He would work on the copy, and I would paint the picture. That's the corner of my Ford. Still have it, 211,000 and still running.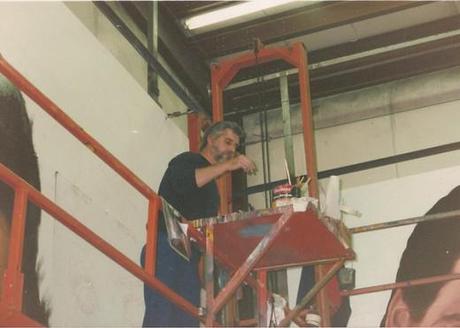 This is the other guy who taught me everything that Al didn't teach me, Pete Toth. One of the best pictorial painters in the country.