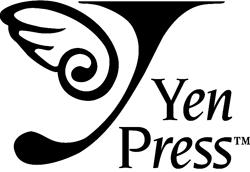 As a follow-up to our recent round-up "What Manga Publishers Can Actually License in the US," I reached out to Abigail Blackman, freelancer at Yen Press, for more insight after Lys pointed out we didn't cover YP's guidelines. Hit the jump for her thoughts!
Abigail notes that while there are no hard and fast rules when it comes to manga licensing…
Regarding licensing, there are no firm rules (for anyone, as far as I know) about who can license from whom. Like any business deal, licensing is a matter of negotiation between the two companies. In the cases of Viz and Kodansha, which are managed by a Japanese publisher, they may have restrictions built into their business about where they can get material, but even Viz has licensed Japanese series from companies other than their Japanese owners (Fullmetal Alchemist being the biggest one I can think of)…
…companies tend to go with who they know.
While there's generally nothing that would prevent a US publisher from pursuing a particular series, you will often see one US company working more closely with a certain few Japanese companies simply because they've build stronger business relationships over the years. Even then, it's no guarantee who will win out when it comes to a series that multiple companies want. (There's a lot that goes into the negotiations) It's also true that companies with direct connections, like Shueisha/Shogakukan and Viz or Kodansha (JP) and Kodansha USA, may have priority agreements that affect which series are ultimately available to other US publishers.
Don't lose hope!
Yen does try to ensure our list has variety with titles like Bunny Drop, A Bride's Story, light novels, etc., so I wouldn't say any genre is out of the question.
But, as always, keep your expectations realistic.
But the US manga market is very small compared to Japan and elsewhere, so every publisher has to make careful decisions about which books to publish. A lot of manga readers stop reading comics after college, so it's harder to make jousei and seinen titles or more "literary" titles successful, which is why you don't see as many from most publishers. That doesn't mean niche titles aren't considered, but their appeal to the US readership has to be carefully weighed.
And there you go! Remember, don't be afraid to reach out to companies for series you'd love to see published; as long as you do your research, the worst they can say is "no," and you may learn a little bit more about the ins-and-outs of manga licensing in the meantime.