I have been really lacking in this corner of mine. Somehow can't find my mojo to go back to blogging since I came back.  Way too many events happening that kept me exhausted.
I hope after the Lunar New Year celebration, I can reorganized my life and set a more self discipline routine.
Then again, when I saw these really lovely cookies and I just got hooked for it is so cute and it reminded me so much of my fondant playing day.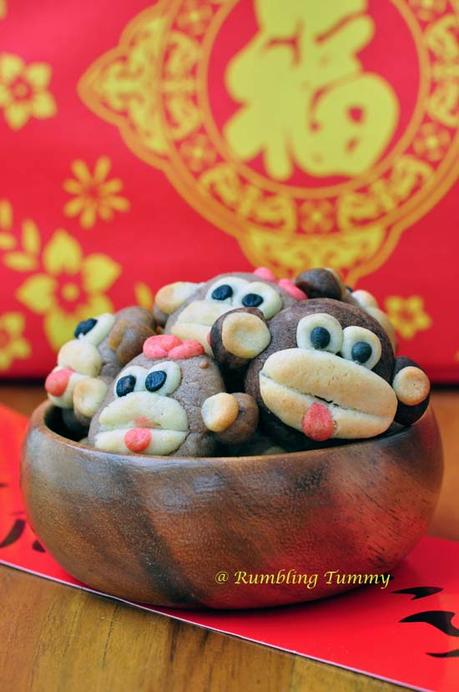 Source: 小本厨房 and Wei Lee Passion
What you need:
Yield 30 pcs of small cookie
70g unsalted butter, room temperature
50g icing sugar
½ egg
½ tsp vanilla extract
130g plain flour
½ tsp baking powder
10g milk powder
1tsp cocoa powder 
Method
Cream butter and sugars, once creamed (do not overbeat)
Add in the egg and vanilla extract and beat until smooth.
Sift the flour, milk powder and baking powder.
With mixer on low, gradually add flour mixture, beating just until combined.
Divide dough in thirds and mix cocoa powder into 1/3 of the dough.
Shape the cookie to your desired design.
Chill in the refrigerator for about half an hour.
Preheat oven 180℃ oven and bake for 15-20 minutes.
I'm linking this post to the "Cook & Celebrate: CNY 2016" event organised by Yen from GoodyFoodies, Diana from The DomesticGoddess Wannabe and Zoe from Bake for Happy Kids.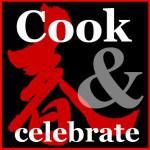 May the Year of the Monkey brings good health and joy to you and your family.


If you have enjoyed this post by Rumbling Tummy, be sure to follow this Rumbling Tummy on Facebook, Instagram, Pinterest, Twitter and Google+.