Yazd is a city located roughly in the centre of Iran, surrounded by mostly deserts, producing hot dry summers. Due to this hot climate, Yadz is made up of distinctly Persian architecture, which includes Qanats (underground water systems),  windcatchers (protruding vents from buildings to catch and circulate air), Yakhchals (ancient evaporative coolers) and Adobe (the building material which included straw providing insulation).
We stayed at the centre of Yazd's Old City, so everything was walking distance. Some of the highlights and experiences included;
Amir Chakhmaq square – featuring a beautiful Takieh (used during the commemoration ceremonies of the death of Imam Hussein) a three tiered facade with double minarets, best experienced at sunset.
Nakhl – usually at the site of the Takieh and used in conjunction with the commemoration ceremonies, the large wooden structure is carried by men on the first day of the ceremony.
Jameh Mosque – Yazd's Congregational Mosque (Grand Mosque), amazing blue mosaics and has the highest minarets in Iran,  worth a visit at night when the minarets are alight.
Bogheh-ye Sayyed Roknaddin – a building housing the tomb of Sayyed Roknaddin Mohammed Qazi, a beautiful blue on beige mosaic dome, again must be seen at night when alight with blue.
Towers of Silence (Dakhma) – a Zoroastrian site where the dead were placed to allow vultures to eat the flesh, this prevented the decomposing body to pollute the environment.
Persian architecture – Yazd really does look like what one would imagine a Persian city to look like, the sandy coloured mud-brick walls, narrow alleys and bazaars, flat rooftops and abundant use of natural light.
Haj Khalifeh Ali Rahbar and Partners  (a Yazd sweet shop) – recommended by Morteza as we passed it while driving into Yazd from Shiraz, we purchased an assortment box for 140,000 Riyals ($7.50 USD). I have never tasted anything more extraordinary, each sweet had a distinctly different use of spices and flavours and a different texture, they were amazing.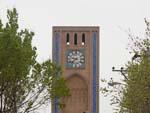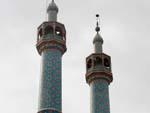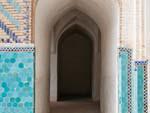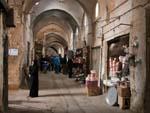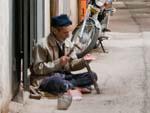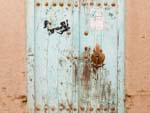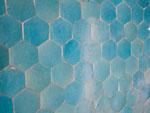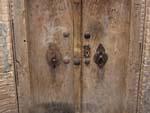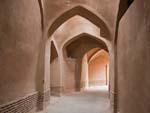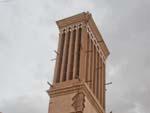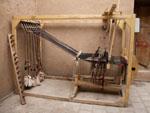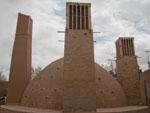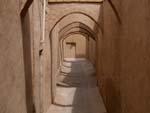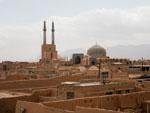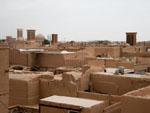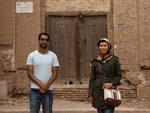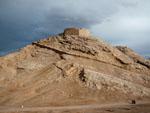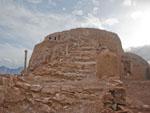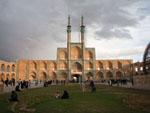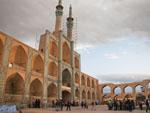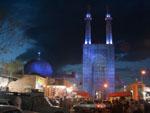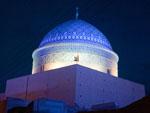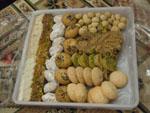 Yazd Walking Tour
Amir Chakhmaq Complex
Amir Chakhmaq Mosque
Yazd Water Museum
Hazireh Mosque
Bogheh-ye Sayyed Roknaddin
Orient Hotel
Jameh Mosque
water reservoir
Heidarzadeh Coin Museum
Khan-e Lari
Alexander's Prison
Tomb of the 12 Imams
tourist information office
Hosseinieh
takieh