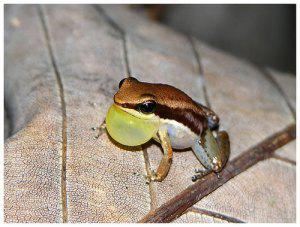 With all the hype of the X Factor in the media every week, a comparison between the talent of the natural world and the individuals that will appear on the show can offer an interesting comparison!
Mimic – each year a contestant will try and impersonate their favorite singer on the show for maximum effect. However, they are never going to be as good as mimicking abilities of the lyrebird which is endemic to Australia. Of all the passerines, the lyrebird has the most complex musculature surrounding the syrinx allowing this species to imitate a variety of natural and man made sounds including car alarms and chainsaws.
Loudest – some of the characters on the X Factor do not suffer from shyness in terms of their singing volume and neither does the blue whale. The blue whale call can reach up to approximately 188 decibels and can travel for hundreds of miles underwater. That is the equivalent of the noise produced by a rocket launch pad. If humans stood near to this without ear protection the noise would cause irreversible damage to our hearing.
Specialist – the occasional contestant will try and do something different during their audition to get noticed including rapping and beat boxing. An army of frogs all croaking at alternating times may give the beat boxers a run for their money as different pitches and styles are combined. The sound is produced via a space in the throat called the glottis which is surrounded by the vocal chords and arytenoid cartilage. The loud noise reverberates around the expanding vocal sac causing the croak to become louder.
Sounds to make you shudder – during the first few weeks of the X Factor, there will be plenty of contestants who think they can sing resulting in cutting comments from the judges. Vocalisations from some species have the same affect on people such as a cockerel crow or a noisy dog living next door to you. The near – threatened aye – aye gets a raw deal if it is heard in its native Madagascar due to superstitions. Indigenous people think of the aye – aye as a symbol of death and as a consequence, they will dispatch of any if they are seen or heard.
Surprising sound from an unlikely source – many auditions show macho men singing in high pitched tones or beautiful opera performed from an unexpected individual. In nature, various species also make surprising noises. A rabbit will generate a high pitched squeal when in distress and cheetahs make a chirping noise, quite dissimilar to the roar of most big cats. This chirp is a very intense noise and can be heard approximately one mile away!
By Haley Dolton