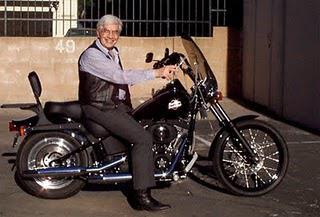 "Sometimes it seems [I have] been trying to learn the language all [my] life, but what a great game! Give it the structures and strictures of poetry and it's even more rewarding."
~Wyatt Underwood

Wyatt Underwood, originally from Albuquerque New Mexico, spent much of his childhood in Brazil and has since migrated to southern California. He is a lover of physics who still acknowledges Pluto as a planet, a poet and the author of four books. He enjoys long motorcycle rides on his Harley and adores his wife Lindy of 28 years. Underwood, whose voice sounds a bit like James Earl Jones with a slight curl to it, has recently taken to the stage to perform at some of the valley's favorite readings, including Soapbox Sessions & The Cobalt Cafe.
Underwood assisted in mapping 95% of the moon and if that isn't enough he writes incredibly moving poetry. Wyatt studied physics and poetry and worked on the programs that tracked robots for several Lunar Orbiter flights, an unmanned exploration of space before the moon landing by Apollo 11 in July of 1969. During his time in the field, he worked on missions studying every planet except Mercury and Pluto.
In addition to his moon missions, Wyatt loves to write about women, which is quite evident in his more charming pieces such as How, Questions & Requiem, a very heart-felt & tear-stained letter. As a well-rounded writer you will find elements of Bukowski in Underwood's poems such as Just Walkin' & Bukowski, as well as a nice slice of William Carlos Williams whom he ascribes for his love of written word.
Hearing Wyatt recite his poem, Requiem (shown below) will bring you to tears & make you want to reach inside the poem & change the consequences. What Wyatt brings to the page is always genuine, tender and honest, a lot of which is inspired by actual events and real people. Wyatt's work is biographical, observational and timeless. It has the ability to make you laugh and cry, sometimes even within the same poem. It's touching and tangible and contains stories that once read will leave footprints on your soul.
Wyatt Underwood who describes his poems as "experiences" and concludes his major influences are his mentor, Keith Wilson, whom For Keith was inspired by & who was resident poet at New Mexico State University for years. in addition, he is inspired by Charles Bukowski, William Butler Yeats, Robert Frost, e. e. cummings, and many others.
Requiem
a friend's funeral happened
a thousand miles away
a dozen people held umbrellas
rain fell desultorily
a man who meant well
spoke of a life he hadn't known
I wonder what I would have said
we'd not been close nearly ten years
she loved life when I knew her
rode horses and climbed rock
sat on a cliff's edge and laughed
until I grimaced and joined her
trees I knew grew fifty feet tall at least
looked like dollhouse toys
"I'd take the fast way down"
she laughed, "if I could make the stop soft"
she grinned at me
"I couldn't stand to miss tomorrow,
what all might happen?"
but last week she put a gun into her mouth
and blew the pain away, so close friends say
I hope her way made the stop soft
Wyatt Underwood © 2011
Allerednic
I walked in darkness and an angel
found me or I found her
I never could be sure
and though she'd lost her wings and halo
she took me close enough to heaven
while she kept my feet on the ground
it is the story of my three loves
but heaven was never quite what I expected
it has its own demands and strictures
even when it stays close to Earth
I walked out of one, not sure I was ready
I lost one, sure I was unready
and so far have worked well enough
to remain in the third
thank you, angels, for all the ways you cared
for loving me when you did, and loving me as you do
I'm pretty sure no heaven awaits me when I die
but how could I need it, having shared yours?
Wyatt Underwood © 2011
For Keith
I knew a man
who warred
way back when
Korea we protected
he came back and shot flies
with a .22
because a .45
would have been overkill
he came back from that too
and found in words
in beauties
in Zen
and finally in love
a calm
that needed no flies to shoot
he played with words
until they celebrated
beauties, Zen, love,
historical houses saved
by people living in them,
secret gardens,
ranchers,
and ghosts,
ghosts of old times
and ghosts of young men
who hurried off to war
because their country sent them,
hurried off and did not return
nor shoot flies with a .22
ghosts of men buried in Korea
and men not buried anywhere
ghosts who came to him for his calm,
his Zen,
and maybe for his beauties, or his love
I knew a man
Wyatt Underwood © 2011
Wyatt Underwood's book titles are available on

Lulu

.

Fixes For No Problems

is highly recommended as is

Haiku Foryu

which contains over 100 haikus. If you'd like to hear Wyatt live he will be featured at the Border's in Woodland Hills on May 28th at 6:00 PM.
To read more from this author follow him on Edgar & Lenore's Publishing House, Lulu, Facebook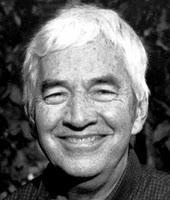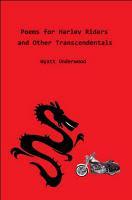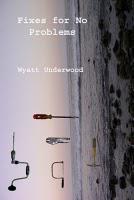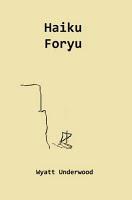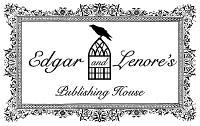 Review by Apryl Skies 
www.EdgarAllanPoet.com