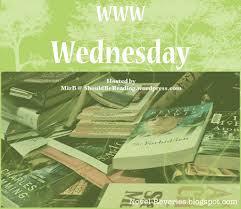 Hosted by Miz B at Should be Reading
To play along, just answer the following three (3) questions…
• What are you currently reading?
• What did you recently finish reading?
• What do you think you'll read next?
I am currently reading A Dark and Twisted Tide by Sharon Bolton, the fourth in the Lacey Flint series.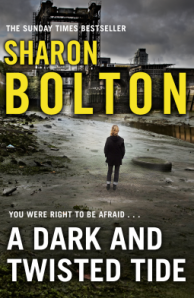 Blurb
Former detective Lacey Flint quit the force for a safer, quieter life. Or that's what she thought.
Now living alone on her houseboat, she is trying to get over the man she loves, undercover detective Mark Joesbury. But Mark is missing in action and impossible to forget. And danger won't leave Lacey alone.
When she finds a body floating in the river near her home, wrapped in burial cloths, she can't resist asking questions. Who is this woman, and why was she hidden in the fast-flowing depths? And who has been delivering unwanted gifts to Lacey?
Someone is watching Lacey Flint closely.
Someone who knows exactly what makes her tick . . .

I have just finished the quietly menacing Her by Harriet Lane (review to follow shortly)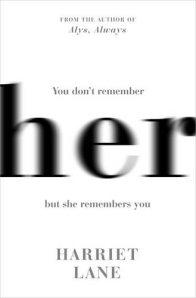 Blurb
Would you be friends with her?
Two different women; two different worlds. Nina is sophisticated, moneyed and damaged. Emma is a struggling young mother who has put her life on hold. After Nina meets Emma by chance, she begins to draw Emma into her privileged world.
But this isn't the first time the women have crossed paths. Nina remembers Emma and she remembers what Emma did. But what did Emma do? How far will Nina go to punish her? And when will Emma realize that her new friend is a disturbing face from the past? Goodreads
Next I am going to read The Secrets We Left Behind by Susan Elliot Wright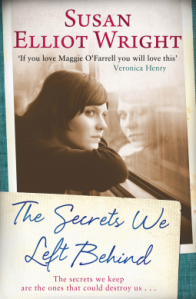 Blurb
She has built a good life: a husband who adores her, a daughter she is fiercely proud of, a home with warmth and love at its heart. But things were not always so good, and the truth is that she has done things she can never admit.
Then one evening a phone call comes out of the blue. It is a voice from long ago, from a past that she has tried so hard to hide. Scott knows who she really is and what she has done. Now he is dying and he gives her an ultimatum: either she tells the truth, or he will.
And so we are taken back to that long hot summer of 1976 to a house by the sea, where her story begins and where the truth will be revealed… NetGalley
What are you reading this week?