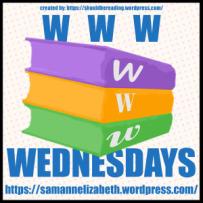 This weekly meme is hosted by Sam at Taking on a World of Words. All you have to do is answer the following three questions…
• What are you currently reading?
• What did you recently finish reading?
• What do you think you'll read next?
Currently reading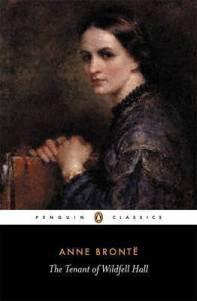 This is part of my long held challenge The Classics Club Challenge. I've realized that I haven't done a very good job at keeping up with this challenge. Granted I have until 2020 to finish!
Last week I had just finished 
Disappearance At Devil's Rock
and you can now check out my review here
The Blurb 
Gilbert Markham is deeply intrigued by Helen Graham, a beautiful and secretive young widow who has moved into nearby Wildfell Hall with her young son. He is quick to offer Helen his friendship, but when her reclusive behavior becomes the subject of local gossip and speculation, Gilbert begins to wonder whether his trust in her has been misplaced. It is only when she allows Gilbert to read her diary that the truth is revealed and the shocking details of her past. Told with great immediacy, combined with wit and irony, The Tenant of Wildfell Hall is a powerfully involving read. Introduction by Steve Davies
Recently Finished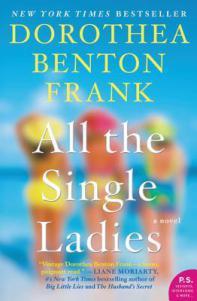 This book is part of a tour so review will be coming up soon.
The Blurb
Few writers capture the complexities, pain, and joy of relationships—between friends, family members, husbands and wives, or lovers—as beloved New York Times bestselling author Dorothea Benton Frank. In this charming, evocative, soul-touching novel, she once again takes us deep into the heart of the magical Lowcountry where three amazing middle-aged women are bonded by another amazing woman's death. Through their shared loss they forge a deep friendship, asking critical questions. Who was their friend and what did her life mean? Are they living the lives they imagined for themselves? Will they ever be able to afford to retire? How will they maximize their happiness? Security? Health? And ultimately, their own legacies? A plan is conceived and unfurls with each turn of the tide during one sweltering summer on the Isle of Palms. Without ever fully realizing how close they were to the edge, they finally triumph amid laughter and maybe even newfound love.
Reading Next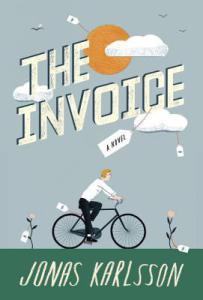 The Blurb
A passionate film buff, our hero's life revolves around his part-time job at a video store, the company of a few precious friends, and a daily routine that more often than not concludes with pizza and movie in his treasured small space in Stockholm. When he receives an astronomical invoice from a random national bureaucratic agency, everything will tumble into madness as he calls the hotline night and day to find out why he is the recipient of the largest bill in the entire country. What is the price of a cherished memory? How much would you pay for a beautiful summer day? How will our carefree idealist, who is content with so little and has no chance of paying it back, find a way out of this mess? All these questions pull you through The Invoice and prove once again that Jonas Karlsson is simply a master of entertaining, intelligent, and life-affirming work.
---
Follow me
Twitter | Facebook | Bloglovin | Goodreads