Los Angeles, December 4th - exactly three weeks until Christmas day. Angela Wood, a master in the art of pickpocket, has just finished for the day - six hundred and eighty-seven dollars - not bad for less than fifteen minutes work.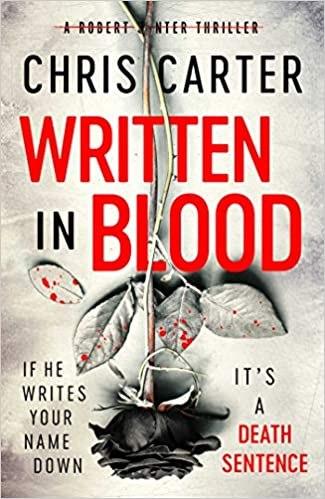 As she celebrates her profitable day with a cocktail, one of the patrons in the lounge she's in catches her attention by being rude to an old man. Angela decides to teach him a lesson, and steals the man's expensive-looking leather bag.
Inside is no money ... no laptop computer ... nothing of any value ... at least not to Angela. Just a black, leather-bound book, surprisingly heavy. Curiosity takes over and in the comfort of her apartment, Angela quickly leafs through the pages.
That is when the worst nightmare of her life begins.
***
There were exactly three weeks until Christmas Day. ONE - LOS ANGELES, CALIFORNIA, SATURDAY, DECEMBER 5TH
***
(@simonschusterUK, 23 July 2020, 496 pages, ebook, #ARC from the publisher and voluntarily reviewed, #BlogTour 26 July via @RandomTTours)
***
***
I've heard of the author but have never read any of his books before. This is an amazing book. I need to read everything Carter's written now. This book has a completely original premise and this made me want to read the book. I really wanted to see where the author went with the concept. This is the kind of thriller I enjoy the most; fantastic characters, excellent pacing, twists, turns and misdirection. I had no idea what was going on and who the notebook belonged to and just when I started to form some ideas the author would yank the ground from under my feet. I loved this book. This is a corker of a thriller.