The first of two writing challenges this month takes you to a creepy spot … a gallows, perhaps?
Each month, The Poisoned Martini presents a photo to spark your creativity.  Such images, because of their visual nature, vividly speak to writers and spark ideas for writing.  View the image below and write a scene, a short story, a chapter, a novella, or maybe even a novel.  Consider what the image means to you, what it reminds you of, or explore what it could be.  Ponder what you see and then put pen to paper of finger to keyboard.
Last month, what did you confess?  Writing Challenge 34 featured a confessional inside the Jesuit Church overlooking the river Reuss in Lucerne, Switzerland.  One of the first baroque churches in Switzerland, the structure was begun in 1667 and completed in 1677.  The photo was taken in August 2014. View the image here.
As for the first of this month's two images … look carefully and what do you see?  What story might this image suggest or inspire you to write?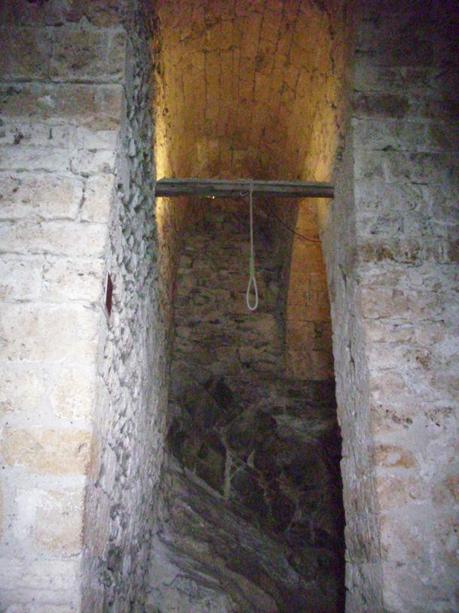 Happy, Haunted Writing!