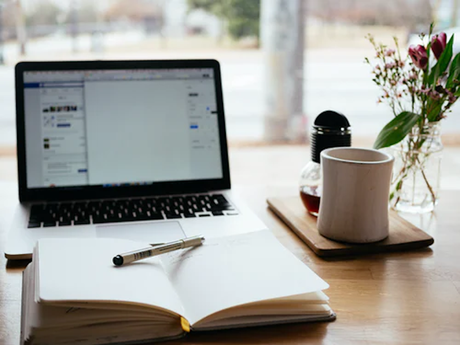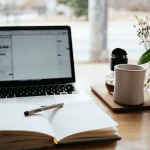 In today's digital world, a press release is now more important than ever; they have become an integral component of social media marketing. As social media continues to grow into a fundamental marketing tool for businesses around the globe, the importance of press releases in communicating crucial information about a company event, product launch, or other relevant updates cannot be understated. With the powers of social media and press releases combined, you can promote your business more effectively. If you think strategically, you can use the content you include in your press releases to attract different target groups, including customers, investors, and potential employees. 
Not only can you use press releases as SEO tools to help various target groups discover your business online, but they also act as direct communication tools, allowing you to deliver clear messages to the public. If you harness the power of press releases correctly, you can get maximum exposure for your business. With a fresh, redefined take, you can use your press releases to ensure immediate and international distribution, and there's always the possibility of going viral. Furthermore, people can now access and read press releases through various platforms at any time, making them a highly efficient and convenient marketing tool. 
To help you get the most out of your press release, we are here to tell you all about the dos and don'ts of writing a press release. 
Writing a Press Release
When writing a press release, it's important to follow a structured template. This will make your content look more professional and organized. It will also keep your audience interested and hooked as they read. To write a press release, you should start by stating "For Immediate Release," followed by the name of press contact, date, phone, and email. Write your headline, then summarize your three main points. Afterward, you should mention the city and state, and write your introductory paragraph. Insert a quote to keep your press release interesting and credible. Then, write paragraphs two and three, insert a quote, and then write your closing paragraph. End your press release with a "boilerplate," or a short paragraph that briefly describes the company or organization. Following this template will ensure that you get your message across clearly and avoid any misunderstanding and confusion. 
What To Do
There are several things that you should keep in mind when writing a press release. People don't want to read a blatant, lengthy advertisement, nor do they want to be bored out of their minds. If you don't think strategically and creatively, you will end up writing a cliché press release. Some people scroll past press releases because they don't want to read the same words about different businesses time and time again. What you need to do is give them something fresh and exciting by following those simple but effective guidelines.
Think Like a Journalist, But Don't Write Like One
Many people believe that the key to writing a significant and professional press release is to write like a journalist. However, this is not what you should be doing. For those who are on the receiving end, the chances are that they receive countless press releases and emails every day. They don't want to read something that will make them uninterested and aggravated. Instead, they will be drawn toward content that stands out, may it be funny, unique, or unexpected. They will resume reading the content that displays value, importance, angle, and outcome within the first few lines. So rather than writing the expected like journalists, hunt down stories, find an angle, and think strategically like one. 
The Perfect Balance
As a press release writer, the challenge is finding the perfect balance between standing out and trying too hard. In order to do that, you need to get creative with your subject line and headline. These are typically the only two areas where you are allowed to be witty and think outside of the box. The rest of your press release should be practical, sensible, and realistic. Trying too hard to make your press release stand out will just make it cringe-worthy rather than newsworthy, leading us to the next point. Don't state that your press release is newsworthy, or something along these lines, because it will make your press release look like an advertisement. Try to remain objective while adopting an overarching sentiment. A hint of excitement for the launch of a product/ service/ event, or embracing a nostalgic theme, or something similar will do. To select the perfect theme, you should refine and identify your angle, as well as societal implications. 
Find Your Angle
Press releases are news stories, and each good one has a refined angle. Angles are generally the perspective or the stance of your story. Typically, how the story affects the local community, whether the press release is presenting another side of a conflict if it highlights progress or milestones, and if it evokes the emotions of the readers are common angles. 
The Five W's
Many people usually get lost and stray away from their angle when presenting the famous five W's, however, what you should keep in mind is that the five W's are essential when constructing your angle. Both of them work synonymously to complete an effective piece. The five W's to remember are Who your story is about, What is happening, Where it's going, When it will occur, and Why it's important. 
To make sure that the message that you are hoping to convey isn't lost, you need to keep other things in mind. When writing your press release, try to incorporate an alternative perspective, keep the public perception in mind, and think about the local impact of your release. Your content should answer the questions that journalists may have in mind. The angle you choose should explain whether you have a different insight into the current situation, how you propose to solve a problem, how the public may react, what and who it challenges, and the impact that it may have on the community. To be an excellent press release writer, you need to show that you are invested in your story; the tricky part is getting everyone else excited, too. To get others to be as invested as you are, search for a bigger and more engaging storyline. 
The Catch
Now that you have all that you need, along with a structured outline, it's time to propose some context. Before you start your second paragraph, you should insert a motivating, effective quote from authoritative figures in the industry. This supports your press release and makes it more credible. The catch is that you need to avoid any quotes that don't add value and aren't highly relevant to your topic. If you were hoping to add a lengthy quote to balance out the size of your paragraphs, then you have stumbled across the first hitch. The quote should bring your story to life and highlight why your story is influential. They give insights and offer a different and unique outlook regarding the topic. Your press release should contain less important information as it comes to an end. Your last paragraph should offer background about the business or offer potential insights into the story. Its purpose should be to strengthen your narrative. 
Rationalizing
While it is unconventional to link emotions to journalists, being empathetic is one way to make your press release more effective and successful concerning responses. Everyone constantly searches for ways to make their jobs easier. This is why you should search for ways to make their jobs just that. This will save each of you time that you should invest in coming up with a fascinating title that will make them read it over again.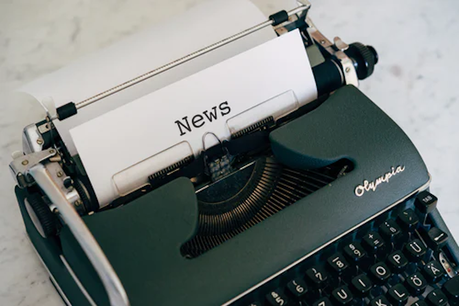 https://unsplash.com/photos/FHnnjk1Yj7Y
What Not to Do 
Unfortunately, according to reporters, most press releases that they receive get deleted or rejected. This is because they don't have value, or benefit the readers whatsoever and are rather a waste of everyone's time. Though, if written correctly, they can be your company's ticket to exposure and media coverage. With the guidelines above, and the following mistakes to avoid, your press release should be perfect and effective.
Lack of Newsworthy Content
Most people often forget that press releases are meant for announcing news; it's better not to write a press release if your content is not newsworthy. If you want to write a successful story, find a way to make it revolutionary and worth talking about. You can achieve so by discussing how your topic affects the community and how it is an answer to one of their problems. Don't write a press release just for the sake of writing one, and don't think of it as a vehicle toward success. When writing your press release, you should be focused on the 'now.' Think about what you can do to make your press release worth the read, and not what it will do for you when people read it. Focus on finding new creative angles to your story, because if you don't, your press release will be useless. 
Irrelevance
Most press releases fail because they get sent to the wrong reporters. Different audiences with distinct interests refer to different publications with numerous reporters, covering various topics. What you need to do is make sure that your press release is relevant to whoever you intend to send it to. Make sure that their audience would be interested in what you are presenting. While your content may be highly interesting to some, it can be irrelevant to others. Not only will this be a waste of your time, but it also won't benefit your business in any way. If you plan on sending it to different reporters, you may still need to tweak it to make each version more suitable for each of their interests. 
Self-Promotion
While you may be writing a press release for the sake of your company or business, the press release should be about the people. You shouldn't make the people feel like you need the exposure that you are receiving from the press release, instead, make them believe that they need what you are offering. This should be done while maintaining a biased perspective. Let your business speak for itself and don't focus on increasing your sales because this will make it sound like one lengthy, uninteresting advertisement. Come up with a newsworthy announcement about your business and back it up with an interesting background and rich information. Ads are for promotions, press releases aren't. 
Story-Based Information
As far as the story is concerned, it is just to get reporters interested in what you have to say. You don't need to go into irrelevant and boring details. Give the reporters and the readers just the right amount of story coverage that would stimulate their interest and keep them reading. If you do it right, they will eventually contact you for more information. 
Common and Ordinary Content
You should avoid common and ordinary press releases at all costs. As mentioned earlier, reporters receive hundreds of content every day; they are tired of seeing the same things over again. Most of these press releases are not at all important, have the same format, are packed with meaningless propaganda, and contain the same banal quotes. Create fresh, unique, and exciting content; don't play it safe. Do something different that will get you noticed. Though, be careful because there's a thin line between originality and doing too much.
With the growing significance and impact of social media, press releases have been given a new meaning. They have been revamped to the point where they can be easily incorporated into your social media marketing strategy. However, writing a press release is quite tricky. You need to get people interested and make them want to invest in your business, but you still have to maintain objectivity and remain unbiased. With this list of do's and don't in mind, you should now be ready to write the perfect press release. Good luck!
Featured Image Credit: Unsplash