Writers' Row: School's in Session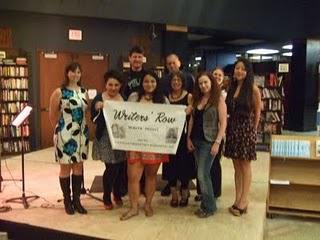 Come join us for Writers' Row! Wednesday, September 14 · 7:30pm - 10:00pm
Location:
The Last Bookstore453 S. Spring St. (across from Alexandria Hotel at 5th and Spring St) Los Angeles, CA
This month, Writers' Row features work in the realms of fiction, poetry, and the in between!
Writers' Row is downtown LA's Official Written Art Showcase held at the literary and extravagant Last Bookstore! Hosted by Jessica Wilson
Featured Poets:
Pete Justus
Amanda La Pera
Rolando Poet Ortiz
Katharina Harer
Other Outstanding Performances Include:
Apryl Skies
Cklara Moradian
David Beal
& L.K. Thayer
The event is free to the public. Refreshments provided by Los Angeles Poet Society.
OPEN MIC (5 mins, 2 pieces) RSVP [email protected] to get on the open mic list.
Buy books, network, relax and take it all in!