Writer's Wednesday with USA Today Bestselling Author
Stephanie Giancola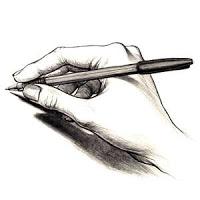 Tell us a bit about yourself:
Stephanie Queen here, all comfy and cozy in cold New Hampshire, USA. I'm a Pisces and I love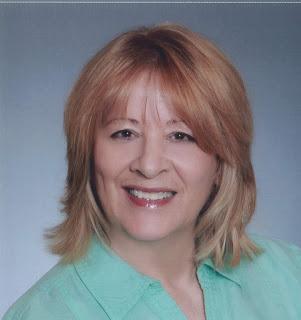 Lindt Chocolates, NFL Football and UConn Women's Basketball (though not necessarily in that order).
What is your favorite thing to do when you aren't writing?
When I'm not writing, I hustle doing all kinds of jobs including event planning, consulting and teaching writing classes. But writing and taking care of the business of writing is my main thing.
What is your favorite season? Why?
If I could live somewhere where it was eternally autumn, I would, but I'm pretty happy right here in New England with the seasonal variety.
If you could have any car, what would it be?
Someday I hope to drive a vintage 1957 baby blue Thunderbird—as soon as my blockbuster bestseller kicks in.

Stephanie - Tell us about your writing: 
How long have you been writing? Was it a dream, a goal or is it just a hobby?
I've always been a writer, ever since second grade when the nuns at Sacred Heart School ran that writing contest. I had a ball coming up with a story and ended up winning. The prize was publication in the school newspaper.
The impetus to write never left me. When I was twelve I started a murder mystery novel and at fourteen I sat down to write a sci-fi romance. Both were comedies—whether I meant the to be or not—and neither were finished.
But writing novels was always something I was going to do. When I got to college and after, I took loads of classes. When I joined RWA, I went to workshops and conferences.Eventually I got a Masters in Literature & Creative Writing from Harvard.
Being a romantic at heart, I've always written romance of one kind or another. Now I write romantic suspense/thrillers including the Beachcomber Investigations romantic detective series and the Zero Go Team series. This would be my main genre. But I also enjoy writing contemporary romance—both sexy and sweet. I have two series, the sexy one is the Margo & George series and the sweet is the Small Town Romance series. I'm also working on a sexy sports romance series (because, as noted above, I love sports!)
How many hours a day do you devote to writing? Do you have a set routine, or do you write when the mood strikes?
My writing process is very roundabout, but now that I've written and published over 30 novels/novellas, I'm resigned to it. Once I get my premise and characters, I start writing and don't do an outline/plot until I run out of steam. If/when I get stuck in the middle, I skip to the end and start working backwards. Hey, don't laugh—it works. Though it's sometimes a challenge in revisions to make sure I have things in the right order!
I try to write every day and end up writing six days out of seven. I write fast in short spurts of 30-60 minutes—otherwise known as sprinting—but when I get to the last fourth of a book, I write longer and more often.
My preferred writing time used to be mornings, but now it's any time at all when I quit stalling/can fit it in, sometimes more than once a day. 
Is there some place special you like to be when you write?
I like to write in odd places and find I can be super productive when writing at airports or on airplanes, also in coffee shops. The library doesn't work well for me, though. Must be cause it's too quiet.
J
At home, I write in a very comfortable chair in my bedroom or in a very comfortable chair in my living room. No desks for me! I usually have the TV on because I think the quiet unnerves me.
What are you working on?
The Cinderella Affair
for the Margo & George series where a super nice and handsome rich guy from the Regal Department Store family falls for a not so rich, but sweet and gorgeous spitfire. Excited about doing a rif of one of my favorite fairytale tropes.
I'm also working on the next Beachcomber Investigations romantic thriller/detective series novel, Beachcomber Enemy. I love, love, love my characters and after 9 books and 6 novellas in the series I can't imagine being without them. They're like my good, yet imaginary, friends. Private eyes Dane and Shana, serious badasses from way back, have teamed up in spite of themselves to catch bad guys and rescue innocents. They live on Martha's Vineyard in a beach shack, but they travel wherever the bad guys take them.
Upcoming release: The Melissa Affair, Margo & George Series Book 6
I love this series because it takes place in New York City around a big department store dynasty, Regal Department Stores. My inspiration for the story? Miracle on 34th Street. I was so charmed by vintage New York City and the store that I created in my head (as writers are wont to do) a whole new updated NYC department store world that gave me that same feeling. Although you might think it a challenge to give old charm to the new millennialized world, it's still always about the people, friendships sense of belonging and romance—which at its root, hasn't changed at all. People still have the same emotional needs as they always have.
Here's the
Blurb for The Melissa Affair: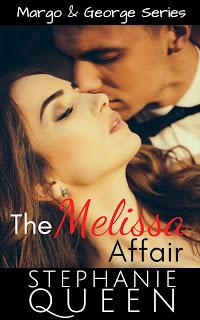 There was no way I was going to let her go, no way I would let Melissa end our affair so easily.
I gave her some space, but all I could stand was one week. I had to have her back. 
She was the one.
I knew it deep down in my soul.
Now all I had to do was convince her of it.
It wouldn't be easy. I hadn't been entirely honest with her up until now. Hadn't told her who I really was.
I neglected to tell her about my family legacy.
And Melissa was all about family legacies. She was trying desperately to escape hers.
And I was trying desperately to live up to mine.
What the hell was I going to do? How was I going to make it all right with her?
Hell if I knew. I only knew I had to make us work. 
Because my affair with Melissa was only the beginning of our story...
What Readers Are Saying About Holiday Affair:
"Fell in love with the cabbie and could so relate to the lead in the story. Beautifully written and wonderful ending. Would give more than 5 stars if possible. Bravo, well done!"
--Amazon Reviewer
"Beautiful story. Melissa and Lucas have much to give each other. Looking forward to more of them."
--Amazon Customer
If you love sexy contemporary New Adult romance with humor and poignancy, then you will love this story with a happy ending.
$0.99 or FREE on KU
Book Link: AMAZON
https://amzn.to/2CR2MCl
Social Media Links:
Newsletter Sign-Up: http://stephaniequeen.com/sq-newsletter-sign/
Facebook
:https://www.facebook.com/StephanieQueenAuthor/
Twitter:@StephanieQueen
https://twitter.com/StephanieQueen
Pinterest:
https://www.pinterest.com/stephaniequeen2/
Tumblr:https://www.tumblr.com/blog/authorstephaniequeen
Bookbub
:https://www.bookbub.com/authors/stephanie-queen
Amazon
:

http://amzn.to/2qCFaYV
Goodreads:https://www.goodreads.com/author/show/738682.Stephanie_Queen
YouTube:https://www.youtube.com/channel/UCcjLLwNSVMMxjEgC0F3qxUQ
Instagram:
https://www.instagram.com/authorsq/