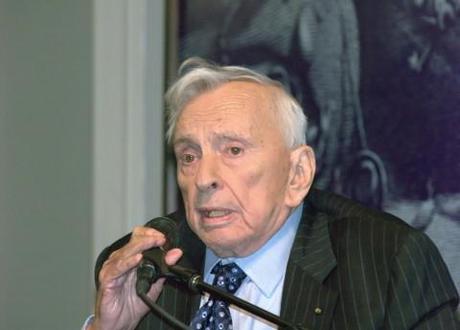 Gore Vidal
The background
Gore Vidal has died at the age of 86 from complications of pneumonia. Hailed as an "elegant, acerbic all-around man of letters" by The New York Times, Vidal published 25 novels, as well as memoirs, essay collections and plays. He also appeared as a commentator on the talk-show circuit and made a guest appearance on The Simpsons.
Gore Vidal was known for his acerbic wit, and The Guardian published a list of his best-known quotes, including: "It is not enough to succeed. Others must fail."
A multi-faceted career
Vidal's first novels, Williwaw (1946) and In a Yellow Wood (1947), turned him into "a glamorous young literary figure, pursued by Anaïs Nin and courted by Christopher Isherwood and Tennessee Williams", wrote Charles McGrath in The New York Times. But The City and The Pillar, Vidal's tale of a young man discovering that he is gay, caused a scandal on its publication in 1948. For several years afterwards, Vidal wrote under a pseudonym, and also turned his attention to stage and screen. After two failed bids for political office, Vidal returned to novel writing in the 1960s. "Few American writers have been more versatile or gotten more mileage from their talent," said McGrath.
"I never miss a chance to have sex or appear on television." Gore Vidal.
One of the last celebrity literary writers
"Along with such contemporaries as Norman Mailer and Truman Capote, Vidal was among the last generation of literary writers who were also genuine celebrities – fixtures on talk shows and in gossip columns, personalities of such size and appeal that even those who hadn't read their books knew who they were," said The Telegraph.
"The United States was founded by the brightest people in the country — and we haven't seen them since." Gore Vidal.
A public figure who maintained his privacy
"Despite his crushing forthrightness on many topics, Vidal preferred ambiguity in the personal realm," said The Los Angeles Times. Despite writing in his memoirs about sexual affairs with men, "to the dismay of gay activists, Vidal rejected efforts to put him in any sexual category. He was famous for proclaiming that 'there are not homosexual people, only homosexual acts'."
"There is no human problem which could not be solved if people would simply do as I advise." Gore Vidal.