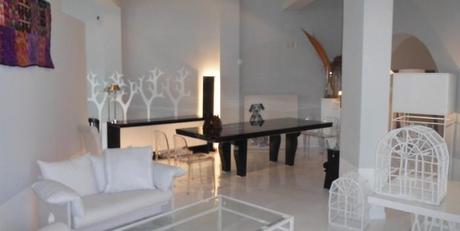 Contemporary furniture features a mix of warm or neutral palettes and is sometimes also described as modern. Modern and contemporary furniture styles have common design elements but contemporary styles use softer, more casual touches, such as soft, creamy, comfortable textiles like velvet or corduroy. In comparison, modern furniture styles make use of bolder, more formal components, such as shiny chrome or burnished leather.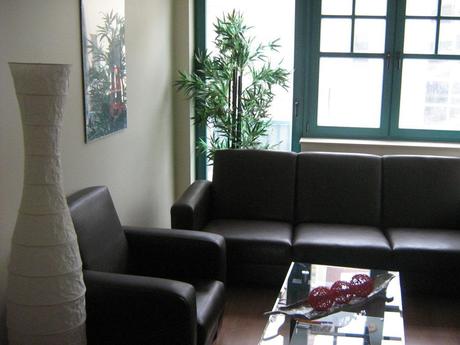 Modern furniture uses sharp lines and bold elements. Photo Credit: Mf Photos
Casual Living Room
Living room furniture need not have an overstuffed look to feel welcoming and comfortable. Contemporary furniture should provide stylish looks whilst offering homey comfort. A large rectangular couch with sleek angular sides is roomy enough to seat several, yet its design elements delight the most art-craving eyes.To make a sleek scene-stealing couch even more comfy, use plump pillows in a surprising soft fabric. Faux suede, whilst luxurious, is substantial and works with a commanding and ever-so-relaxing couch.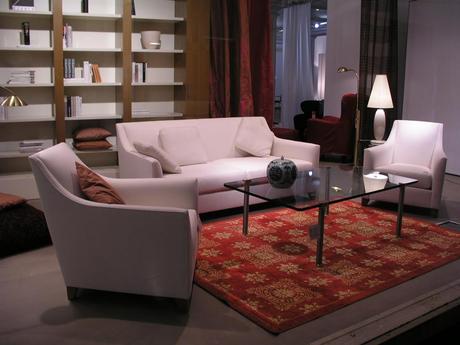 Contemporary furniture should offer comfort and style. Photo Credit: MF Photos
Furniture Function and Design
The buyer of furniture always has function in mind. When buying furniture, look for both appealing design and functionality. Modern furniture's sharp or linear appearance lends clean, crisp attire to any room. When modern furniture appeals, consider color splashes to complement or warm the look of the room.
History of Modern and Contemporary Furniture Design
By the end of the nineteenth century, furniture designers and their clientele were bored of the enormous size and sheer bulk of Victorian furnishings. Couches and chairs were not necessarily welcoming. The design trend of the turn of the twentieth century was to clean lines, quality construction, fabrications and materials used. Geometric shapes, lines, and angles became popular during the 1920s to 1930s Deco Period.
After World War II, the furniture design lines' softened and became less decorative.  Modern styles gave way to comfortable, rounded casual styles.
Modern or Contemporary: What's Best?
Many people say they prefer contemporary furniture to modern styles. Others enjoy mixing modern and contemporary furnishings for a blended effect and have fun with design.  Furniture retailers like Wren Living offer a wide choice of kitchen, bedroom, dining room and office furniture designs for every home.
Home Decor
Interior designers often say that modern furniture is perfect for office or home. Bold colors, including neon shades, are used. Some modern design pieces have dual functions: a low-slung coffee table may also offer a storage compartment beneath the table top.
In contrast, contemporary furniture tends to mesh well in neutral color palettes and well-lit spaces.  And, for most, it simply feels most like home.