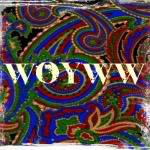 http://stamping-ground.blogspot.com/Hop on over and see Julia to see what other crafters have been up to this week, dont forget to check out her other blog http://www.forsakenstash.blogspot.com/ which sells unwanted craft goodies, I received some amazing things this week from her, it really is worth a visit.
Last week I reported that I was kicking Mr Rum out of his office, well not much progress has been made apart from me making even more of a mess than last week! Apparently on Friday he is taking the day off work to sort the paperwork out so that we can start moving things around!! Im trying not to get too excited as Ive heard this 'tidying up' story before! I am doing my best howeve,r to make it look like I need a whole room to myself hence the photograph below (thought if I could use every available space he might get a move on!)

PS Kerry at The Craft Garden is looking for  new design team members if anyone is interested, the closing date is the 16th October but if you want to send in an entry but cant meet the deadline just email her and let her know you need a bit more time.