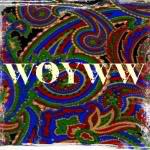 Whats On Your Workdesk Wednesday is a fabulous blog hosted by Julia at The Stamping Ground, it is an absolute must see for crafters of all types.
I have been getting ready for Ally Pally this week, you will find me hiding amongst the all the lovely crafting goodies around if you see me come and say hello I would love to meet you.
Anyway onto my desk, this week I have been scrapping mainly , I have done the odd Christmas card but I am struggling getting into Christmas mode to be honest. So here it is my desk as you can see I have a few bits going on, lots of fingers in many pies is a good way to describe how Ive been this week!