I had met Stacie on Google+ where she shared her blog and asked for advice one day and I gave her some.  We then became friends over on Twitter. 
We tweeted daily on little things and promoted each others blogs and made comments on them. She told me about her dear friend who died from breast cancer as I had posted something about breast cancer one day and explained to her about a friend of mine that had just been through breast cancer. She warned me it may come back as it did with her dear friend. There was a sadness about her and when I questioned her on her blog about it she did not answer it directly, this is what she told me:
"Hi Lisa,Thank You for taking the time to read my first entry..As you can see it is still in the works so bear with me..
I wish I could explain it to you in a reply,that is why I started this blog to journal my journey while writing my first book..
Life is unpredictable,we are so busy that it is hard to stop and enjoy..Hopefully you will come back and read my blog and help me put the pieces together..
Take some time and enjoy life lisa..Take it from me..
Again thank you.."
There will never be another post to be read to put the pieces together. 
I received a Facebook message from another local Twitter friend asking me to call her. I did, she asked if I knew Stacie personally because she thought she was the woman murdered gruesomely over the weekend. (I had not read the story - the headline told me enough and I cannot stomach reading about such things especially when kids are involved.)  I explained I never met her in person and that we met over on Google+ and tweeted daily.

We pieced it together the following morning as our local newspaper reported her name and quoted from her blog.

I felt so terrible. Could I have helped? I had not seen the signs except to think she may had been abused as a child as she tweeted about child abuse. I did not realize her and her kids were victims.  She had written about kids being abused often. Days after her murder her tweets were still being tweeted from JustCoz and they look like this:
One little tweet to help children recover from trauma - Thanks for your support! 
http://JustCoz.org/operationSAFE
#
DT
@
operationSAFE
We all can get to know one another over on Twitter (unless you are a spammer or promoting a business with no relationships) and we found it so sad to lose one of our tweeps. We want to help. We saw an effort to collect clothing for the children - we called the number but there were so many calls yesterday that the inbox was full. We understand now the local fire department will be taking up the collection as the neighbor could not handle the volume of people trying to help the children left behind.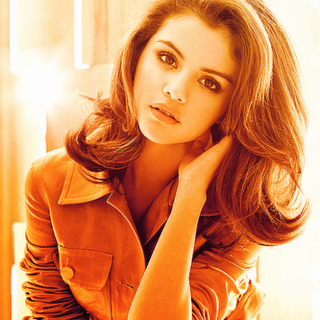 How would anyone know the signs of abuse via the internet? She never spoke directly about her situation. According to the hotline.org more than 3 women are murdered daily by their husbands and/or partner. More than 3 women per day! They offer more information on their website including ways to get help. 
The hotline number is 1-800-799-SAFE (7233)
If you know of ways we can help one other online to protect each other I'd love to know (Maybe reading through the lines?) as I don't want to lose another Twitter friend this horrific way. If there are more ways to help I will update them here. 
Maybe there are ways we can honor her via her blog.  It was her outlet and pride and joy besides her children. May she rest in peace.