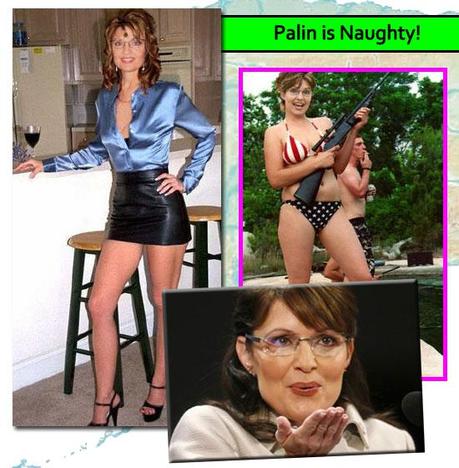 Sarah Palin was asked by an interviewer what she reads to stay current. She responded tweaking like a meth addict and completely dodging the question. She answers some random bull##&! including what politicians think about Alaska.
Unnecessary Quotes:
"I told the Congress, 'Thanks, but no thanks,' on that Bridge to Nowhere." -Sarah Palin
"I'm the mayor, I can do whatever I want until the courts tell me I can't.'" -Sarah Palin. (This was Palin's response after City Council Member Nick Carney brought attention to the $50,000 she blew renovating the mayor's office… without approval by the city council.)
"The difference between a hockey mom and a pit bull? Lipstick." – Sarah Palin
"We believe that the best of America is not all in Washington, D.C. … We believe that the best of America is in these small towns that we get to visit, and in these wonderful little pockets of what I call the real America, being here with all of you hard working very patriotic, um, very, um, pro-America areas of this great nation." -Sarah Palin
"They are also building schools for the Afghan children so that there is hope and opportunity in our neighbouring country of Afghanistan." -Sarah Palin (…neighboring country?!)
Palin on Paul Revere:
"He who warned uh, the British that they weren't gonna be takin' away our arms, uh by ringing those bells, and um, makin' sure as he's riding his horse through town to send those warning shots and bells that we were going to be sure and we were going to be free, and we were going to be armed." – Sarah Palin
…pretty sure she wasn't warning the British.
Palin knows all about foreign policy.. because of her "Alaskan" proximity to Russia:
The most epic prank phone call made to Palin:
SO HELP US ALL IF SHE PULLS ANY RETARDED ##&! LIKE RUNNING FOR PRESIDENT.
Related articles:
Very Mary Kate: Gold RushSnooki: "Everybody Google it, because t...10 Crazy Fetishes. Your Bedroom May Fee...