Magnetic fields are tricky… They decay rapidly and so have never been transmitted over long distances. Researchers have attempted to do this for many years.
"The impact of magnetism in science is limited by an apparently insurmountable restriction: magnetic fields rapidly decay with the distance from the sources," say Carles Navau at the Autonomous University of Barcelona and a few pals.
These guys say they've discovered how to transmit magnetic fields over long distances using a 'magnetic hose'. They've even demonstrated the technique for the first time with a proof of principle device.
They built a "magnetic hose" consisting of concentric tubes of superconducting and ferromagnetic materials.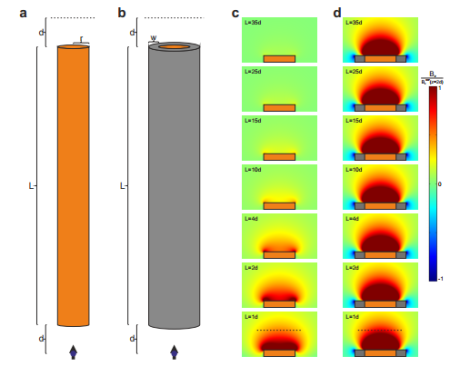 The ability to transmit magnetic fields over relatively long distances could have important applications. In particular, Navau and pals point out the potential in quantum information devices, where magnetic fields are crucial for manipulating quantum bits.
"This could be particularly relevant in the context of nitrogen-vacancy color defect centers in a diamond nanocrystal, which have recently been identified as promising systems for the implementation of quantum information processors, or quantum repeaters," they say.
If you understood anything, I'm proud of you.
Right now, building and controlling these magnetic hoses on this nanometre scale seems distant but this could become an important enabling technology for quantum information processing in future.
N.