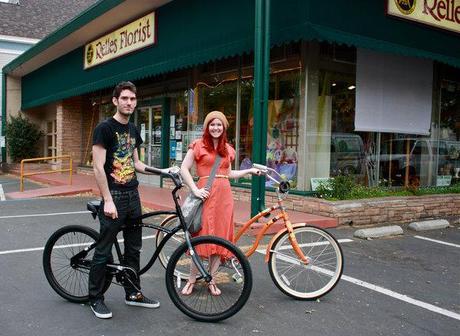 The streets of Midtown host the style of the world's cutest couple. (Photos: Bella Q)
There is nothing that stirs the heart's cake batter like watching a very cute couple making eyes over their bicycles at each other. Let's just say: the day these photos were taken, proverbial cute couple cake batter was being whisked all up and down the block on J Street.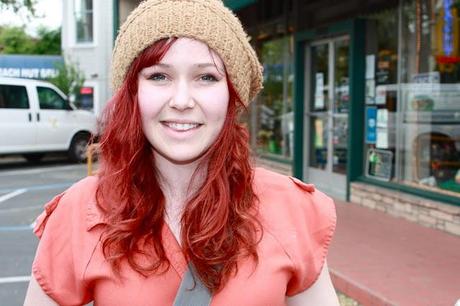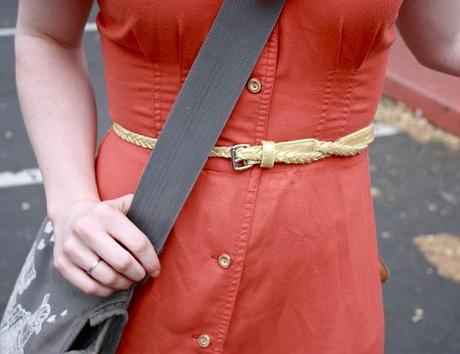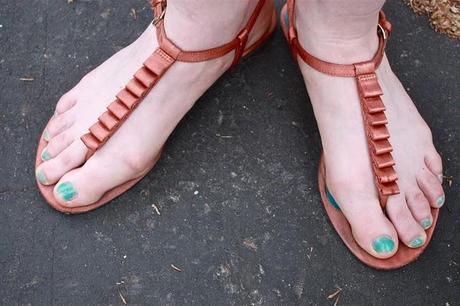 The lovely ginger goes by Brittani, with an i, as in "I am so stinkin' cute somebody needs to name a cupcake after me." And the sweet-faced bloke goes by David. He's a musican. Plays in a few bands- one is call K-sera; he plays keyboards. 
And if you can't tell, I think they're in love.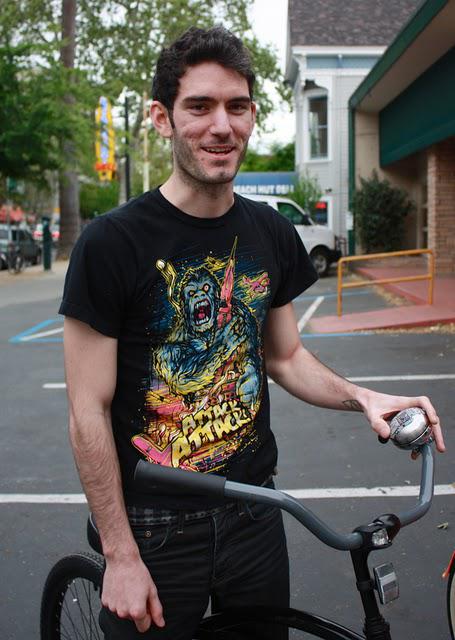 She's wearing a vintage belt that she got in Germany, and loves wearing vintage clothing. Her favorite local shop is Bows + Arrows. Brittani's crazy about fashion but one suspects this babe is more crazy about the bloke. Hey world's cutest couple: you're gorgeous!                        

-Bella Q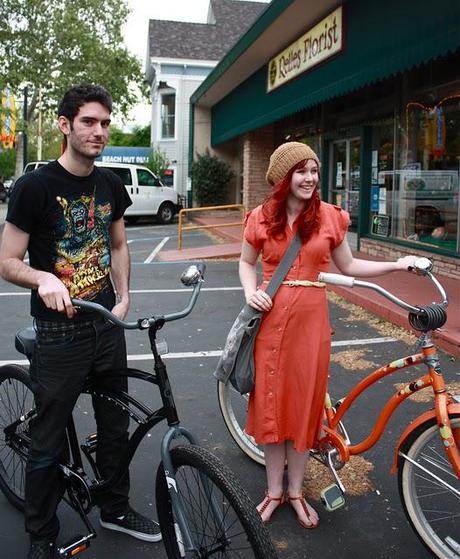 Bella Q is the pose and prose behind the Sacramento personal style blog, the Citizen Rosebud When she's not roaming the streets hunting for local style, you can find her either haunting a thrift shop or sipping a cold one at
de Vere's
.